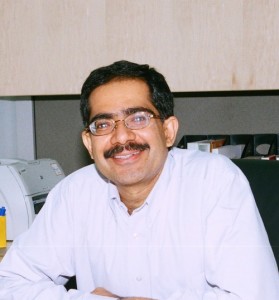 14 July 2016, India :
Fish farming startup IntensAquatica has raised Rs 25 lakhs from angel investor Sharad Sharma making it the first agricultural technology firm in his portfolio.
Sharad Sharma heads iSPIRT, has also helped IntensAquatica raise Rs 2.5 crore from some investors from the Let's Venture platform that connects startups and investors. He is an advisor at Let's Venture. He has previously invested in many other ventures like invested in several startups such as Vebbler and Stayzilla as the angel investor.
While talking about this investment, Sharma said, "This company has a smart set of technology entrepreneurs, who are doing for fish farming what Israeli product firm Netafim did for drip irrigation in India."
"I like to invest in sectors that are not yet fashionable. Aquaculture is one of them. I believe that India will emerge as a big market in the future," he added.
Agriculture sector including aquaculture has seen growing investor interest in recent months as well as an upward revision in valuation, according to agritech-centric venture capital firm Omnivore Ventures. The VC firm is set to invest in two more such startups by next month.