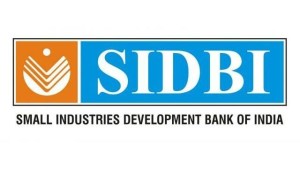 14 July 2016, India :
The Small Industries Development Bank of India (SIDBI) has chosen eight venture funds to invest in startups as defined under the Startup India Action Plan and will support them with a corpus amount of Rs 428 crore, according to a report in The Economic Times.
SIDBI is also managing a fund of funds set up by Ministry of MSME with a total corpus of `60 crores under 'A Scheme for Promotion of Innovation, Rural Industry and Entrepreneurship' (ASPIRE). Venture Capital Investment Committee (VCIC), which comprises former Infosys CFO Mohandas Pai, former Nasscom chief Kiran Karnik, and Indian Angel Network founder Saurabh Srivastava among others, had screened 13 proposals from VC funds on Tuesday. It has also recommended proposals from three Fund Managers for an additional corpus support of `30 crores for coverage under the ASPIRE Fund.
The six funds that have already received support from Sidbi to invest in startups are — GVFL, Kae Capital, Orios Venture Partners, Ideaspring Capital, Parampara Early Stage Opportunities Fund and the IFCI Venture Capital Fund's funds for SME advantage.
SIDBI's CMD Kshatrapati Shivaji said the funds that were screened on Tuesday were focused on several areas of innovation, including internet of things (IoT), artificial intelligence, healthcare, consumer media, fintech, data analytics, cyber security, digital media, machine learning and agri-related businesses.
The selected funds still have to be given the final approval by Sidbi's executive board, for all purposes, these eight will receive the fund support from Sidbi, an official said, citing that rejections after this stage were rare.