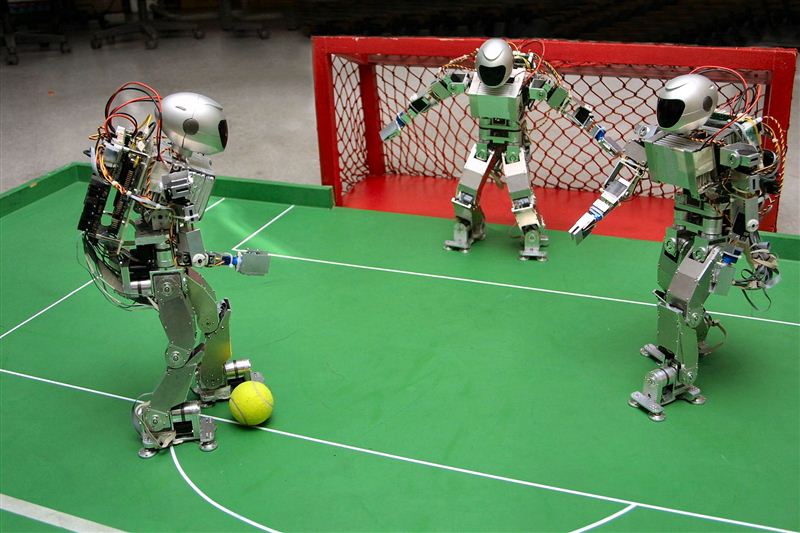 15th March 2016, Dubai : Dubai aims to host robot Olympics every 2 years from 2017 At the end of the World Drone Prix, they announced that they will be hosting the World Future Sports Games in late December of 2017.
It is scheduled to feature nine competitions, including driver less car racing, robotic soccer, robotic running, manned drones racing, robotic swimming, robotic table tennis, robotic wrestling, drone races and a cybathlon event for bionic athletes.
The First ever World Drone Prix held in Dubai just ended. As many as 150 teams competed in a series of 4-way drone races through neon-lit roller coaster-like tracks. Luke Bannister, 15, from England and his team beat out the competition, taking home $250,000 out of the $1 million prize pool.
The racers preferred wearing white jumpsuits instead of typical F1 Racing outfits. However, instead of physically stepping into the cockpit of their racing machine, they donned head-mounted displays to virtually place themselves in the pilot seat of their drone. Viewers could even choose to spectate races from their favorite pilot's perspective, providing a slightly nauseating first-person perspective as the drones zipped through the futuristic obstacle course, hovered up vertical climbs, and drifted through tight turns. There was even a pit stop to "refuel" the crafts with a swapping out of batteries. Just like any good racing event, it was about the speed, driver dexterity, and the crashes. The drones can smash up quite nicely.
Sheikh Mohammed bin Rashid Al Maktoum, Crown Prince of Dubai, Chairman of the Dubai Executive Council, and Chairman of the Board of Trustees of Dubai Museum of the Future Foundation said, "Today we start a new phase in our march to the future through the launch of these unique initiatives that are built on the success of our global platforms, the UAE Drones for Good Award and UAE AI & Robotics Award for Good. Dubai will activate future sports as a catalyst to drive innovation and research and development around the world."
After the inaugural event, the World Federation of Future Sports plans to hold the Games every two years. They're hoping to foster further research and innovation in robotic technology, and will be working with international groups to organize competitions all over the world.
(Unergizmo)