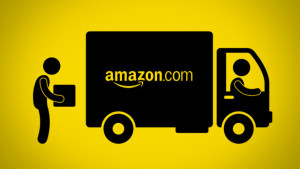 15 July 2016, India :
Amazon India on Thursday opened its largest fulfilment centre in Sonipat, Haryana, a warehouse sprawled across 200,000 sq. ft with a capacity of more than 800,000 cu. ft.
Amazon is also making rapid progress to set up five new warehouses in the country by year-end, a move that will help the US-based giant deliver products faster as it battles local rivals like Flipkart and Snapdeal in the booming Indian eCommerce market.
"Our FCs play a significant role in the development of an inclusive e-commerce economy, with benefits accruing across the ecosystem. It also enables many more customers in the region to shop on Amazon.in and opt for cash on delivery, guaranteed next-day, same day, release day, morning delivery and Sunday delivery," said Akhil Saxena, Vice-president, India Customer Fulfilment, Amazon India.
The Seattle-headquartered company, that began in India three years ago, with 100 sellers and 2 categories has now 100,000 sellers on its platform and sells 65 mn products! Haryana FC is 22nd and largest fulfilment centre (FC) in the country.
An FC is their term for a modern inventory facility for sellers, equipped with automated pick, pack and shipping processes to facilitate timely processing of orders. The combined storage capacity from the 27 centres available to sellers on Amazon.in will increase 1.5 times to 7.5 million cubic ft by the end of this year.
Also Read- 
Amazon Web Service Unveils Amazon Elastic File System
A Blow For Flipkart As Amazon India Tops In Overall Web Traffic