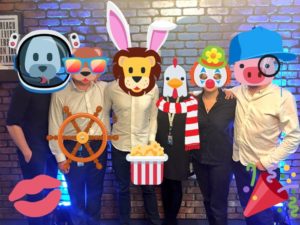 16 August 2016, USA :
Twitter is always looking to provide fun ways for people to express themselves on social media. And as a brand, creative expression tools like GIFs, Polls, and emojis help you drive deeper customer engagement. It recently introduced #Stickers, a fun new way for Twitter users to add a pop of creativity to photos and connect them to the world on Twitter. Since then, millions of photos have been Tweeted using #Stickers in creative and dynamic ways across sports, news, and entertainment.
Promoted #Stickers are live! Design custom stickers that add creativity to a person's photos https://t.co/wIIDHAC0KK pic.twitter.com/iNz8sTUAv4

— Twitter Advertising (@TwitterAds) August 15, 2016
Pepsi will be the exclusive launch partner of Promoted #Stickers, and will share nearly 50 custom stickers across 10 markets for fans to use as part of their global PepsiMoji campaign. The partnership also includes a custom Niche creator campaign showing consumers how to use their #Stickers, as well as a branded Pepsi emoji and a Promoted Trend. This campaign marks the largest partnership between Twitter and Pepsi to date.
Brands can design four or eight stickers — like accessories and other props — for users to add to their own photos. Photos with a brand's stickers are shared with all of a user's followers, allowing brands to be featured by their fans in a truly authentic way. #Stickers act as a visual hashtag, meaning that photos with your brand's sticker will be connected and discoverable to anyone who taps your brand's sticker. This allows a brand to see and engage with the people who are using their stickers in creative ways.
Also read-