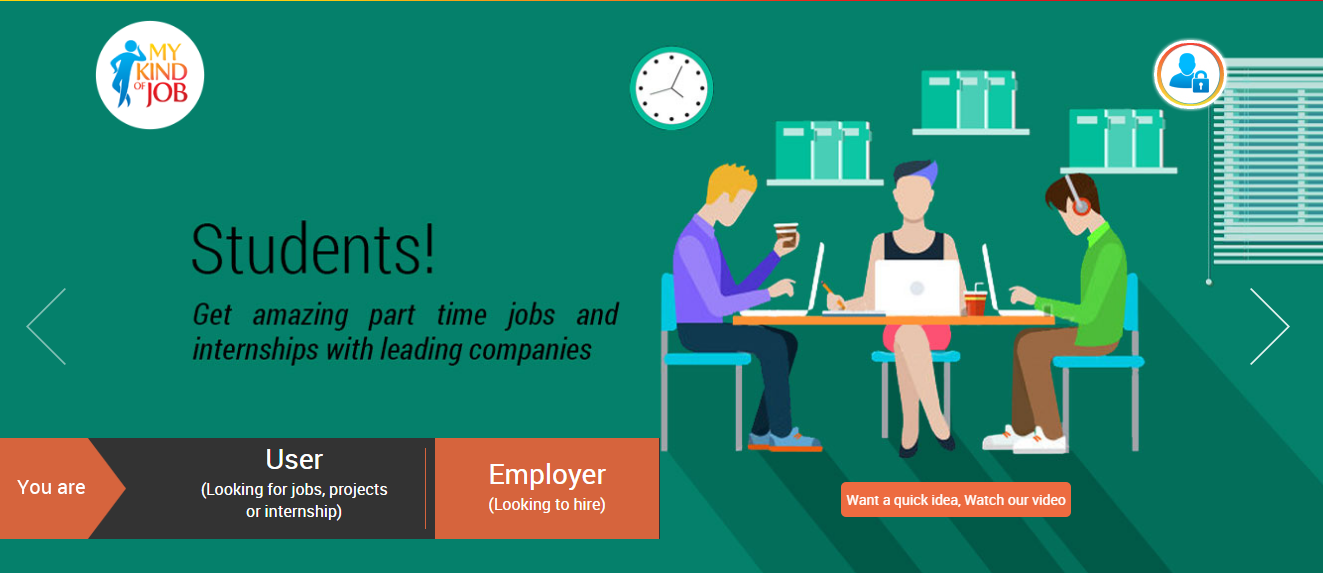 13 October 2016, India :
Mumbai-based Online job portal Mykindofjob has raised $1 Mn in funding from Mayank Shah and Shreyans Shah in its Angel round.
Founded in 2014 by Tanzeer Reen and Ankit Bansal, Mykindofjob.com caters to wide variety of audience ranging from students looking at internship options to new mothers who can't work full time but don't mind working from home or part time options, to retired people who can work well for another 5 – 10 years but need some flexibility to anyone and everyone who is tired of the corporate rat race and now wants to live life on his own terms but still has to work to fuel his passion.
It also caters to accomplished subject matter experts who have already opted for flexibility by either choosing to be a freelancer or by setting up their own small firm/company, but after a point find it difficult to take their services beyond their immediate circle of connections.
With the new cash coming to the company, the funding will be used to expand its presence in more Indian cities and to increase team size. It will also be used to scale up its technology.
Also read-
Comments
comments