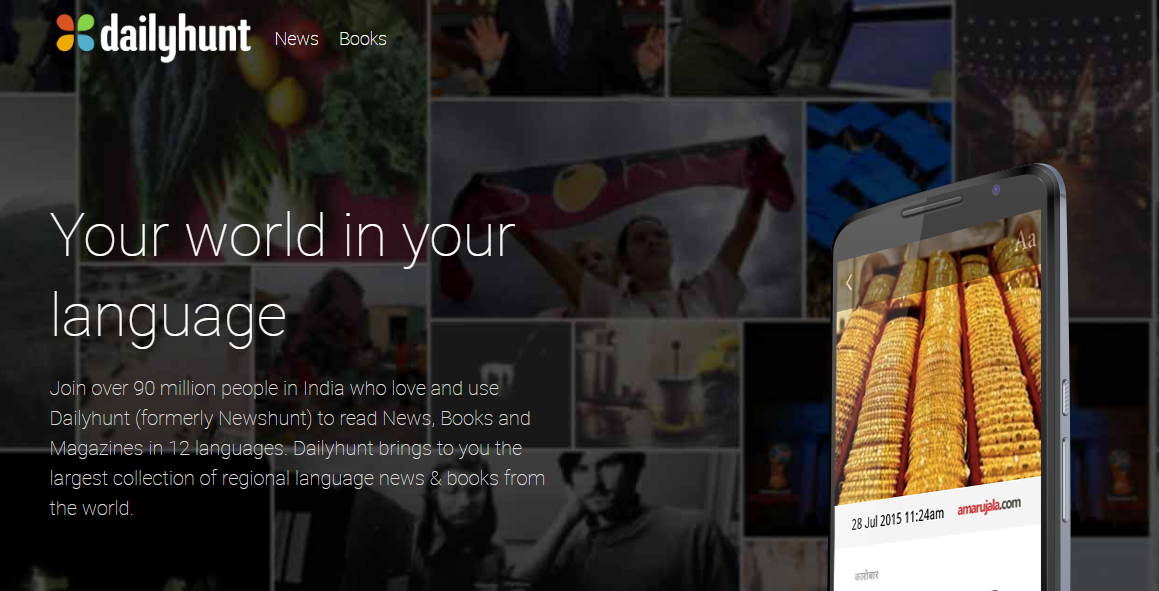 13 October 2016, India :
Dailyhunt – India's leading local language app has raised $ 25Mn in its series D funding round led by ByteDance. Arun Sarin, former CEO of Vodafone & existing investors of Dailyhunt – Matrix Partners, Sequoia Capital India, Omidyar and Falcon Edge also participated in the round.
Dailyhunt is India's most popular local language app with over 28 million monthly active users and over 4.5 billion page views monthly. Through its platform, it provides the widest collection of regional language content in form of news, eBooks, magazines, comics and videos.
Zhang Yiming, Founder and CEO of ByteDance said, "Dailyhunt is serving a huge unmet need of providing local language content to Indian mobile users and has grown with its localized approach ad business model. We are excited about a long-term partnership here and believe in Dailyhunt's long term potential to be the leading mobile content platform in India".
Virendra Gupta, Founder and CEO of Dailyhunt , said "Dailyhunt has grown by partnering with publishers, developers, OEMs, Advertisers and other ecosystem partners. We want to thank our partners for their support and reaffirm our commitment to the local language digital ecosystem. The investment by ByteDance, who has done this at scale, reinforces our belief in the opportunity. We look forward to learn from ByteDance on personalization and large scale machine learning to continue to offer a unique experience to our users."
Dailyhunt is one of the top news and eBooks application in India with 28 million monthly active users. Installed in over 120 million phones and available in 15 Indian languages, with over 35,000 items published daily, it is the largest platform for Indian language digital content.
Also read-