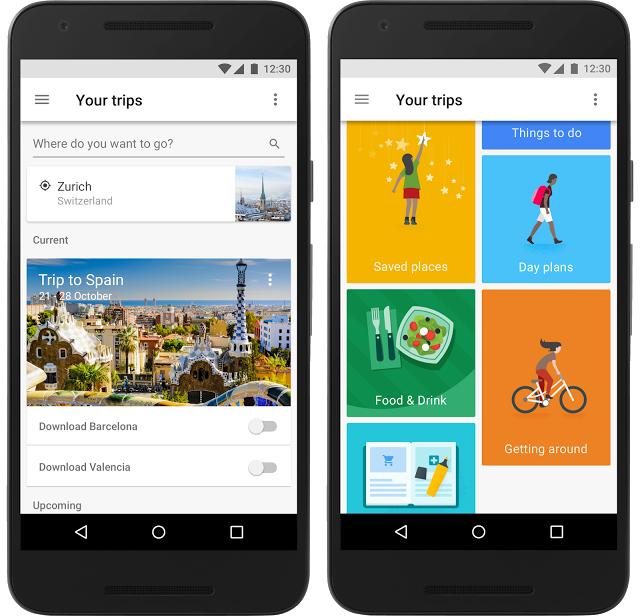 20 September 2016, USA :
Google is launching all new app to accompany you on your trip to new places! Google Trips will help you out to choose a restaurant, destination and more- that too without internet or WiFi!
Google Trips is a personalized tour guide in your pocket. Each trip contains key categories of information, including day plans, reservations, things to do, food & drink, and more, so you have everything you need at your fingertips. The entire app is available offline — simply tap the "Download" button under each trip to save it to your phone.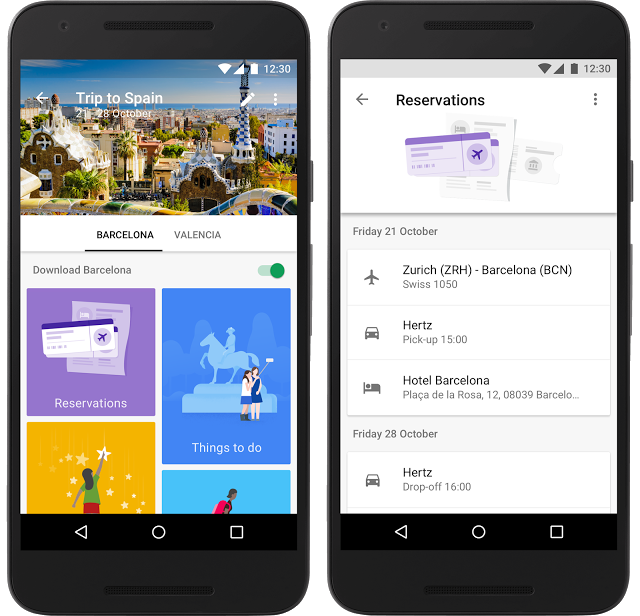 "You might get recommendations from friends, professional travel guides, or online reviews — but figuring out how to squeeze everything you want to do into a finite window of time can be stressful, especially when you're in a new place, often with limited access to the web," Stefan Frank, product manager for Google Trips, wrote in a blog post.
You can keep track of all your flight, hotel, car and restaurant reservations when you travel can be tough. With Google Trips, all your travel reservations are automatically gathered from Gmail and organized for you into individual trips, so you don't have to search and dig up those emails.
Google Trips is available on Android and iOS, and it claims to have you covered from departure to return. Check out the video to know more :
Images and Source- Google Trips blog
Also read-