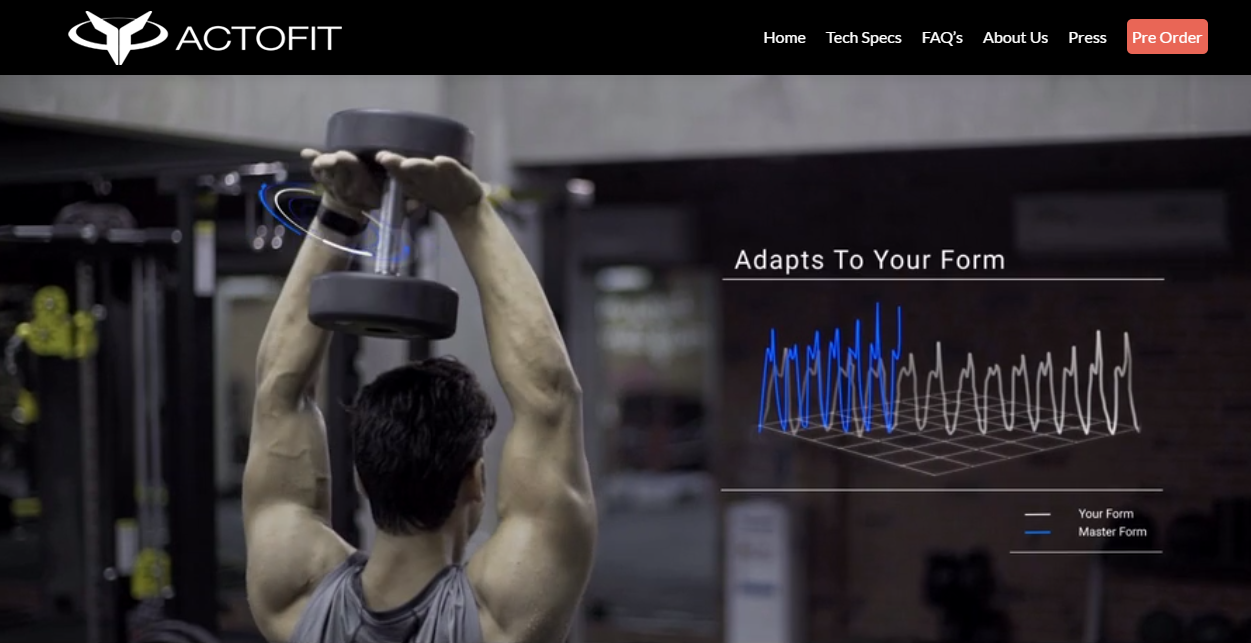 20 October 2016, India:
Wearable technology startup Actofit Wearables has raised $750,000 its pre-Series A round of funding, which was led by venture capital firm Next Orbit Ventures Fund and angel investor Nilesh Jain.
"The latest funds will be used for Actofits commercial launch in the markets as well as for marketing, inventory building, team expansions and new product developments and partnerships," Pratik Saraogi, CoFounder & CEO told Dealstreetasia.
"Fitness needs to be perceived as fun and games, I have no doubts Actofit, in its own way can create gamification and cause a disruption in the fitness arena. I trust the team, technology and the product, Actofit is the seamless integration of cutting edge technologies that raises the bar of wearable tech" – says Nilesh Jain, who has been mentoring the team and is interested to see how this turns out in a phase "where a lot companies today are focused on creating marketplaces for you to feed in information, and get help from the other side, but very few actually have a sensor network to pull in that information automatically and seamlessly. This would result in an exponentially higher user experience and a better stickiness."
Actofit redefines what fitness trackers can do. It is a team of tech and fitness enthusiasts building the next generation fitness tracker and the technologies around it. Building the most advanced exercise and activity recognition platform, Actofit has a strong machine learning core background combined with an equally strong skillset in biosensing technologies.
With immense applications in fitness, sports, wellness and health, It aims to provide actionable insightful data to enable users to make information driven decisions and lead more satisfied lives. Source- BW Online Bureau
Also read-
Comments
comments