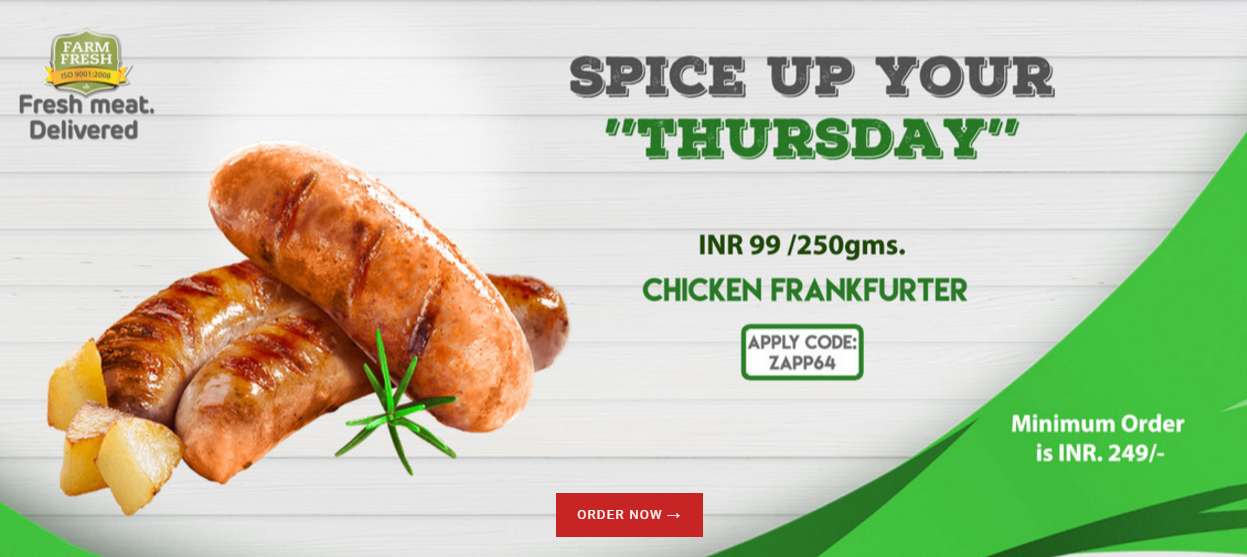 20 October 2016, India :
An online fresh meat delivery startup Zappfresh, has appointed Ankur Shrivastava as its Chief Technology Officer.  He started his career as Senior Software Engineer with Infosys, later joined Mobikwik.
"I am excited to work on developing the technology which will help in real-time data and assets tracking for attaining transparency in the meat supply chain system," said Shrivastava.
"Under his expertise, we aim to build India's first and only 360 degree farm to fork supply chain enabling government approved farm level procurements. With the in-house tech team, led by Shrivastava, we are streamlining the broken supply chain in order to give our customers, clients and channel partners the best, cost-effective meat buying experience," Shruti Gochhwal, Co-founder at Zappfresh said.
Ex-Mobikwik executive Ankur Shrivastava will be responsible for inventing technology and processes for farm-tech which will help connect farmers, vendors and retail channels. Zappfresh has appointed Ankur to build India's first and only 360 degree farm tech supply chain architecture. Source- Business Line
Also read-
Comments
comments