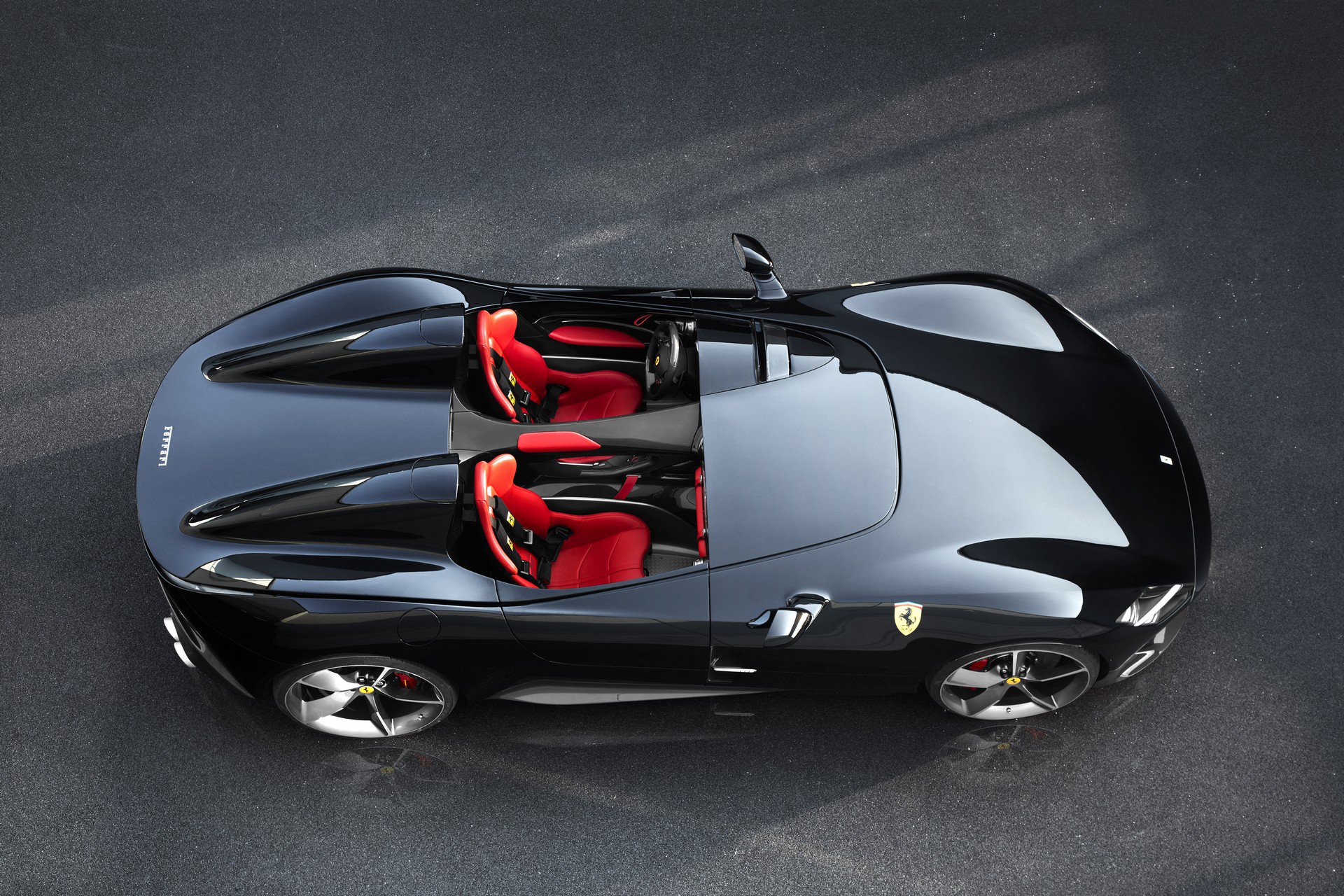 Ferrari has unveiled the first two cars of their new Icona series that packs retro styling and a modern technology. Debuted at the company's Capital markets day event, the Monza SP1 and SP2 are limited-edition special cars.
Ferrari announced just a day before that the Icona series cars will bring back the retro styling of Ferraris and it is visible with these cars now. The Monza SP1 and SP2 are inspired from iconic racing Barchettas such as the 1948 166 MM.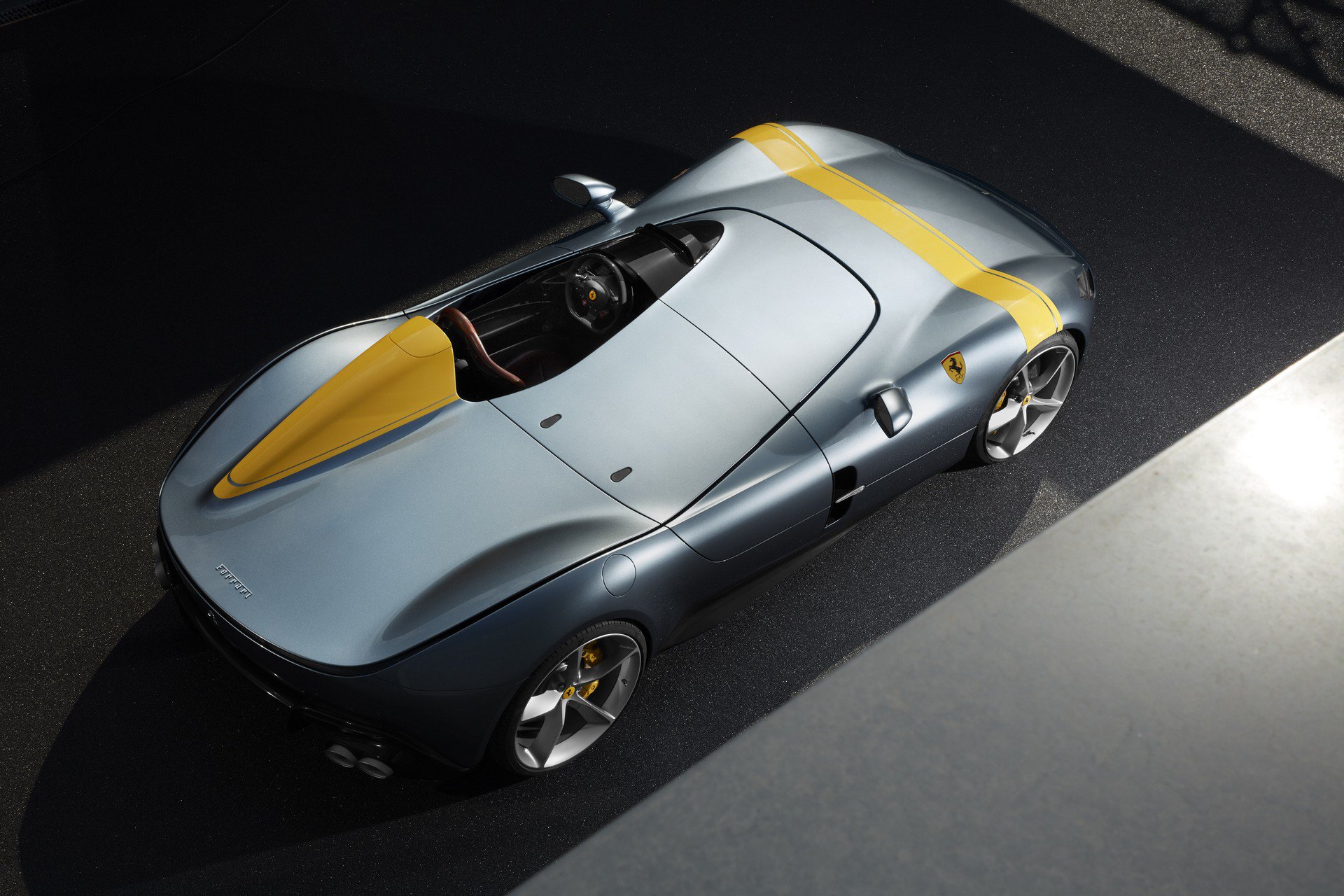 The basic design of both the cars is the same except that the seat configuration. The Ferrari Monza SP1 has been designed as an uncompromising single-seat road car that offers a truly unique experience behind the wheel while the Monza SP2 is a two-seater car thanks to the elimination of the tonneau cover and the addition of a second protective screen and a second roll-bar.
Ferrari has used carbon fiber extensively in the construction, and also in distinctive details such as head-and tail-lights, wheels and interiors, and as a result, these cars get the best weight-to-power ratio of any Barchetta.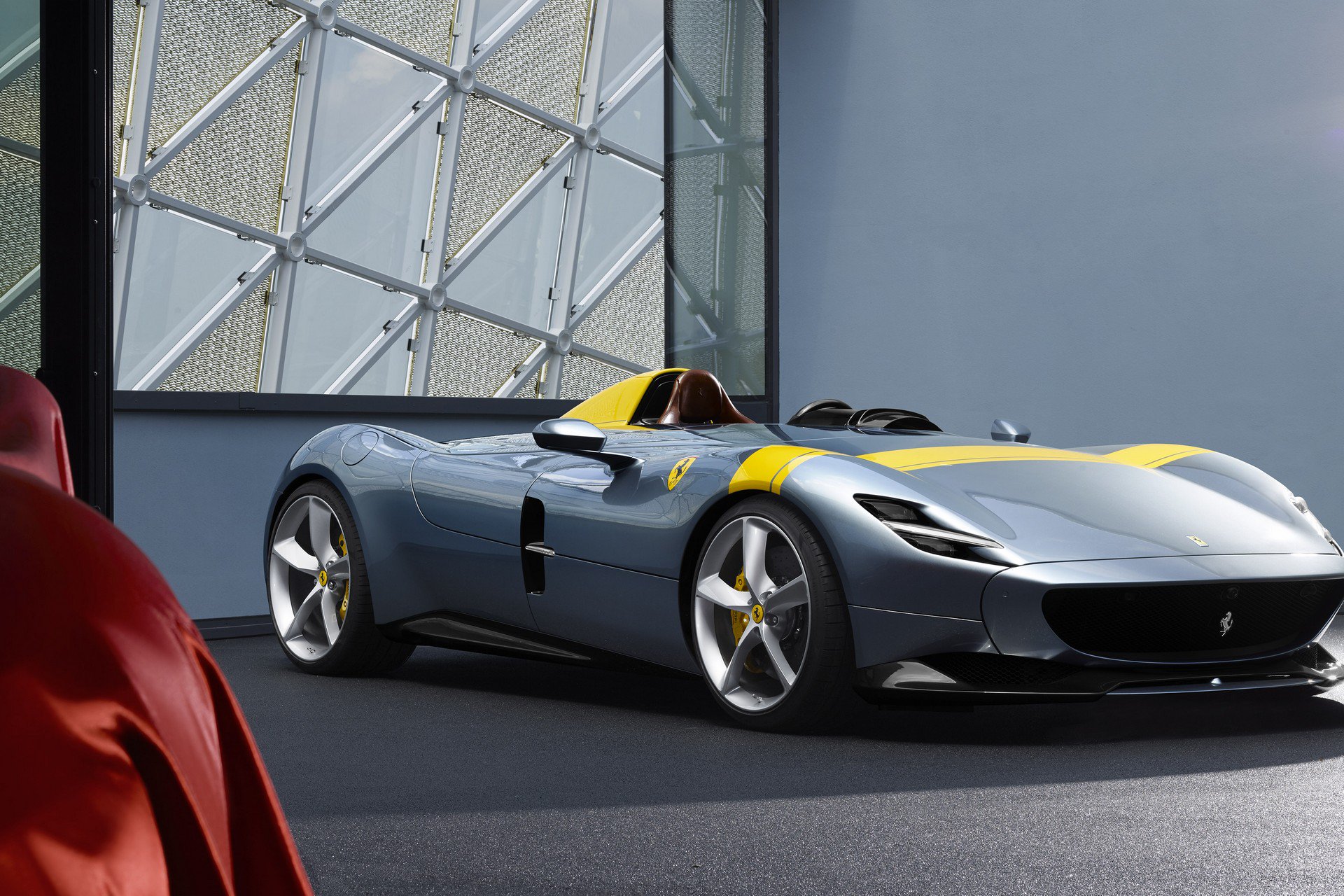 The Monzas pack the most powerful engine Ferrari has ever built, a 799 HP 6.-liter V12. With such power and lightweight body, the cars do the 0-100 km/h sprint in just 2.9 seconds and 0-200 km/h in 7.9 seconds. Ferrari claims a top speed of these cars of over 300 km/h.
The compact cabin of the Monzas, which you can enter through unique half-doors that open upwards, features bucket seats, a three-spoke flat-bottom steering wheel and special switchgear with plenty of carbon fiber finishing on them.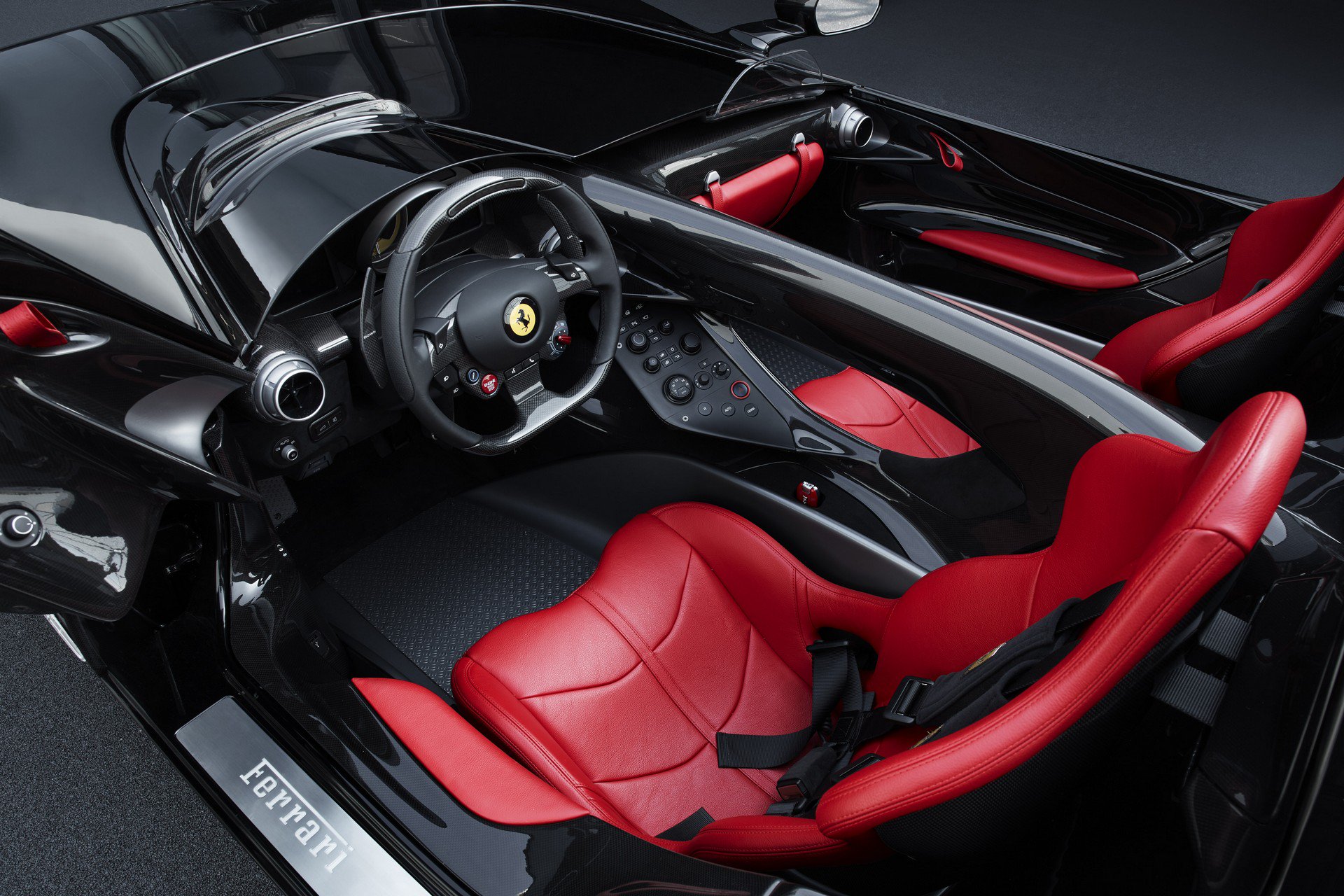 Ferrari hasn't revealed any details about pricing or production number of the cars but we assume it must be a very limited production run and most likely, all of them must have been sold already.
Source: Ferrari
Comments
comments