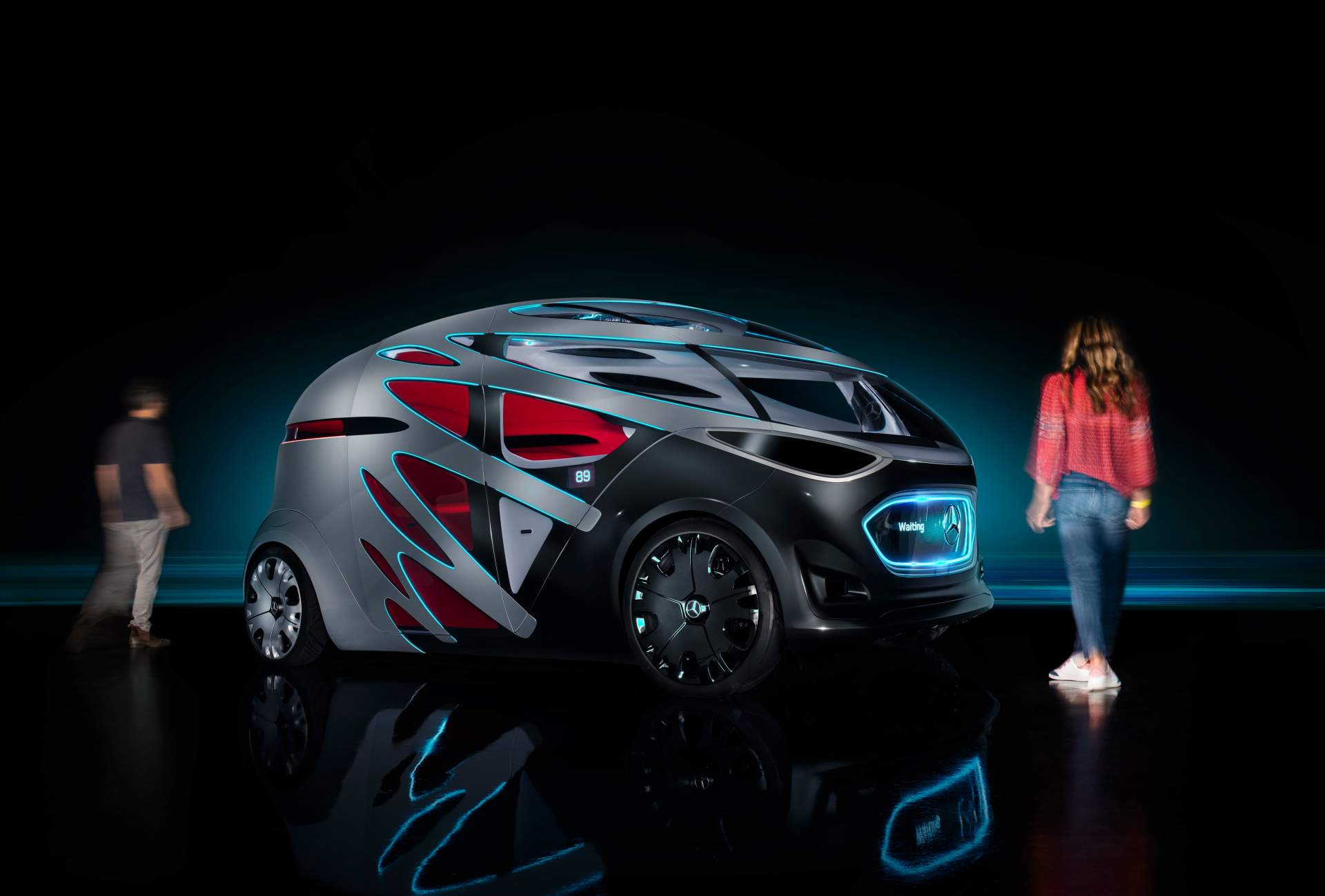 Mercedes-Benz Vans has unveiled a new versatile futuristic concept that can change itself from a passenger vehicle to a commercial cargo vehicle when required. The Vision Urbanatic concept, as Mercedes-Benz calls it, is a fully autonomous and all-electric vehicle made for the future.
Being fully autonomous means that the vehicle does not have a driver's cabin and the rear body is easily switchable. It's both a ride-sharing vehicle that can accommodate up to 12 passengers or a commercial vehicle able to carry up to 10 EPAL pallets. The absence of the driver's cabin gives the vehicle an extra room to accommodate more cargo or passengers.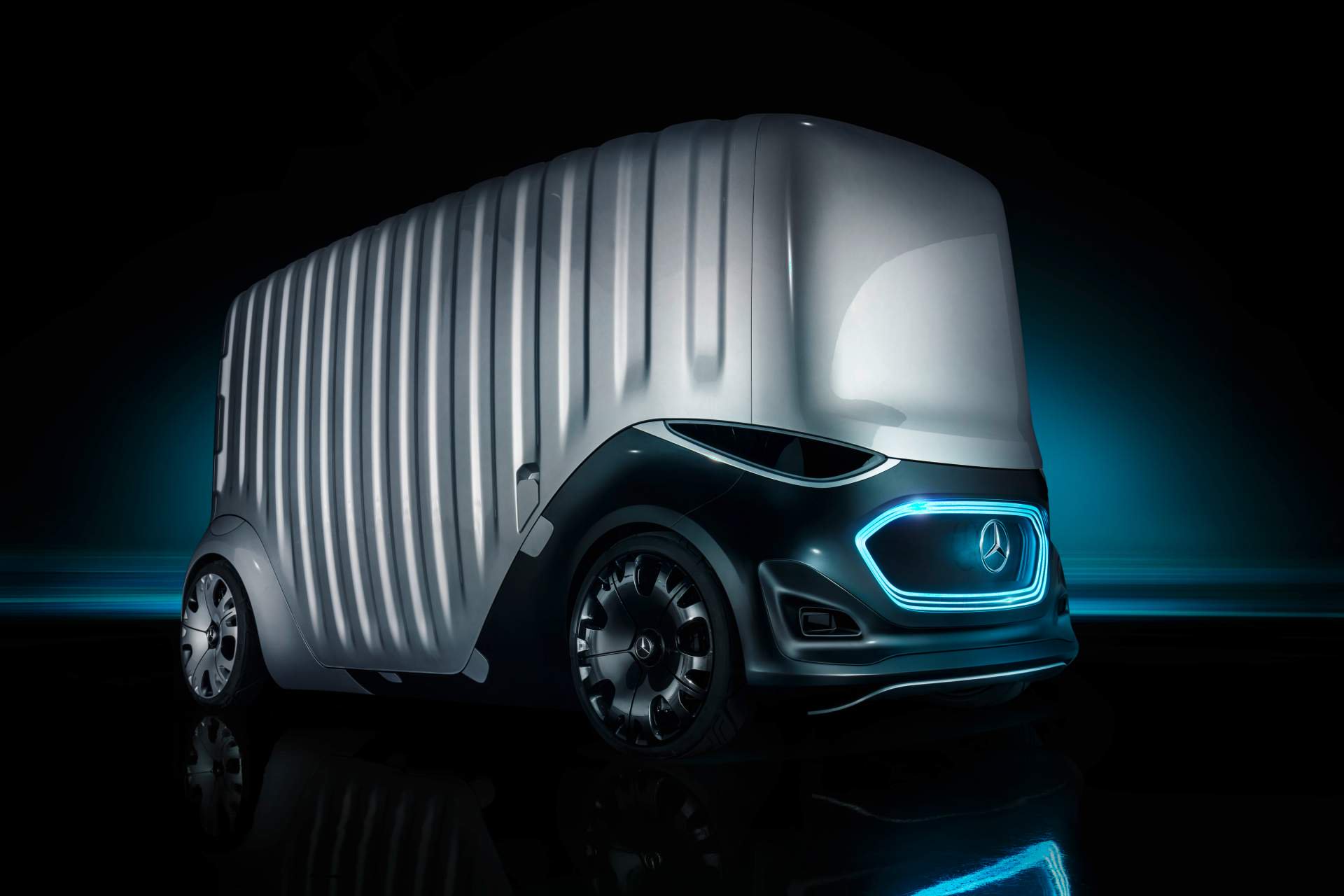 The Vision Urbanetic can switch between cargo or passenger vehicle either automatically or manually within just a few minutes. All the driving functions are placed in the chassis so the vehicle can even drive from one place to other without a body attached.
Also read: Mercedes EQ Silver Arrow Concept is a Futuristic Tribute to the Past
The Vision Urbanetic also has a smart brain of itself that analyzes the supply and demand from a defined area in real time. For example, it can identify a crowd of people gathering in a certain area and send vehicles there to satisfy the increased demand. Mercedes says it makes it able to anticipate and react to future needs.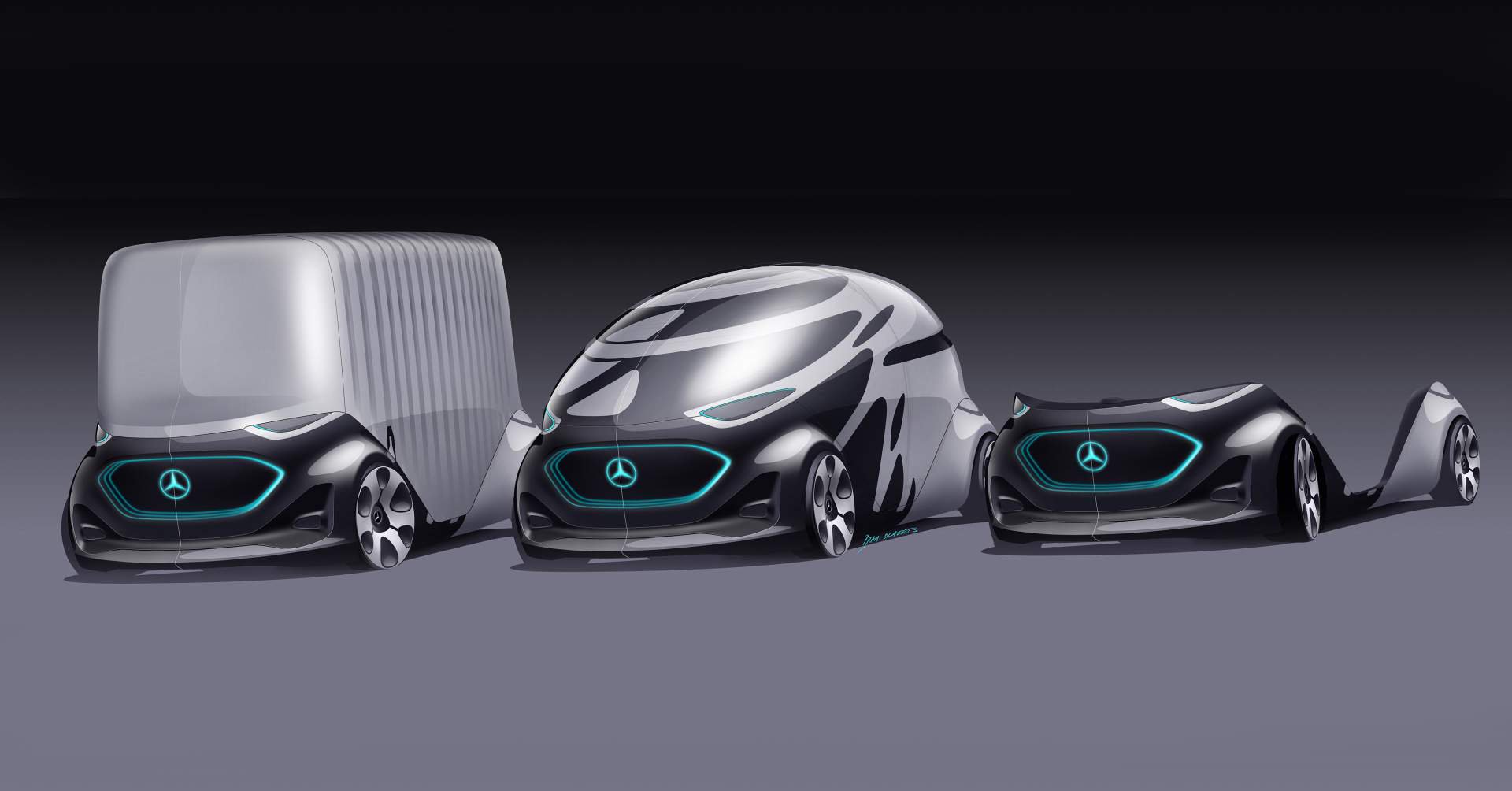 This is a first of its kind vehicle any manufacturer has ever showcased. Mercedes-Benz says, "The Vision Urbanetic eliminates the separation between people moving and goods transport." The company claims the mobility concept can fulfill the needs of cities, businesses, city dwellers, and travelers alike.
Source: Mercedes-Benz Vans