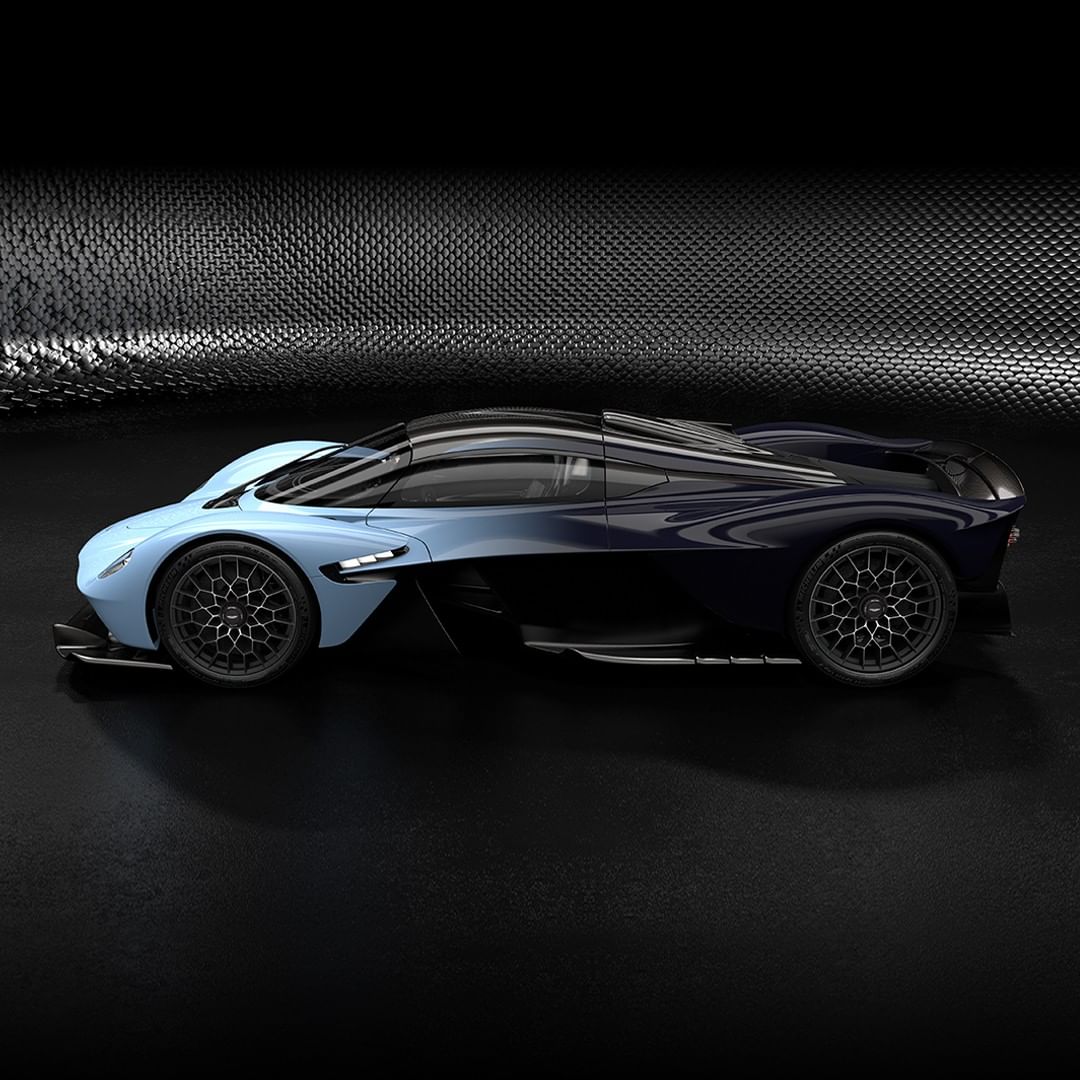 Aston Martin has taken a low profile way to unveil first ever official images of its much hyped upcoming hypercar the Valkyrie. Finished in two-tone paint, the Valkyrie looks stunning and like a typical aggressive hypercar.
The official images also give a first look at the interior of the Valkyrie. At the first glance, all you can see in the cockpit is carbon fibre everywhere. Looking closely, we can see a rectangle steering wheel with a big digital instrument cluster mounted in the middle and many physical buttons to control performance modes most probably.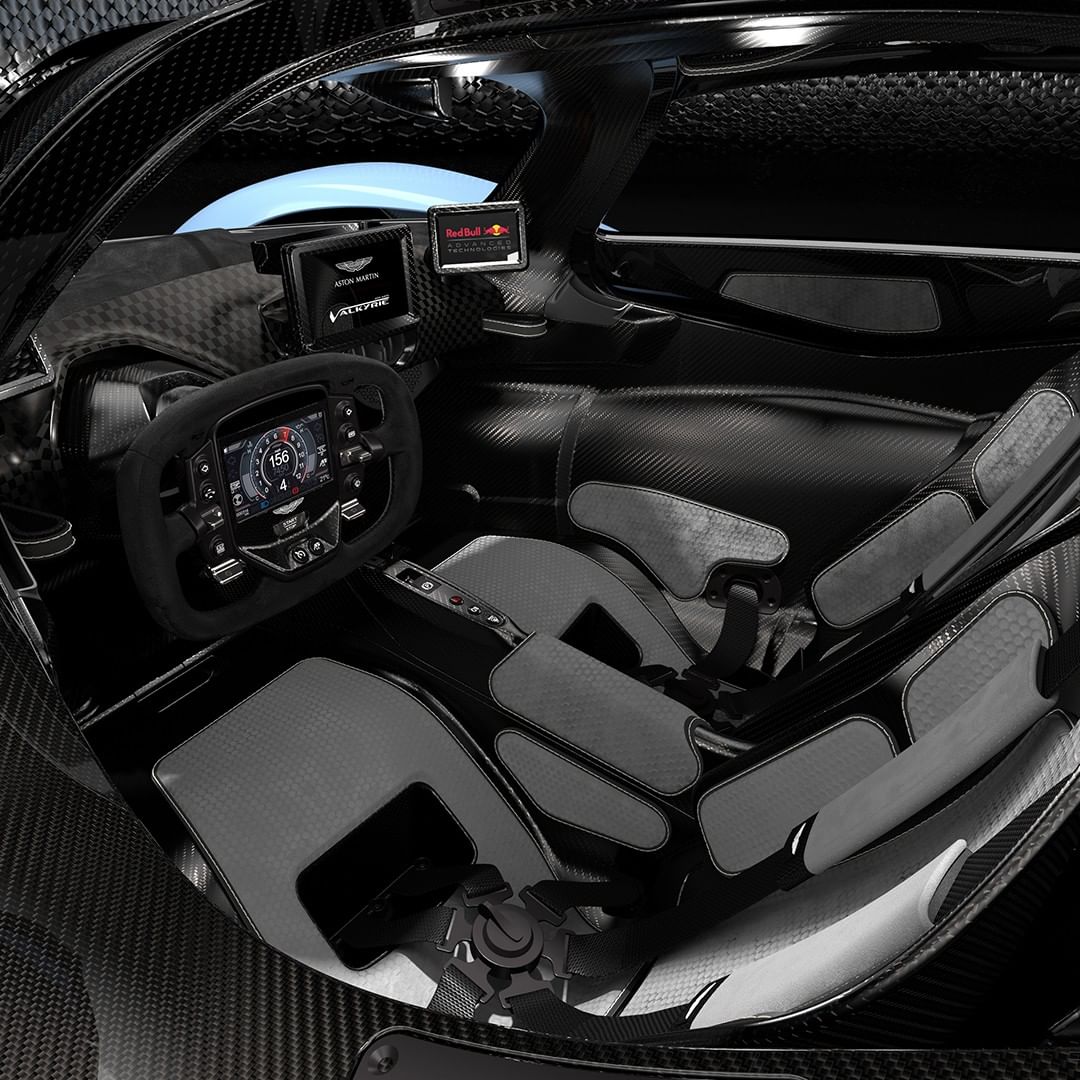 There are two more screens at the middle and the other end of the dashboard. Aston Martin says "The Valkyrie features a reclined 'feet up' position to ensure the driver feels at one with the car for the ultimate drive experience." The seats have a grey accent to add some light into the cabin.
Aston Martin has made the Valkyrie with a partnership with Redbull and will be outsourcing the engine made by London-based company Cosworth which just recently revealed that the Valkyrie will have more than 1130 horsepower. It will have a 6.5-liter V12 and will be the most powerful Naturally aspirated engine in any production car.
The British car maker has also said that the Aston Martin Valkyrie will have a power-to-weight ratio better than 1:1 and to achieve that, they have used every diet plan in the automotive fitness book for the ultralightweight construction. So much so, that the car's badge is 30 percent thinner than a human hair!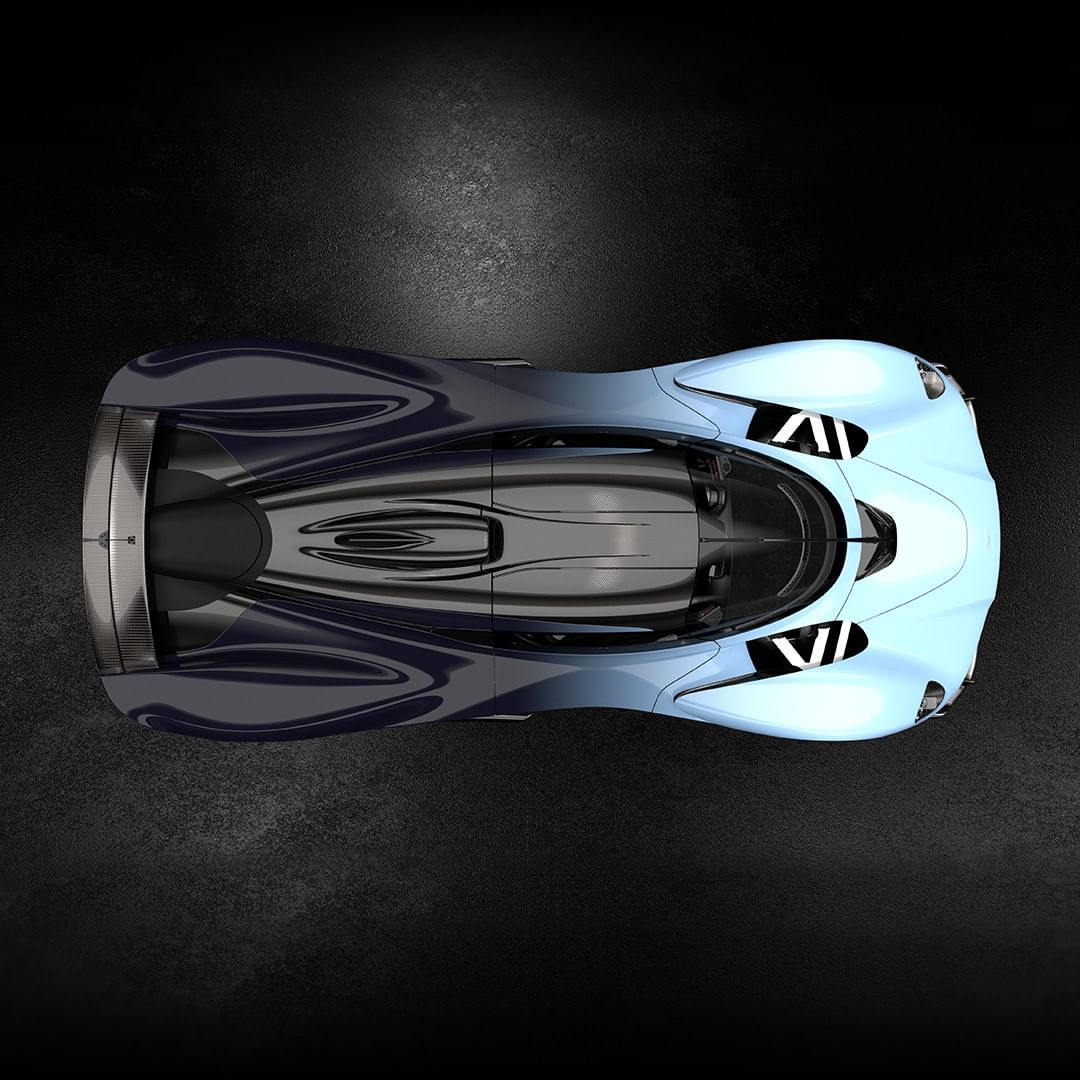 With such a light weight body and assistance from a Kinetic Energy Recovery System (KERS) developed by Rimac, the Valkyrie will be capable of "outlandish speed," says Aston Martin. Only 150 people in the world will have the honour to own the Valkyrie at a price of $3.2 million each. And yes, all of those have already been decided.
The Valkyrie has a lot of competition in the hypercar market with players from popular brands like the Mercedes AMG-One and recently revealed McLaren Speedtail. Apart from that, Lamborghini has also stated that they might build high-powered hypercar to enter this segment.
Source: Aston Martin
Comments
comments