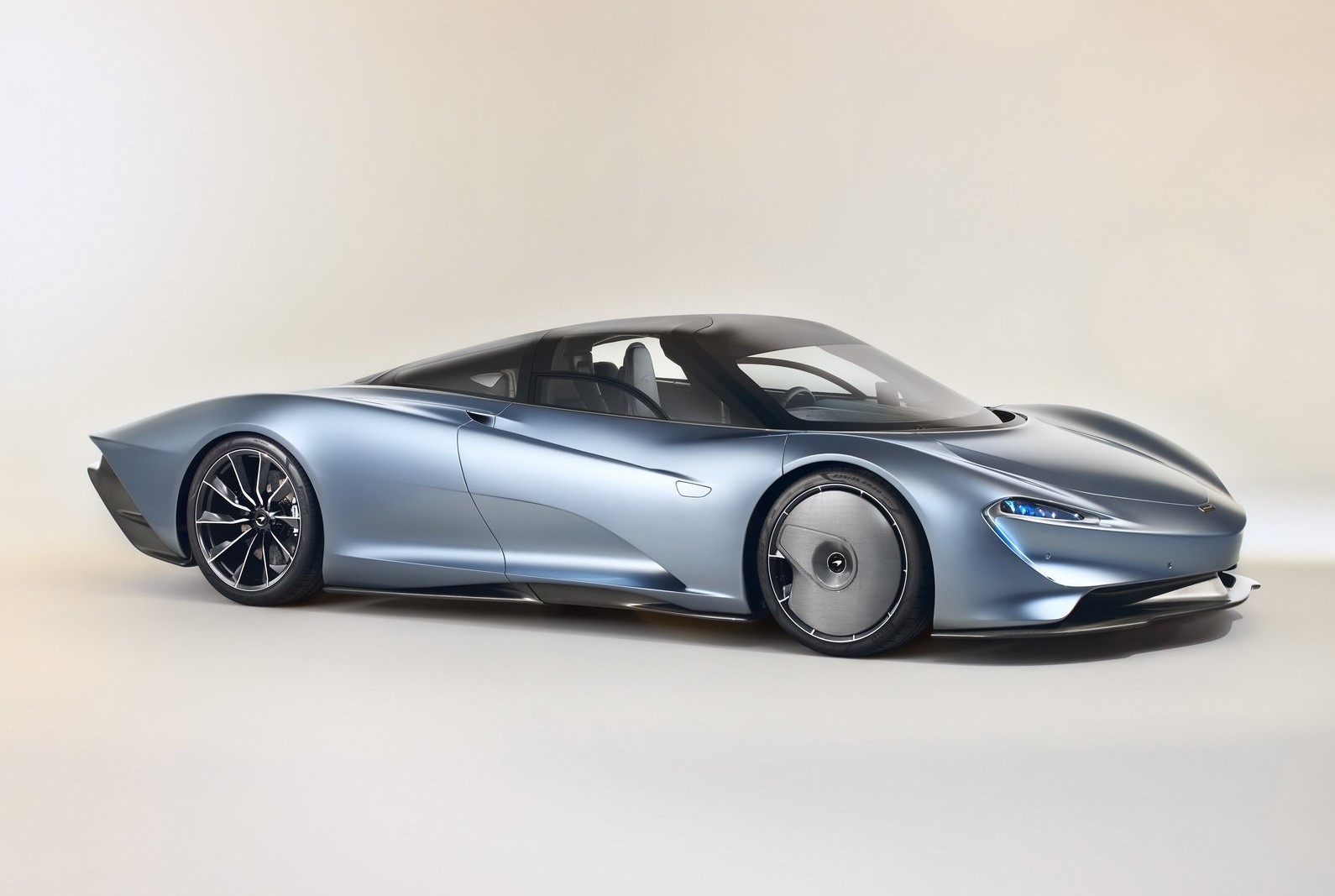 McLaren has finally taken the wraps off its much-awaited successor of the legendary F1, the McLaren Speedtail. Like the F1, Speedtail is also a mid-steering car with a total capacity of three persons. Who cares about that, what matters is that its latest hybrid engine churns out a massive 1036 horsepowers and take the car up to its top speed of 403 km/h.
The Speedtail has definitely a unique design of its own and looks pretty aerodynamic with smoothly finished body panels. McLaren sats every body panel of the Speedtail is made out of carbon fiber to reduce the weight. Cameras replace the rear view mirrors also to make the air flow smoother.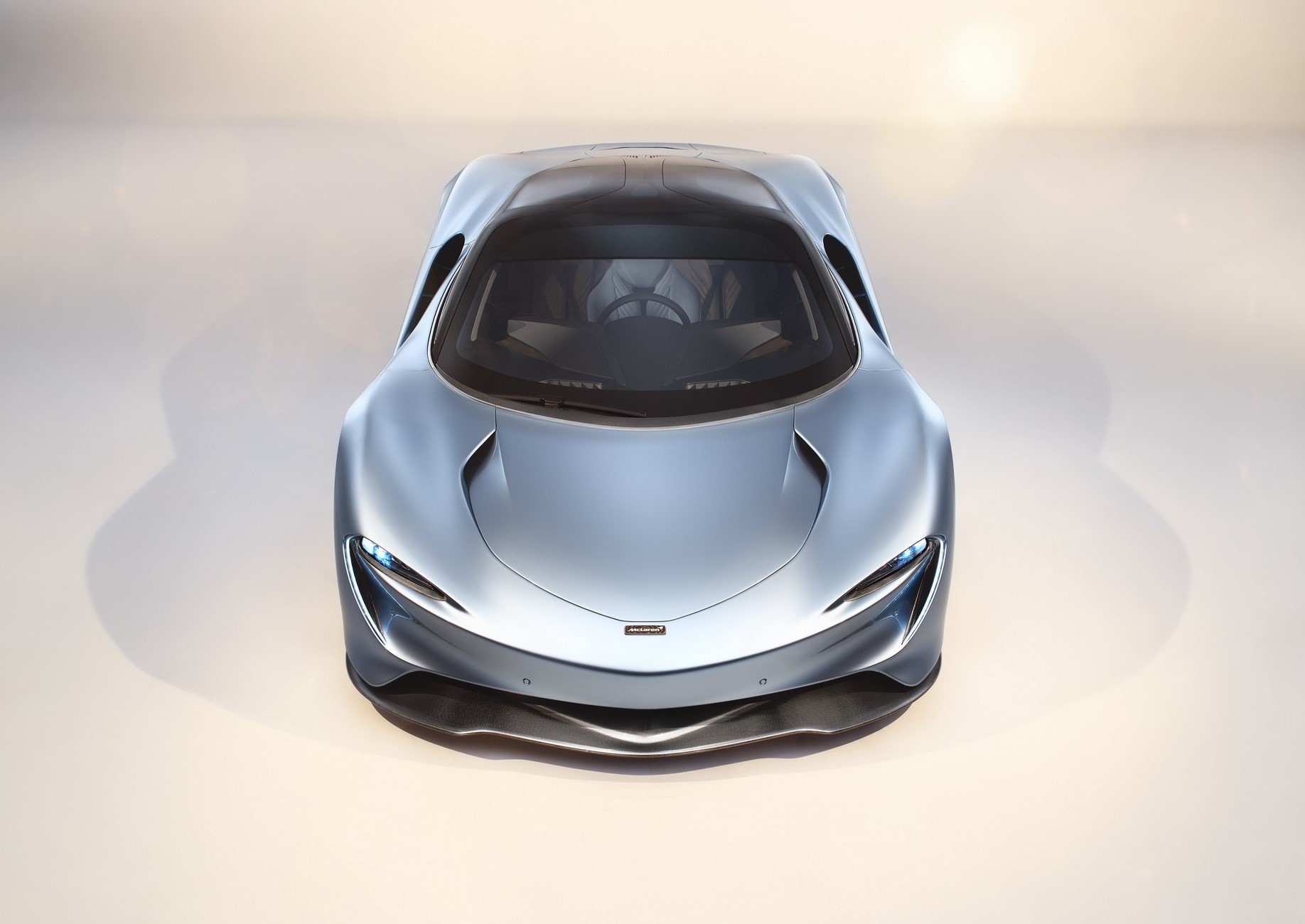 The Speedtail is built on the monocoque carbon chassis that bespoke to the model. The chassis uses a new type of lightweight material named Titanium Deposition Carbon Fibre that features a micron-thin layer of titanium fused directly onto the weave. This material provides shiny looks with immense safety with an extremely low weight.
Ever since the images have been released, the most talked parts of the car are the static front wheel covers. Though many are making fun of it, McLaren says it is for better aerodynamic and reduce the turbulence around the arches. The rear end of the car is long and ends with a sharp line joining the roof and the rear end.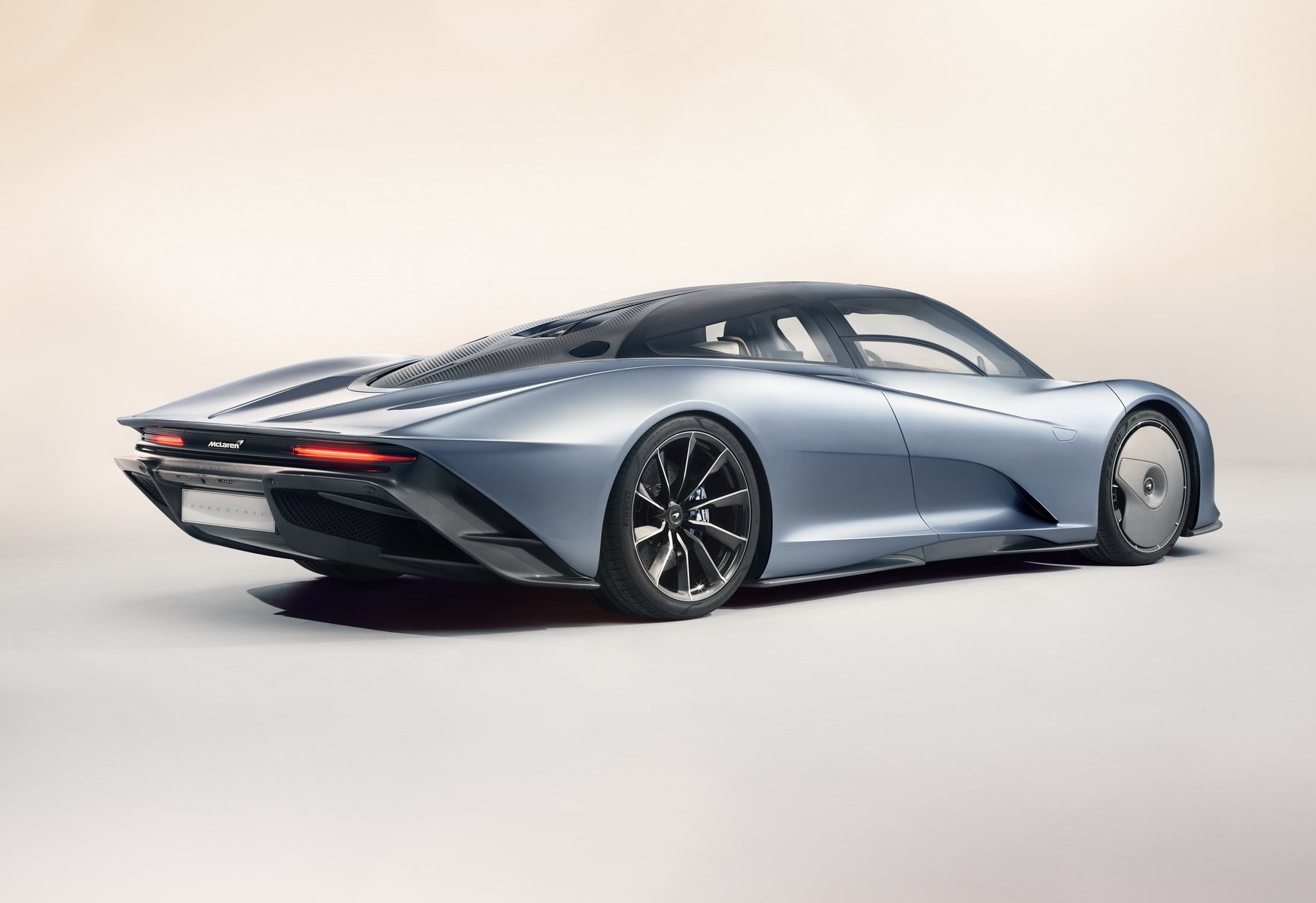 McLaren hasn't revealed full figures of the engine and performance of the car but except that the Speedtail uses a petrol-electric hybrid powertrain using which the car perform a brutal acceleration. On the straight-line the Speedtail does 0 to 300km/h comes in just 12.8 seconds, 0.3 seconds quicker than the much more powerful Bugatti Chiron.
Inside the Speedtail, there are is a three-seat cabin with the steering wheel at the center. The entire dashboard hosts digital screens, eliminating all the physical buttons. Some required controls like engine start button and power-operated doors are placed above the drive on the ceiling of the cabin.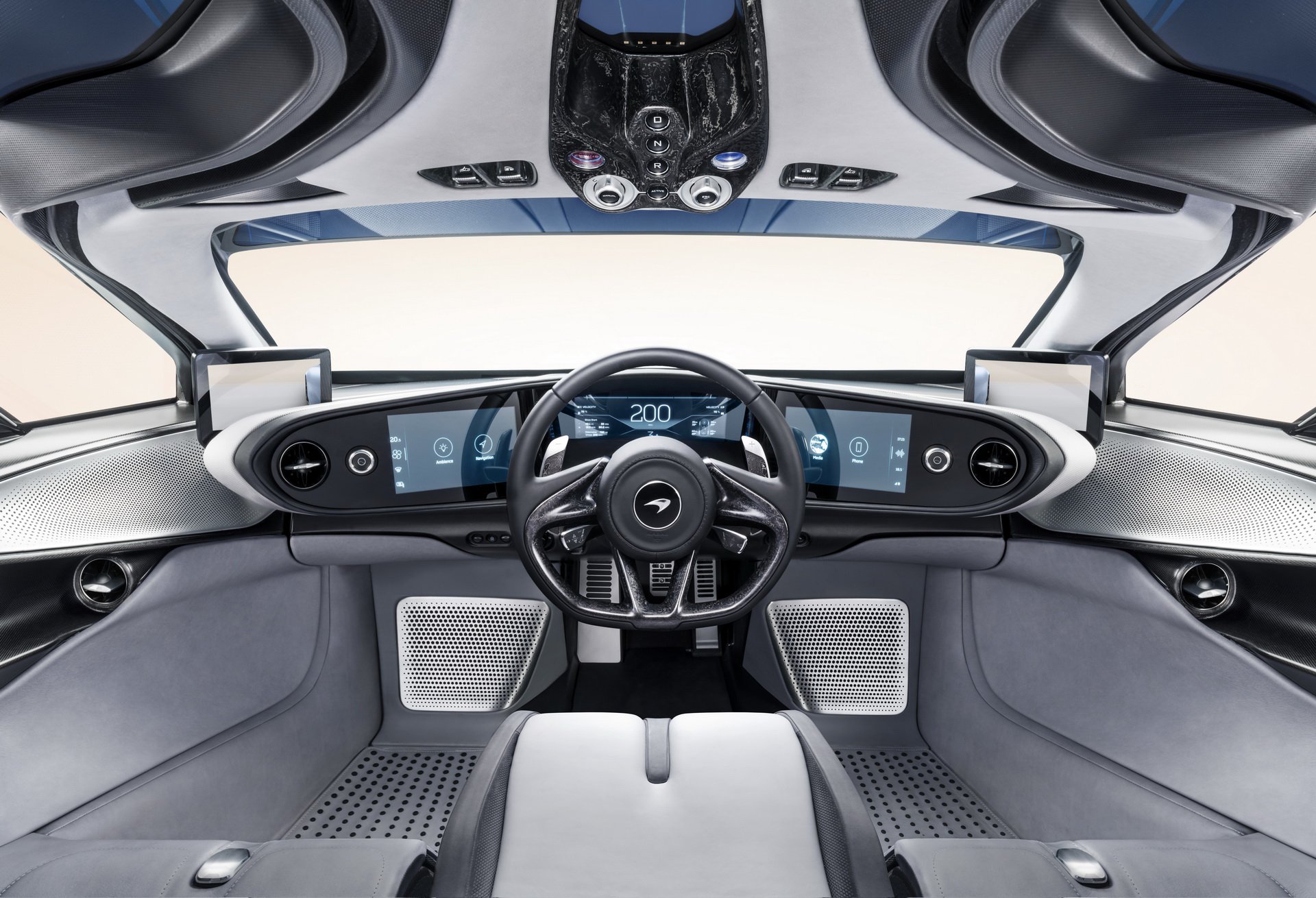 The ceiling section hosts another switch to activate the 'Velocity mode'. As the name speaks, this mode is for the high speed driving and when activated it retracts the side cameras within the doors and lowers the car by 1.4 inches (35 millimeters) to better aerodynamics and stability.
The Speedtail will be a limited edition car and McLaren will only build 106 units of it. Even at a price tag of around $2.24 million per piece, all of them have already been spoken for. Deliveries of the hypercar are expected to start in early 2020.
Because of the lack of curtain airbags due to its center steering design, the Speedtail will not be road legal in the United States. However, McLaren says about 30% of the cars are bought by US buyers and they will import the cars individually.
Source: McLaren