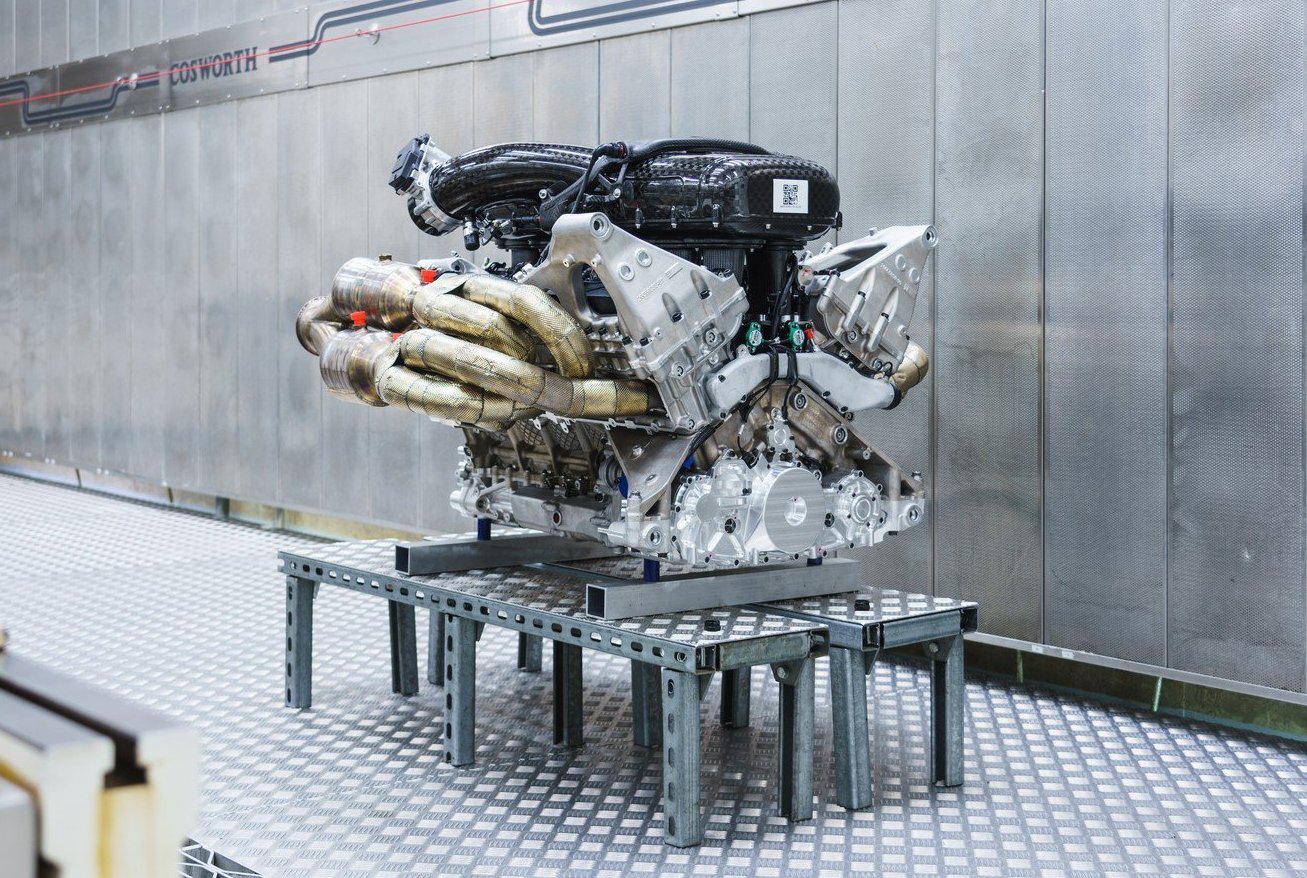 After a lot of teasing and leaked news, Aston Martin has officially revealed the engine that will be used in its upcoming hypercar Valkyrie. The 6.5-liter V12 engine will churn out a massive 1000 horsepower and will become the most powerful naturally aspirated engine used in any production car.
The engine is developed by Aston Martin in partnership with Cosworth with an aim "to create the ultimate expression of the internal combustion engine." And seems like they have created it looking at the fact that the engine will rev up ridiculous 11,100 rpm. Surprisingly, even with so much power and capacity, the peak torque will be about 740Nm that comes at 7,000rpm.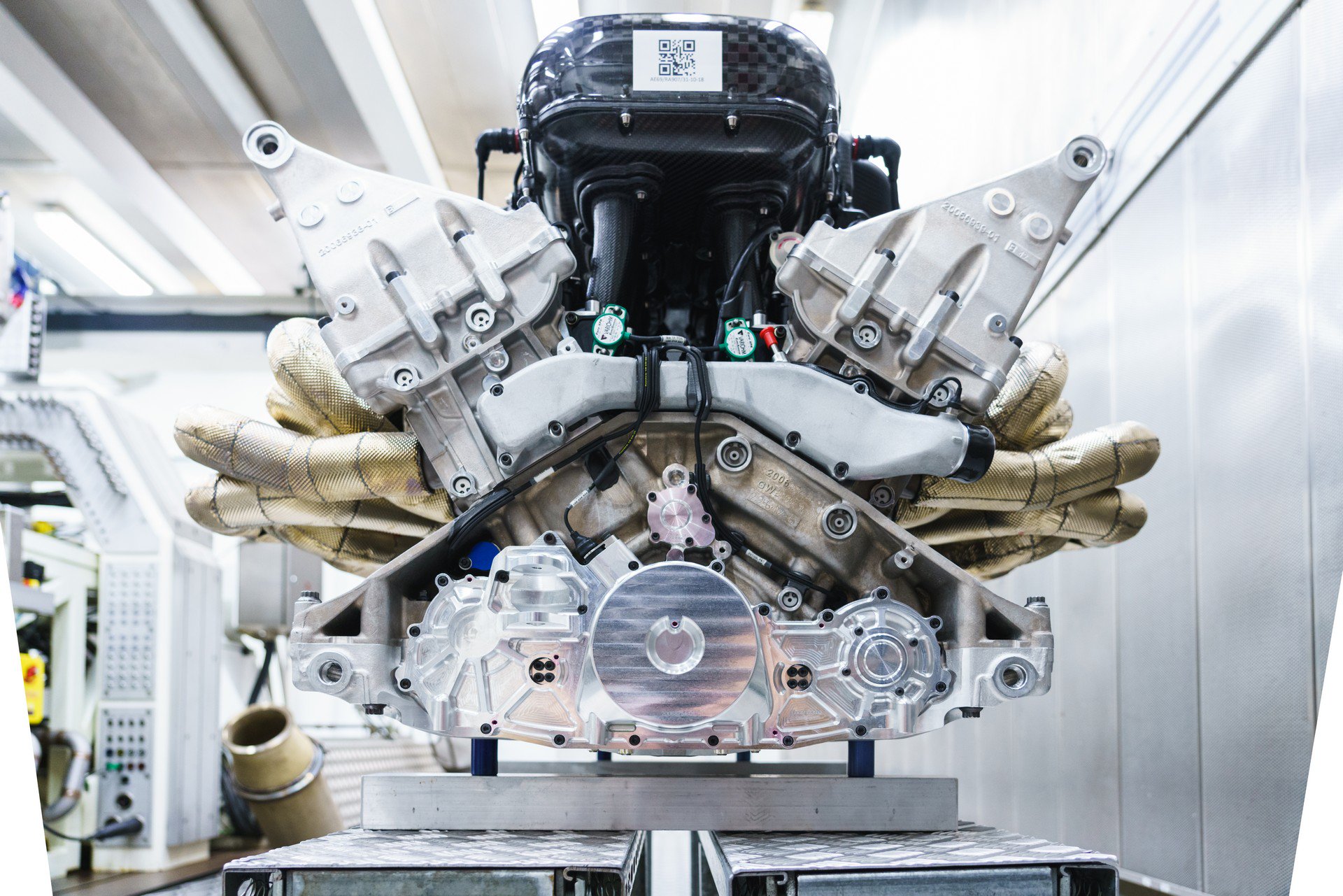 That is not all though. The engine will be paired with a battery pack to make a full hybrid powertrain. Aston Martin hasn't revealed the total figure of the system but if the earlier leaked reports are believed, the hybrid system in the Valkyrie will produce about 1130 HP.
Aston Martin has used titanium conrods, a billet machined crankshaft and F1-spec pistons to make the engine. It is made capable to withstand extremely tight tolerances and all components have been optimized for "minimum mass and maximum strength." With all these elements combined, the engine only weighs 206 kg.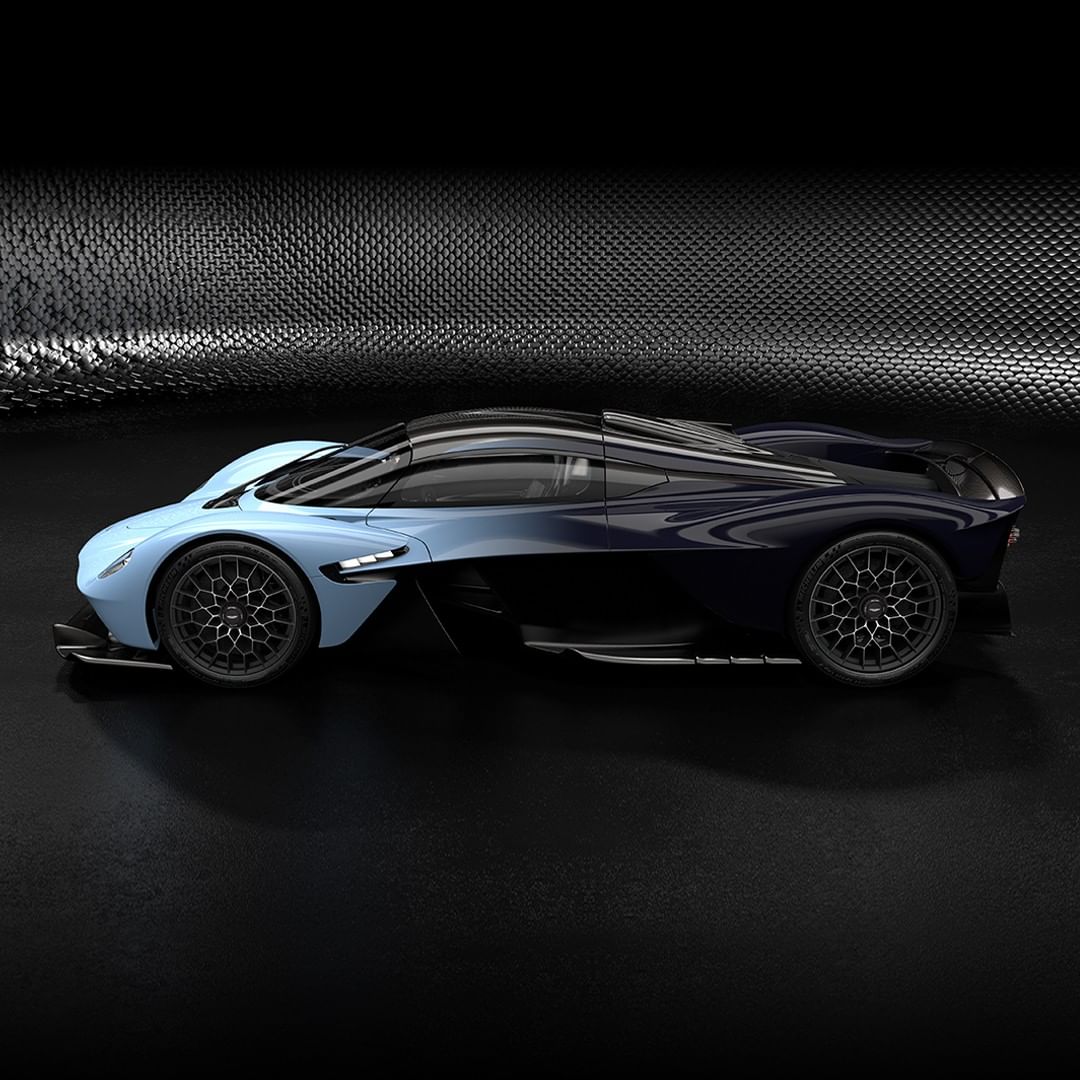 Dr. Andy Palmer, Aston Martin Lagonda President and Group CEO, said: "To anyone with a drop of petrol in their blood, a high-revving naturally aspirated V12 is the absolute pinnacle. Nothing sounds better or encapsulates the emotion and excitement of the internal combustion engine more completely."
Also read: Aston Martin Valkyrie Hypercar official images revealed
"From the outset the team at Cosworth were unflinching in their commitment to achieving benchmarks which pushed the boundaries of the possible. The result is a quite extraordinary engine. One which I doubt will ever be surpassed," he added.
Aston is going to make only 150 units of the Valkyrie and all of them are sold already, at a price of $3.2 million each.
Source: Aston Martin