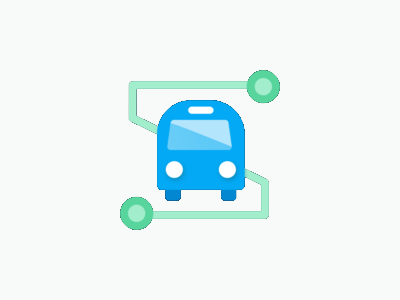 21 March2016, India : Commut, Hyderabad-based employee transportation startup has acquired app-based cab service company H2O Cabs for an undisclosed amount. The deal is done in a bid to strengthen Commut's verticals and increase its current foothold in the market.
Commut is app based, point to point, mini bus service for daily office commute. Commut is the best way to travel to work in Hyderabad. It boasts about features like comfortable travel, which is reliable, economical and uses efficient routes for commute and hence saves on time. All you need to do is select a route, and select ride based on your convenient time and finally confirm your booking details and enjoy your commute.
Commut was founded in 2015 by Prasanth Garapati, Hemanth Jonnalagadda and Sandeep Kachavarapu, and is a technology-based minibus shuttle service for daily office commuters. It currently has 35 minibuses running on 50 routes. Commut has served over 17,000 bookings till date and has over 5000 users registered on its platform with over 500 users everyday.
H2O Cabs is an app-based cab service, founded in 2014 by Tejasri Darsi. It offers point to point cab service on fixed routes in Hyderabad, and lets users book a seat in A/C, Wi-Fi enabled cabs. Currently, it has about 1,000 registered users. 
Post acquisition, H2O Founder Tejasi will be handling sales and partnerships of Commut. She said, "Commut has a great team and mentors who are highly experienced in the transportation industry to guide us build a great business. It took no time for me to be one among the team and we hope to build a sustainable company which solves real problem of commuters in the country and also help reduce carbon footprint."
Comments
comments