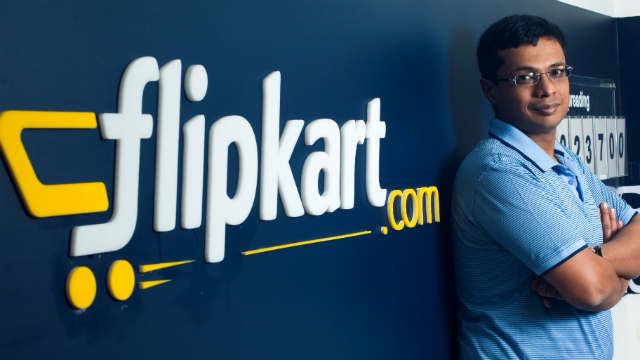 22 August 2016, India :
Flipkart's co-founder Sachin Bansal confessed he was replaced as chief executive because of performance.
"Look at the top level around you. Everyone has changed. In fact, even I am gone," Sachin Bansal said, according to the people present at the meeting, who declined to be identified. "Some of our targets have been missed and everyone, including the top management, has paid the price."
Bansal's disclosure, made at a town-hall meeting at the company's headquarters in Bengaluru on Friday, comes after India's largest e-commerce company said last month that it was laying off at least 300 people who were non-performers, leading to concerns and questions among employees.
The frankness of the co-founder might be a rare occasion where top executives at large companies admit to their failures, but it's also the first time Flipkart is admitting to missing performance targets.
Binny Bansal who took over as CEO of Flipkart has been putting together an entirely new management team, after several top-level exits seemingly due to their inability to hit targets, according to Sachin Bansal.
A statement was soon released by Flipkart, which said, "At Flipkart, we have an open and transparent culture. The town hall that we conduct regularly, is one of the pillars of this culture of openness. Our performance metrics are freely shared to encourage a collaborative environment. Anybody is free to ask any question, challenge existing norms and hold the leadership accountable for business and organisational metrics.
We believe this leads to an environment of trust, openness and respect, and is one of the building blocks of our organisation of the future. We are also probably the only large company in India to have this open and collaborative culture."
Also read-