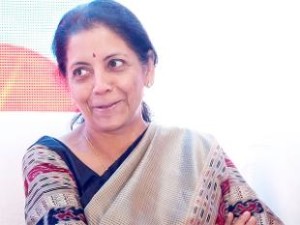 23 July 2016, India :
Commerce and Industry Minister Nirmala Sitharaman announced today that a start-up would now need only a certificate of recognition from the government to avail IPR-related benefits.
Under the 'Start-up India' action plan, the government has announced three-year tax holiday and other benefits to these entrepreneurs.
"A start-up would now require only a certificate of recognition from the Department of Industrial Policy and Promotion (DIPP) and would not be required to be examined by the inter-ministerial board, as was being done earlier. This is one rapid change that we have brought in," she said here at the 'Start-up India States' Conference'.
She also said that the ministry has lined up a series of meetings with different stakeholders, including investors to resolve start-up issues. She will also meet investors, industry and journalists soon.
The Minister also said that seven proposals for research parks, 16 for TBIs (Technology Business Incubators) and 13 proposals for Start-up Centres have been recommended by the National Expert Advisory Committee formed by the Human Resource Development Ministry. Courtesy- ET