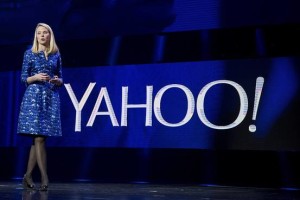 24 March 2016, USA : Hedge fund Starboard Value LP is seeking to remove the entire board of Yahoo Inc., setting the stage for a battle over the future of the faded Web giant.
The activist investor plans to announce Thursday morning that it will nominate nine direct
ors to Yahoo's board, according to a letter reviewed by The Wall Street Journal, making good on a threat made this year that it would seek to shake up the board if it felt the directors weren't making changes fast enough.
Starboard's letter says the board and management have continually failed to live up to their own promises, and shouldn't be trusted with the decision on whether or not Yahoo should remain an independent company.
A Yahoo spokeswoman declined to comment on the Starboard proposal.
Starboard's move adds pressure to Yahoo and Chief Executive Marissa Mayer as they attempt to turn around or sell the beleaguered company. Yahoo's board has already launched a sales process for its core business, while Ms. Mayer is seeking to reignite its results through costs cuts and improved focus on key areas including search and content.
Should Starboard prevail, in a vote likely to be held a few months from now, it could increase the odds of a sale and a dismantling of the company, which owns valuable stakes in China's Alibaba Group Holding Ltd. and Yahoo Japan.
Starboard has warned that "turning around this business is extremely difficult" and, while it wants the board to remain open-minded, it believes there are several "interested and crediblebuyers" for the core business.
The company's bankers have been contacting potential suitors—including Verizon Communications Inc., IAC/InterActiveCorp. and Time Inc., as well as private-equity firms TPG and KKR & Co.—but the process is in the early stages. The activist's letter says it is launching its fight, in part, because of concerns about the process and the board's reluctance to give Starboard a voice.
Under pressure from Starboard and other investors, the Sunnyvale, Calif., company earlier reversed a plan to spin off its stake in Alibaba. This month, it added two new board members with deal-making experience.
Yahoo, a pioneering Internet business, has struggled to reinvent itself in the age of smartphones and social networks. A half-dozen leaders tried and failed to revive growth at the company before Ms. Mayer's arrival in 2012.
Ms. Mayer has struggled to show progress of a turnaround in more than three years as chief executive. Her forays into mobile software, online video and search have yielded no meaningful growth in users or revenue, and marketers continue to shift spending to Internet rivals Google Inc. and Facebook Inc.
The company is projected to generate $2.83 billion in digital ad revenue in 2016, a drop of 13.9% from last year, estimates online ad researcher eMarketer Inc. That would be the single-biggest annual drop in sales for Yahoo in the six years since eMarketer began tracking it.
A crisis of morale has gripped the company in recent months, as dozens of executives who had been instrumental to Ms. Mayer's turnaround plan have left for jobs elsewhere.
Starboard, which says it has a 1.7% stake, has already called for the removal of Ms. Mayer.
The activist, along with other investors including Canyon Capital Advisors LLC and SpringOwl Asset Management Inc., have in recent months argued the turnaround has fallen flat.
The sides engaged in discussions in recent weeks aimed at avoiding a proxy fight, including a meeting that was held the same morning Yahoo added the new directors, people familiar with the matter said. The nominations caught Starboard by surprise, the people said. Changing a majority of the board would have been unprecedented in a negotiated settlement.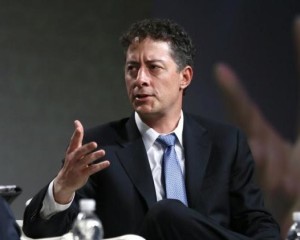 Among Starboard's nominees are investment banker and deal maker Tor Braham, technology executives and RichardHill, media executive Eddy Hartenstein and Starboard's own CEO Jeffrey Smith, according to the letter.
Yahoo has been here before. In 2012, Dan Loeb's Third Point LLC waged a fight for board seats and leadership change. Mr. Loeb and two allies eventually took two seats and then helped hired Ms. Mayer.
Seeking to overturn the entire board is rare for activists, though Starboard managed a complete sweep of 12 directors at Darden Restaurants Inc. in 2014. Yahoo has a far larger market capitalization and Starboard has a much smaller stake, percentage wise, than it had in that fight.
Both sides will now canvas shareholders for support in the coming months, heading to a showdown at the annual meeting, typically held in June.
Source & Image Credits: WSJ
Comments
comments