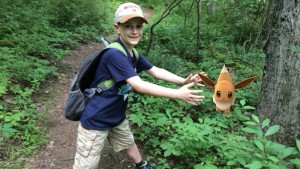 25 July 2016, USA :
Pokemon Go took over the massive Hall H at Comic-Con today, a venue upgrade thanks to the unbelievable success the app has seen so far. John Hanke, CEO of Niantic, took the stage to discuss the game and what we can expect for the future.
While we didn't get any concrete updates on Mewtwo, the Legendary Birds and the game's other missing Pokemon, we did learn a lot about Niantic's current focus, plus which features might be headed to the game once it's available worldwide and servers are stable.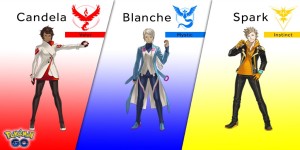 The leaders of Team Mystic, Team Valor, and Team Instinct have been revealed! Niantic showed off Blanche, Candela, and Spark, the leaders of each respective team.
We don't know exactly how these three trainers will communicate with the player just yet, but Hanke suggested they'll give the player advice and will be popping up in a number of ways.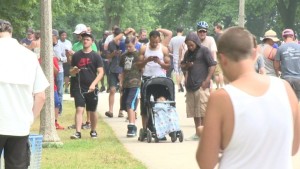 Finally, and perhaps most exciting of all: The option to trade Pokemon will soon be implemented into Pokemon GO. No longer will you have to scrape together airfare to snag those rare species exclusive to Myanmar; just make a Burmese friend via the good graces of Reddit, and you'll have your hands on your desired type in no time!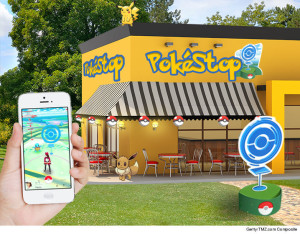 The thing Hanke personally seemed more interested in was making pokestops a bigger part of the game. He mentioned that pokestops frequently have lures placed at them, and he thinks it would be interesting to give players other ways to modify a pokestop's function. "That's a pretty cool idea that you can acquire an object that changes the function of a pokestop and gives it a new ability," Hanke said. One of those functions might be turning them into healing pokecenters, he said, as Niantic wants to add them to the game in some way.
For all those who haven't yet tried this game- Pokemon Go, for the uninitiated, was developed by Nintendo and Niantic, a gaming company that was spun out of Google. It's a free app for iPhones and Android phones based on Nintendo's classic video game Pokemon, but this is nothing like the old Game Boy version.
Here, instead of just sitting on the couch, you're physically exploring the world around you. The goal is to become a world-class Pokemon trainer by finding Pokemon monsters, PokeStops and Gyms, which are all represented by real-world landmarks. Once you hit a certain level, you can join a team.
Also read- 
Comments
comments