25 July 2016, India :
Infosys Co-founder, former CEO Nandan Nilekani has invested heavily in an e-commerce startup. The venture, namely 10i Commerce Services, helps small traditional shops fight online and organised retailers with the use of technology.
10i Commerce Services is now aiming to expand quickly across hundreds of towns and cities in the country after operating in a quiet manner for over a year. According to sources, it has so far raised Rs 25-30 crore from Nilekani, who as of now is the sole investor in the startup with a minority stake.
Nandan Nilekani is an Indian entrepreneur, bureaucrat and politician. He was the Chairman of the Unique Identification Authority of India (UIDAI). After a successful career at Infosys, he headed the Government of India's technology committee, TAGUP. He is a member of Indian National Congress but not active in politics.
"To me, a big part of what's going to happen in the next 10 years is the formalisation of the economy, where the entire informal sector, be it small businesses or individuals who are out of the system, will become part of the system," Nilekani told ET.

"What 10i is trying to do with ShopX is provide the traditional, small retailer the same level of technology, logistics, sophistication and supply which eCommerce or organised retail gives," he added.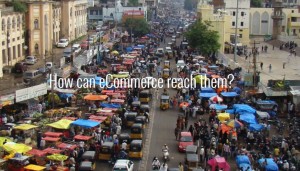 10i is a venture-funded, mobile and e-commerce business that is disrupting the traditional retail and ecommerce business models using an innovative, hybrid commerce approach. The company boasts of an unmatched team with well known names from technology, global consumer brands and retail. At the core, it's a young-minded company with a great, flexible working environment, respect for individual and team contribution, and a zeal for achieving the impossible.
"Technology was always a passion. I always wanted to use technology to solve problems for India at a large scale. The ambition was always to reach the masses. Always wanted to do something that reaches hundreds of millions of people, not the elite few people who stay in large cities, who have access to a lot more," 10i co-founder Amit Sharma stated.

"I was reluctant to get involved at first, but they kept cajoling me. And, as I looked deeper at what they were trying, I thought it was extremely interesting," Nilekani, confirming that 10i was the "stealth-mode" startup that he has been helping over the course of the past year.

Also Read- 
Comments
comments