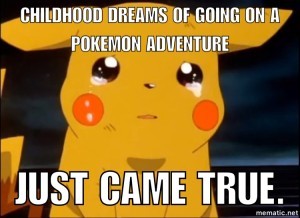 22 July 2016 :
This day marks a new beginning as much awaited Pokemon Go is finally launched in Japan. Pokemon fans in Japan can at last grab their smartphones and set off outdoors in pursuit of monsters as "Pokemon Go" debuted Friday.
After it launched overseas on July 6, the GPS-based smartphone game has already become a massive hit in more than 30 countries. The unexplained delay in releasing it in Japan left die-hard fans perplexed and itching to go.
Pokemon Go a game that is free to download and play, uses the phone's GPS sensor and camera to guide players around streets and parks to find and capture Pokemon monsters. The characters are superimposed on a live camera image of the surrounding scenery, offering an immersion experience that many find addictive.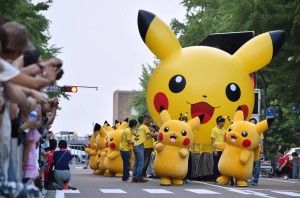 After weeks of stories about people in other countries running into trouble playing the game, Japanese authorities have taken precautions and issued a nine-point safety guide, in cartoon form.
The warnings, by the National Centre of Incident Readiness and Strategy for Cybersecurity, included asking users to register with "cool names that are different from real names" and cautioning them against heatstroke as they walk around in the sun.
Just a few hours after the launch, there were already reports of an accident. A student at Osaka's Kindai University reportedly fell down the stairs while playing Pokemon Go and was taking to hospital, said users on social media.
"I want people to abide by the warning so that people can play it on smartphones safely," said Chief Cabinet Secretary Yoshihide Suga on Thursday.
The Japanese launch comes with a McDonalds sponsorship deal.
Fast food restaurants were expected to be advertised as places where people were guaranteed to find Pokemon, or as "gyms" where players can train up their captured monsters for virtual fights.
Also Read- 
Comments
comments