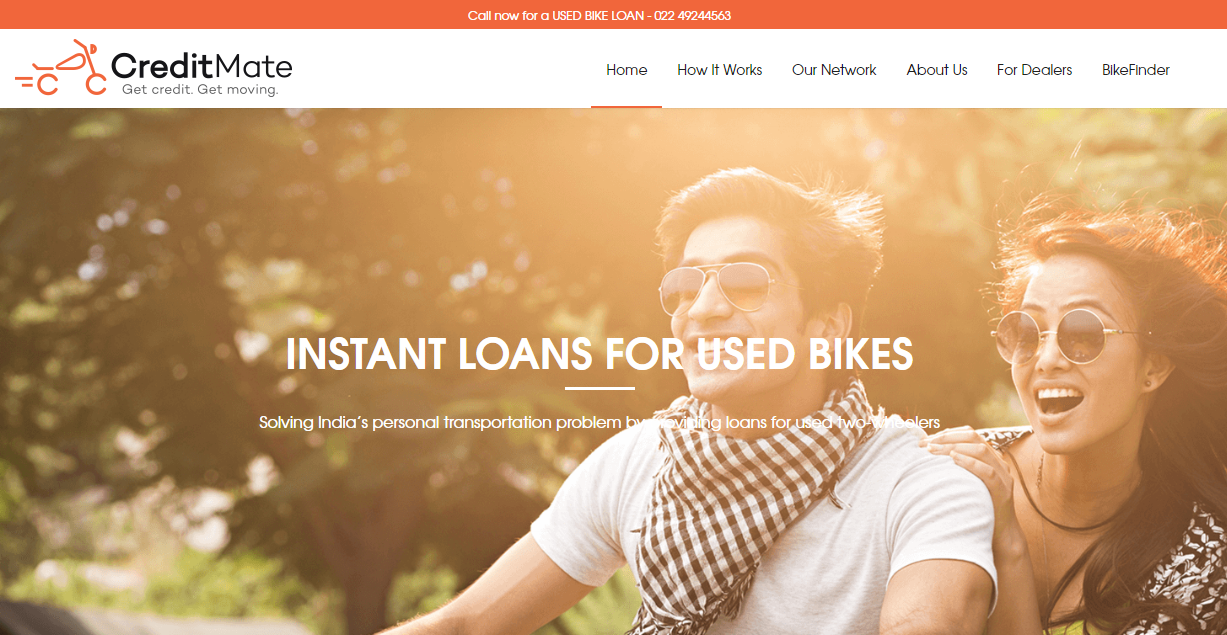 25 October 2016, India :
CreditMate, has raised $500,000 in seed round of funding from India Quotient. The startup uses data-driven algorithms to lend against purchase of used two-wheeler.
CreditMate is an online lender focused on the used two-wheeler market in India. In India, two-wheeler remain the default mode of transport for 1.3 billion citizens and the company aims to solve the personal transportation problem by providing affordable loans. It's team consists of serial entrepreneurs and experienced bankers.
It works with dealer network to provide loans to individuals and corporates currently under-serviced by traditional lenders. The company's credit engine allows to assess customers quickly and technology drives operational efficiencies.
Jonathan Bill, co-founder of CreditMate, said, "We are targeting a blue collared workforce segment which could range from beauticians to delivery boys, retail store employees, or even housewives. It's an easy process and the end user can take possession of their bike within two working days." Source- ET
Also read-