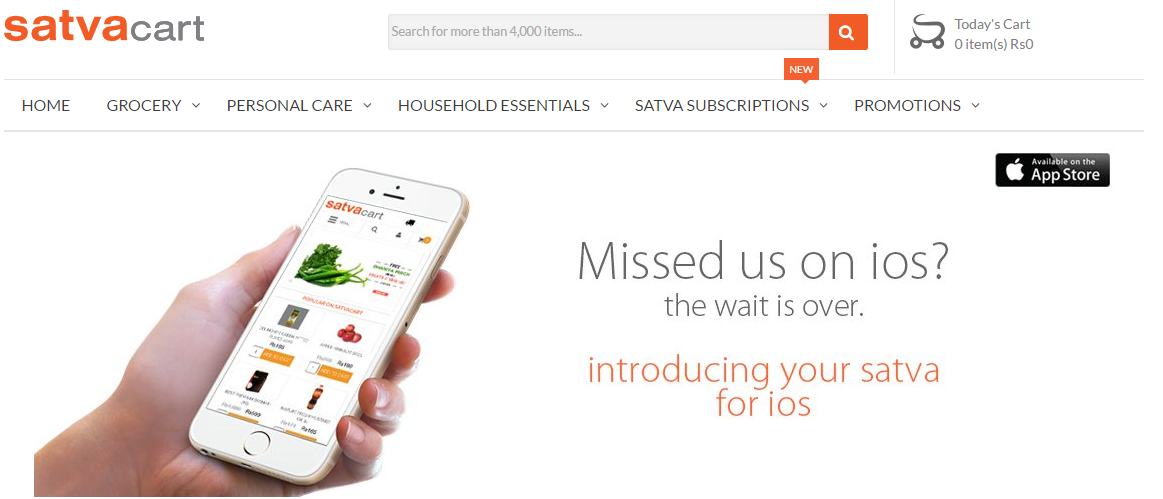 25 October 2016, India :
Grocery e-tailer Satvacart raised undisclosed amount of funding from angel investor Nimit Panigrahi.
"I see a huge opportunity in this sector primarily because the entry barriers have now been set. Given the recent shutdowns, it will be extremely difficult for any new player to enter into e-Grocery or secure funding. Any future scale-up will happen among the existing players only, who have a sound and sustainable business model. And this is where the value creation opportunity lies." said Panigrahi on his investment in Satvacart.
Satvacart plans to enhance our technology and data analytics capabilities to make the business ready for scale up and become self-sustainable, before replicating the business across other geographies. The investment will also be utilizedto hire talent across technology, data analytics and retail. The company commenced in January 2015 by Rahul Hari, an IIT BHU graduate. Source- techcircle
Also read-
Comments
comments