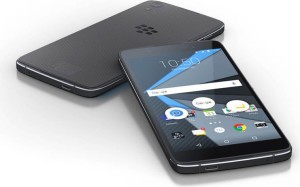 26 July 2016, USA :
Blackberry launched an Android-powered phone on Tuesday, BlackBerry DTEK50 – doubling down on efforts to revive its struggling handset business even as its first bet on the popular operating system is yet to pay off.
BlackBerry chief security officer David Kleidermacher said, "With an increase in cybercrime on smartphones, people need to recognize that the private details of their lives — where they live, their bank info, pictures of their kids — are at risk on their personal device. You wouldn't leave the doors of your house unlocked at night. Having a smartphone that doesn't take your privacy seriously is the equivalent."

The phone has been designed to fend off cyberattacks with features such as built-in malware protection and encryption of all user information, BlackBerry said.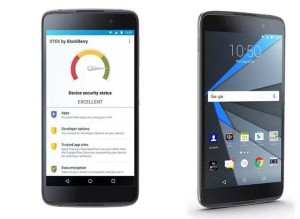 The company is really pushing mobile security as the USP of the DTEK50. BlackBerry has always been way ahead of the market when it comes to mobile security and it should hope at least some enterprises will take notice when it talks of an affordable device that is more secure than both iOS and Android. The phone has a pre-order price of $299 in the US and other markets where it will start shippingon August 8.
The BlackBerry DTEK50 is a "Fully Android" smartphone, which means it is not running a BlackBerry OS. The phone is actually based on Android Marshmallow. It has a 5.2" scratch resistant Full HD display. It is powered by 64-bit Qualcomm Snapdragon 617 Octa-Core (Quad-core 1.5 GHz Cortex-A53 + Quad-core 1.2 GHz Cortex-A53) and Adreno 405, 550MHz GPU. The phone has 3 GB RAM and 16 GB Flash storage expandable up to 2TB. The 13 megapixel auto-focus rear camera has Phase Detect Auto Focus (PDAF) with Fast focus lock while the front camera offers 8MP Fixed-Focus with f2.2.
Also Read-