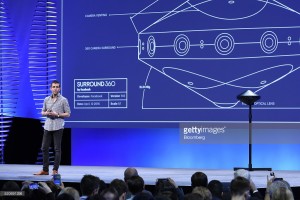 26 July 2016, USA :
With the current frenzy of Pokemon Go, every other game seem less interesting, even social media has taken a toll! People are so occupied in the game that they take less selfies, snapchats etc. But Facebook 360 can turn the tables upside down, I mean literally!
People will capture 360-degree, three-dimensional video of whatever they're seeing, wherever they are, and they'll stream it across the Internet—live. We'll immerse ourselves in the virtual reality of their experiences as they experience them. Live video will surround us.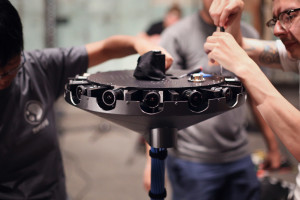 The Surround 360, which will cost around $30,000 to build as designed, includes 17 different capture devices that are synchronized, and can record two hours of 360-degree video at up to 60 frames per second, as much as 8K per eye. It is meant to work with a range of platforms, from Samsung's Gear VR to the Facebook-owned Oculus Rift, and many others, including 360 video systems like those from Facebook and YouTube.
Facebook said from the start that it would open source its Surround 360 camera this summer, and it's following through on that promise. You can now visit GitHub to learn how to build the camera, install its software and (naturally) tweak both the hardware and software to meet your needs. Just keep in mind that this isn't exactly a homebrew project — you'll need about $30,000 in parts to build the official version.
The team behind the project is effusive about the mandate they've been given to create a high-end 360-degree 3D camera system that could inspire filmmakers from Hollywood and beyond to create a new visual language and drive the kind of rich productions that will advance the state-of-the-art.
"We're right at the beginning, and that's kind of the exciting thing," said Brian Cabral, the Facebook engineering director who led the camera project since its inception a year ago. "You get a chance, once in a lifetime, to be right at the birth of a completely new medium."
Check out this video !
Also Read-
Comments
comments