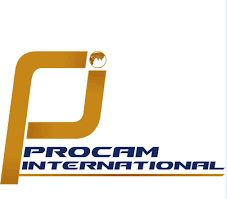 26 September 2016, India :
India's leading sports Management Company and promoters of the prestigious running events in Mumbai, Delhi, Kolkata and Bengaluru, Procam International today announced that it has acquired 26% stake in Eventjini, an online Event Registration and ticketing Solution Company.
Speaking about the acquisition, Vivek B Singh, Joint Managing Director, Procam International said, "In the last 14 years since the launch of the Standard Chartered Mumbai Marathon, each year it has been our constant endeavour to further enhance the experience for runners that participate in our events across the country. With the use of proprietary technology that's been put together exclusively by Eventjini for us, we are pleased to present the benefits to our ever-growing running community. The response from participants of the upcoming Mumbai Marathon has been very encouraging. We are sure that as we gear up for the launch of Delhi and Kolkata events this year, runners will appreciate our efforts in making their race experience a pleasant one."
Sandilya Venkatesh, CEO and Founder of Eventjini, said, "Our objective is to make what is probably one of the most cumbersome aspects of participating in a race, its Registration process – a quick and painless experience. A combination of advanced tech and usability optimization, the SCMM 2017 applicants breezed through the registration process in less than 4 minutes on average. We are excited about Procam's ownership of Eventjini and we look forward to transforming all of their races as also many of the thousands of races in India and Asia."
Evenjini has already proven successful with the registrations of the Standard Chartered Mumbai Marathon 2017 with excellent feedback coming in from thousands of participants for the sheer ease of use of the new interface and improved speed of registrations.
Also read-
Comments
comments