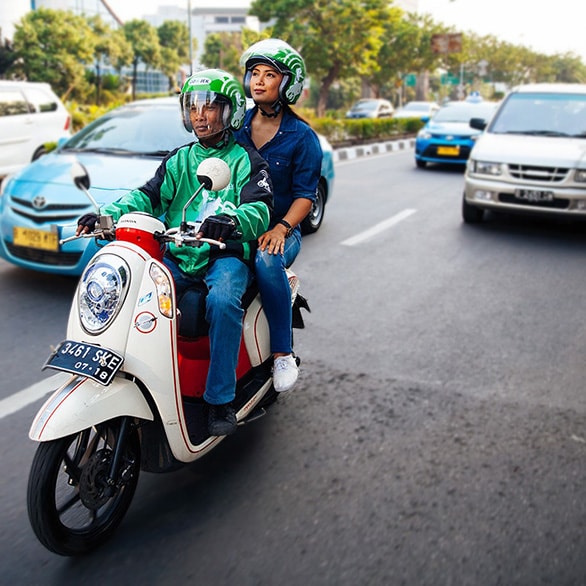 27 September 2016, India :
GO-JEK, Indonesia's largest start-up has acquired Benguluru-based home healthcare services startup Pianta for an undisclosed amount. The acquisition will help fast track the development of the company's logistics and transportation platforms to support its fast-growing Indonesia operations reported The Hindu Businessline.
GO-JEK is a socially-minded technology company that aims to improve the welfare of workers in a variety of informal sector in Indonesia. It partners with about 200,000 motorcycle riders who are experienced and trusted in Indonesia, to provide various services, including transport and home delivery of food.
GO-JEK activity rests on three fundamental values: speed, innovation, and social impact. The drivers say that their income increased since joining as a partner, they also get health and accident compensation, and gain access to more customers through the app.
"Pianta's role will be very important to strengthen our technology excellence to bring the best services for customers. We believe this acquisition will advance our mission to become the largest on-demand application of choice for all Indonesians," said Nadiem Makarim, Founder and CEO of GO-JEK Indonesia.
Pianta is a marketplace for home healthcare services that helps discover and book appointments with healthcare providers who provide home visits for physiotherapy, nursing and lab sample collection. The startup had raised an undisclosed seed funding in May 2016 from Freecharge founders Kunal Shah and Sandeep Tandon.
GO-JEK operates in 10 major cities in Indonesia, including Jakarta, Bandung, Bali, Surabaya, Makassar, Yogyakarta, Medan, Semarang, Palembang and Balikpapan with development plans in other cities in the coming year. Source- The Hindu Businessline
Also read-
Comments
comments