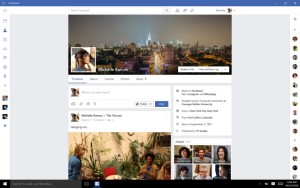 28 April 2016, USA :
Windows 10 users now have access to the universal applications for Facebook, Messenger and Instagram that were announced at Microsoft's Build 2016 conference last month.
Product manager Davis Fields introduced the three new apps in a Newsroom post, saying that Facebook and Messenger for Windows 10 will be available Thursday in the Windows Desktop App Store, and likewise for Instagram for Windows 10 Mobile in the Windows Phone Store.
The new Facebo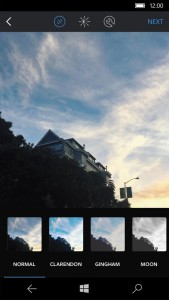 ok and Messenger apps should be available on desktop and tablet PCs later today, with the former replacing the current Windows 8 version. While you could just keep using Facebook's desktop website, the native Windows 10 apps support Live Tiles and Action Center notifications. The apps also have a slightly cleaner design than their Web counterparts, and can be pinned to the Windows task bar for faster access.
Fileds added, " We built the new Windows 10 Facebook app so that it's fast and easy to access your favorite features. Facebook is one click away from the Start Menu, and the app starts and loads your News Feed much faster than previous Facebook desktop applications. You can stay up-to-date with Facebook through desktop notifications, and you can pin a new Facebook Live Tile that shows you the latest updates from your friends, family and pages you follow. It's also easy to share photos to Facebook straight from your favorite apps or File Explorer."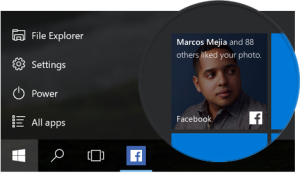 "We included the latest Facebook features in the new app, including Reactions, stickers in comments and a right-hand column that shows birthday and event reminders, trending topics and more. We built an in-app browser to make it easier for people to read and share multiple articles from their News Feed."
Windows 10 is getting exciting day-by-day with all the new updates.
Images : Windows 10 blog