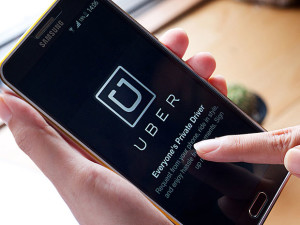 28 July 2016, India :
Online marketplace Snapdeal on Thursday launched an in-app integration with Uber that will enable Snapdeal customers directly book a cab.
Tony Navin, Senior Vice President Partnerships and Strategic Initiatives, Snapdeal said, "We are committed to building the country's most reliable and friction-less digital ecosystem, that caters to the entire range of India's consumption needs. Our unique partnership with Uber, a global leader in smart mobility, is an important step in that direction."
Snapdeal recently announced the launch of a range of services on its platform, allowing customers to book flights, order food and even pay bills directly through its app. Today, by integrating the Uber API, Snapdeal is giving its customers a holistic experience of booking Uber Cabs.
Mahesh Bhalla, Head of Business, Uber India, said, "This partnership with Snapdeal is the first completely native Uber API integration in India and we are excited about this, as we share the same sentiment of building an ecosystem where we work together with other technology companies in order to give customers a hassle-free, end-to-end experience."
Uber booking service is currently available on Android version 4.0 (and higher), and Snapdeal will roll out the service for other platforms also soon.