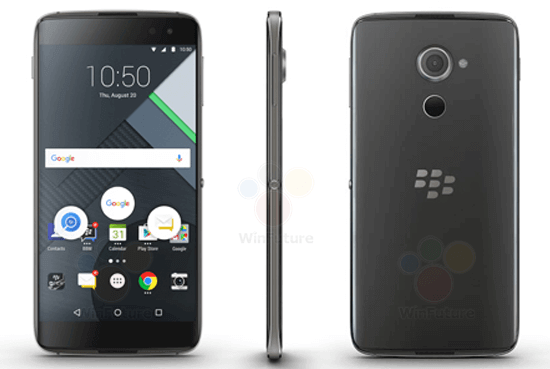 28 September 2016, India :
BlackBerry is coming up with a upgraded version of DTEK50! According to the pictures, the device DTEK60, will come along with the display edges slightly rounded and the upper and lower ends respectively on the users looking speakers feature.
Since the Android buttons are shown on the screen itself, the design of Alcatel smartphones can again exploit, so it should not matter which way round you hold the device. There's a finger touch sensor to unlock the phone on the backside of the phone as well.
Specs:
5.5″ diagonal, 534 PPI, 2560 x 1440 Quad HD resolution
All-touch screen
Qualcomm Snapdragon 820 64-bit Quad-Core (MSM8996 with 64 bit Quad-Core 2+2 Kryo
2.15GHz / 1.6GHz), Adreno 530, 624MHz GPU
4 GB RAM, 32 GB Flash
USB Type-C
3000 mAh 4.4V non-removable Lithium-Ion battery QC3.0 Enabled
21-megapixel autofocus camera
8-megapixel Fixed-Focus
Fingerprint sensor (DTEK60)
Convenience key
Red LED indicator
I'm much more interested to see how the DTEK60 fares, the specs seem perfect, and the phone looks nice enough! Just hoping BB would be smart enough not to put gigantic price tag on this one! Source- Winfuture
Also read-
Comments
comments