Startups, as we know, needs to hustle and sustain themselves with the limited money they have for a longer period of time. We often see some startups run out of money and crash while some smart ones realise that it is not possible to raise money like before and thus try to sustain as long as possible with the existing funds they have.
With this in mind, as a part of start-up education initiatives, Jaarvis Accelerator in collaboration wih Taxmantra hosted Startup Hustle in Calcutta at the Nasscom Startup Warehouse. The event consisted of knowledge session on Bootstrapped Business Plan and Hacking the due diligence process for startups on 24th September 2016, which we felt was the need of the hour today for all existing as well as upcoming entrepreneurs in Calcutta. The event was also followed by a startup pitch sesion wherein the startups got a chance to pitch their business plan to get selected for the Jaarvis Accelerator program and investment.
Knowledge Session
The first session on building a business plan was conducted by Anil Chhikara (Principal, Jaarvis Accelerator) who brings with him immense entrepreneurial experience working with his own and multiple startups prior to joining JA.
It was one of a kind, hands-on bootstrapped business plan building experience for young entrepreneurs which gave them an insight on how to control the cash inflow and outflow from an enterprise perspective and sustain on funds they have for a longer period of time. The second session was conducted by Alok Patnia (CEO Taxmantra), on the due diligence for startups, where they are stuck and how to overcome those.
Related Read: How Accounting Will Impact The Growth Of Your Startup !
These sessions gave the inquisitive entrepreneurs at the event, a lucid idea on how much money to ask from VCs or investors, in order to utilize the same in an efficient manner.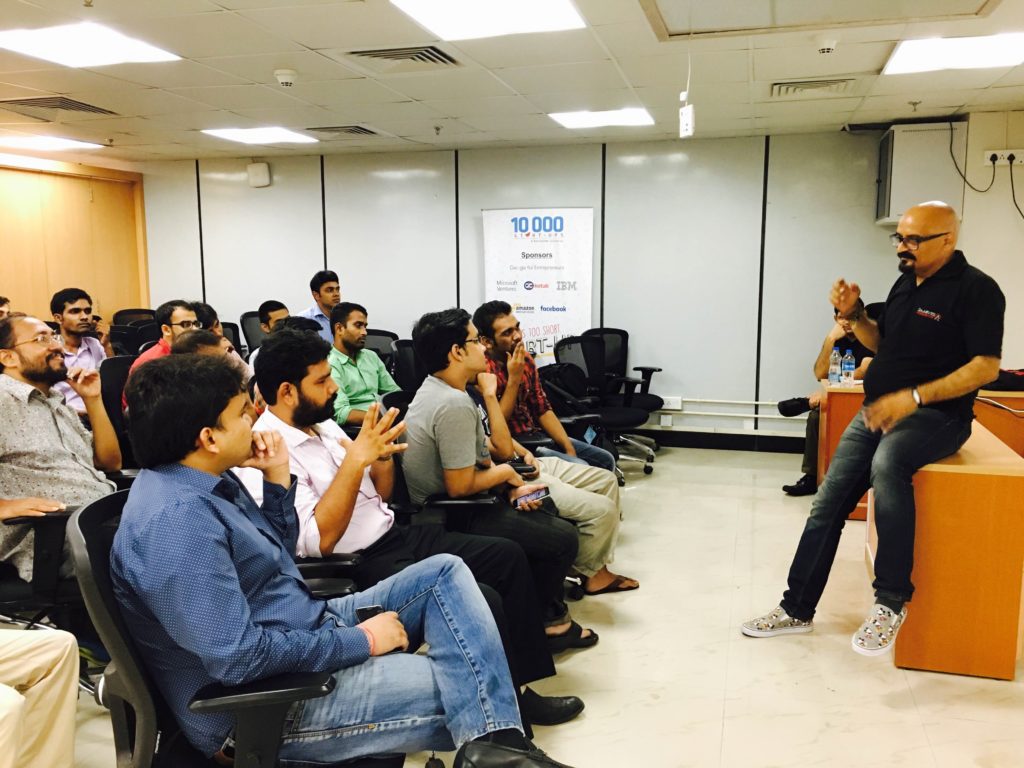 Pitch Session
The event witnessed around 10 pitches out of which Jaarvis Accelerator has shortlisted one for further discussions on incubation. Few of the pitches were by Photophilic, Uberanalytix, Alladin.Com, Recritic etc.
The event was recorded live along with candid interview on the startup ecosystem in Calcutta, glimpses of which can be found on JA's Facebook Page.
About The Author:
Sayantan Dasgupta is the Corporate Communication Manager for Jaarvis Accelerator.