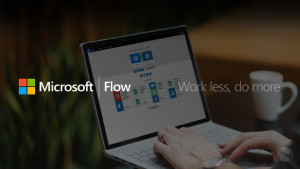 29 April 2016, USA :
Microsoft is preparing to launch a new tool, which it says "makes it easy to mash-up two or more different services". Microsoft Flow is described by the company as "a service for automating workflow across the growing number of apps and SaaS services that business users rely on".
Flow is similar in concept to IFTTT ('If This Then That'), which allows users to create 'recipes' to automate tasks triggered by predefined events, changes or actions on web services. For example, you could set up a recipe that automatically sends you an email whenever a particular person posts something on Facebook.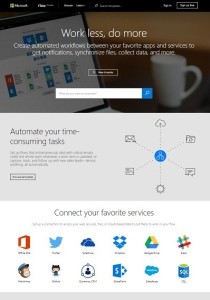 Flow connects all of your cloud services – including Slack, GitHub, Twitter, and Google Drive – together in new and novel ways.
Flow is based on a tool originally introduced alongside Microsoft PowerApps last November as a closed preview. But once it's officially announced, whenever that is, it'll be free and open to everyone, so maybe give it a shot. If nothing else, it's a great sign of Microsoft's continued willingness to work with outside companies.
Image : Microsoft