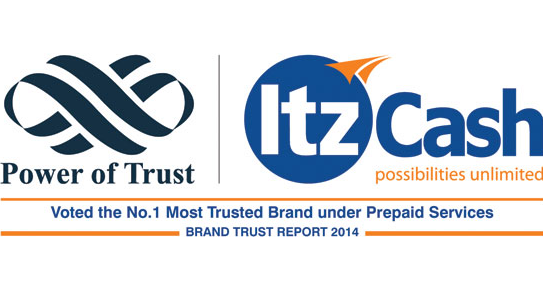 29 Jun. 16, MUMBAI: Country's Multi Service Payment Solutions ItzCash Card Ltd., today announced the appointment of Bhavik Vasa as 'Chief Growth Officer' and Ravi Singh as 'Chief Business Officer'. These appointments took place effective immediately post a series of strategic tie-up announcements, that was design designed to commit a strong foundation to foster growth across emerging business, a booming start-up ecosystem, evolving digital solutions and consumer trends.
Both Bhavik and Ravi will report to ItzCash Managing Director Mr. Naveen Surya.
The company's new core leadership team will continue to scale-up strategy via inputs of newer markets and business sectors. In keeping with the company's omni-product, omni-channel strategy it is well positioned to offer a new comprehensive portfolio of services leading the path to 'FinServ Convergence'.
Commenting about the recent development, Mr. Surya said- ''Both Bhavik and Ravi have excelled in their respective roles and been instrumental in building ItzCash into the industry leader we are today. We are confident that they will continue to deliver par excellence in their elevated roles and help shape the future of this company for many years to come."
The domain expertise and experience they bring on board is well sculpted for their new responsibilities and I wish them the very best in their individual endeavors," he further added.
Bhavik Vasa in his new role he will be responsible for building and executing a high-level growth driven strategy, cementing strategic partnerships, managing market dominance while delivering innovation for customer and channel partner base.
On the other hand, Ravi's new profile, he will further boost ItzCash's dominant presence more than 3000 Indian towns & cities and market leadership in Payments & Money Transfer business verticals.
ItzCash Card Ltd., is a part of the Essel Group and was established in 2006. The company initiated the concept of 'digital cash' to the Indian consumer and various business entities, heralding the beginning towards enabling a cashless transacting society. ItzCash continues to build on its innovation augmenting its product portfolio offering wide choice of payments and money transfer service having issued 110 million accounts till date. It constantly invests in upgrading technology towards creating world‐class omni-channel payments platforms for the emerging India. ItzCash has presence across consumer segments serving 35 million consumers annually and over 75,000 franchisees branded as "ItzCash World" across more than 3000 cities and towns. Its investors include Matrix Partners, Lightspeed Venture and Intel Capital.
Also Read: Paytm Will Deliver On Same Day In 20 Cities
Airbnb Seeks Funds Valuing It At $30 Billion
Comments
comments