29 Jun. 16, SAN FRANCISCO: It's pretty sure that by now, you might have come across a hoax message on your timeline which states that your Facebook photos will be made visible to public until they copy and paste the message onto your own page.
Such a message has been doing rounds on Facebook since yesterday as users are fearing their privacy. But don't fall for it!
[box type="shadow" align="aligncenter" class="" width=""]
What Was the Hoax Message?
The message was somewhat that was shared my Maximum users accusing Facebook that it has breached user's privacy and it read like this:
From Sunday 26 June 2016 at 18:05 hour India, I don't give Facebook permission or permission to use my pictures, my information or my publications, both of the past as the future, mine Or the ones where I appear. By this statement, I give my notice to Facebook it is strictly forbidden to disclose, copy, distribute, give, sell my information, photos or take any other action against me on the basis of this profile and / or its contents. The content of this profile is private and confidential information. The violation of privacy can be punished by law (UCC 1-308-1 1 308-103 and the Rome statute).
Note: Facebook is now a public entity. All members must post a note like this. If you prefer, you can copy and paste this version.
If you do not publish a statement at least once, you've given the tacit agreement allowing the use of your photos, as well as the information contained in the updates of state of profile.
Do not share. You have to copy and paste.[/box]
Facebook responded to the hoax status on Wednesday, saying: "You may have seen a post telling you to copy and paste a notice to retain control over things you share on Facebook. Don't believe it. You own your content and can control how it is shared through your privacy settings."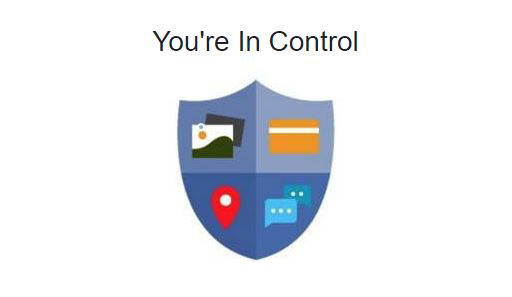 Facebook has several complex security controls, checks and balances rather than asking users to copy and paste any important message. Facebook has a data policy that governs on the procedure of information being shared and that users get an option to select which information they want to keep public or private. Only users has the option turn their posts, photos and so on from private to public or vice-versa.
Image: NBC
Also Read: Facebook to Educate Employees on Managing Political Bias
Facebook Pays Celebs And News Publishers With More Than $50 Million For Live Video Streaming
Comments
comments