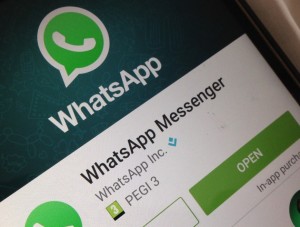 June 29, 2016: A petition seeking a ban on instant messaging platforms that have end-to-end encryption has been dismissed by the Supreme Court.
A bench said that the petitioner could approach the government or any telecom tribunal.
The petitioner had sought a ban on apps like WhatsApp and Hike, stating that the messaging platform's end-to-end encryption could pose a national security threat.
The petition was filed by Haryana-based right-to-information (RTI) activist Sudhir Yadav.
"Even if WhatsApp was asked to break through an individual's message to hand over the data to the government, it too would fail as it does not have the decryption keys either," the petitioner said.
Also read: WhatsApp Is Now Serving Over 100 Million Calls Per Day