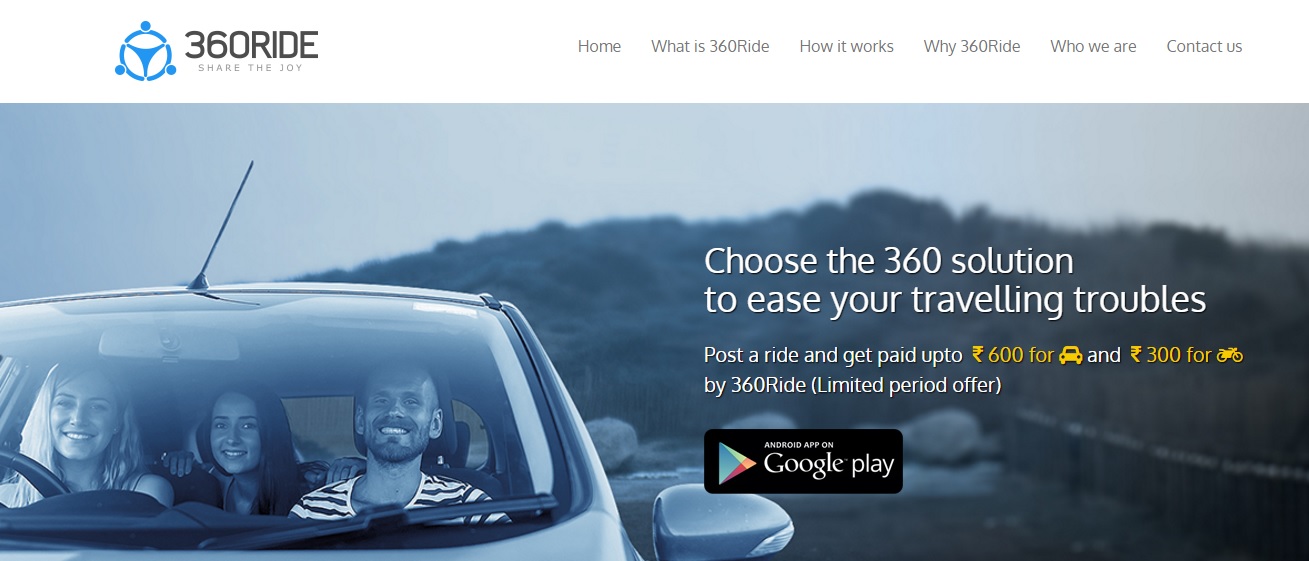 5 January, 2015, Bangalore: 360Ride, a Bengaluru-based start-up that offers a P2P powered free ride sharing platform for commuters, has raised  one Cr in seed funding by a Delhi based Investor (HNI). Launched in 2015, 360Ride aims to create a strong pool of like-minded verified commuters by becoming an alternative mode of urban transportation.
The start-up is planning to use the fund to expand its marketing and promotional campaign and create awareness about 360Ride to solve the major problem of demand and supply in ride sharing segment.
Speaking on the occasion, Lokesh Bevara, CEO & Founder of 360Ride said "We are very happy to be backed by an investor who understands the industry really well and whose interest are aligned with ours. We are bound with the vision of providing an easy ride sharing platform that can offer a low cost, P2P powered transportation systems and provide a convenient and hassle free commute for everyone".
Commenting on the investment in 360Ride, the Investor said "When Lokesh was pitching the idea we were thrilled with his vision of making ride sharing main stream transportation in India. We see a huge potential in this segment and are excited to be associated with 36Ride. We believe that 360Ride is going to change the way how ride sharing is done in India".
360Ride is launch in September, 2015 and the company is doing around 50 rides per day with a total of 3000 rides till date. The ride sharing can be done through 360Ride App available on Android. Till date, the app is having 11,000 downloads so far, and the company has 45 per cent  of its customer are repeated users.
Comments
comments