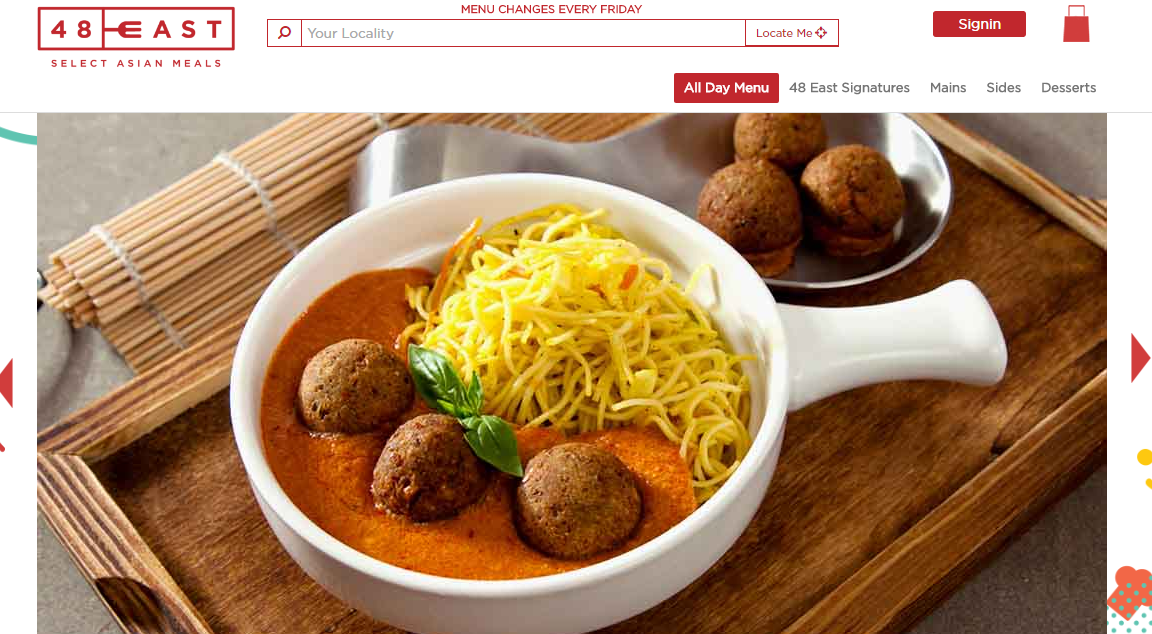 10 February 2017, India:
Bengaluru-based food startup 48East, which delivers fine Asian gourmet food, said it has raised $5,00,000 in Pre-Series A funding from Al Dhaheri family based in UAE.
48 East is about bringing the International Food Experience from 48 Different Countries of Asia with Authentic Asian Cuisines, Delivered at Your Doorstep within 45 Minutes.
Commenting on the company's growth plans, Joseph Cherian, founder & CEO, 48East said, "We are experiencing increasing demand and this new round of funding will enable us to set up more kitchens to expand our delivery area."
Investor, Saeed Sultan Rashed Al Dhaher said, "48East has demonstrated impressive growth within a short period of time. The company, with its dynamic ideas and experience rich team, has the potential to capture an increasing share in this category. I look forward to being a partner to them as they continue to provide exceptional culinary experiences to their customers."
Founded in August 2016 by Joseph Cherian and Nabhojit Ghosh, 48East has a highly accomplished founding team with over five decades of culinary expertise across QSR management, food manufacturing and curated gourmet food. With Joseph Cherian's rich experience in managing and scaling reputed F&B brands and Nabhojit Ghosh's diverse culinary stints across leading luxury hotels, the company has gained huge customer acceptance and experienced steady growth. 48East is currently the highest rated online food delivery restaurant on Zomato in Bangalore.