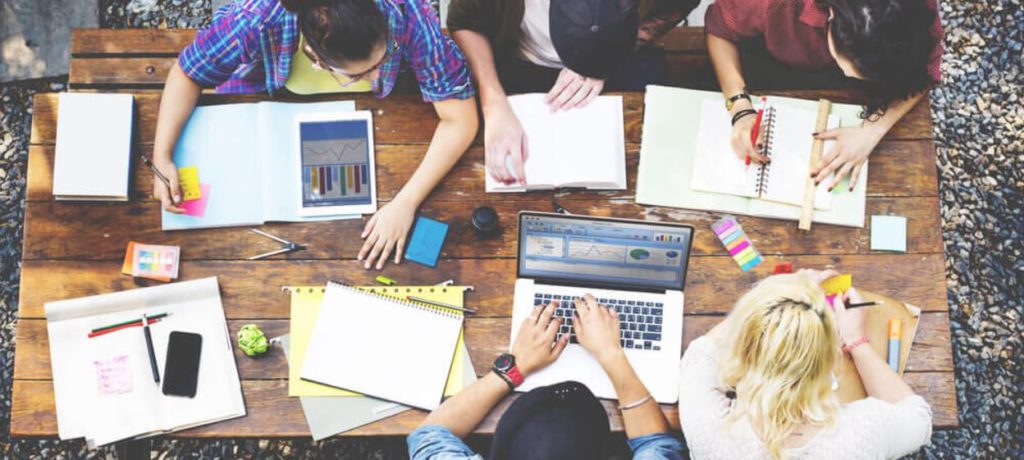 After completion of three successful batches with 16 companies, EDUGILD, an initiative of Maharashtra Institute of Technology (MIT), Pune paves way for the 4th batch of its accelerator programme.
The accelerator will create a customized ecosystem to scale up five edtech startups from September 2017. The selected startups will be a part of an intensive 4-6 months of EDUGILD's business acceleration program designed by global experts and have an extended 12-18 months of relationship.
EDUGILD will offer an access to co-working space, product life cycle management support, organization development inputs, business landscape, investor relations, UI/UX maturity, PR strategy and global scale-up opportunities to the five edtech startups.
The startups for the fourth batch were selected from an application long tail of 250+ companies. The startups of the fourth batch are – Edvantics from Hyderabad, KnowHassles from Mumbai, Musein from Bengaluru, Vidya Robotics from Pune|Aurangabad and TrisLabs from Bengaluru.
All these edtech startups are aligned to EDUGILD's thought (Vision) of "Revenue first and Funding Later". The fourth batch will go through a diagnostic boot camp on 8th and 9th Sept in Pune. Subject matter experts in relevant domains will work 1:1 with the companies to figure out their needs and action plans.
Also Read: Pillars of Support of The Pune Startup Ecosystem
With the launch of the 4th batch, EDUGILD now has a bouquet of 21 edtech startups of which 6 are from overseas and the rest from India. EDUGILD's program spans across multi-disciplinary engagements, customized for each startup.
Here is a small brief about startups in the current batch.
Edvantics (Hyderabad)
Founded by ISB Alumni and Ex Microsoft employees, Edvantics is creating an ecosystem of products and services, to help educational institutes and students across K-12 and Higher Education to realize their maximum potential and succeed.
HEDNext is the initial flagship offering from Edvantics geared for institutes to manage quality and improve faculty productivity. The platform brings together institutes, students, campus recruiters and skill providers to benefit from AI based recommendations in selecting right jobs, candidates, courses and careers.
KnowHassles (Mumbai)
Founded by a problem solver and serial entrepreneur KnowHassles EdApt intends to provide accurate solutions to international students' everlasting problems related to settlement in a foreign land in the form of concise mobile app.
Mobile app displays perfect combination of vital information about necessary on arrival processes, social networking based value added services, student specific product marketing & e-commerce shopping experience.
Musein (Bengaluru)
Founded by an IIM Kozhikode and IIT Madras alum, ex KPMG professional, Musein is a learning and mentorship community for people interested in creative areas like Film, TV, performing arts, design etc with access to
Online Courses: Rich quality courses developed by experts in respective creative fields ranging from basic to advanced level
Mentorship: Mentors with prior experience to provide necessary support and guidance through consultation sessions, and full-fledged mentorship programs
Vidya Robotics (Pune | Aurangabad)
Vidya Robotics is a consumer electronics company which is developing a host of educational robots for children's edutainment. Their products aim at enhancing STEM skills in young minds above 8 years and making learning a fun activity for them.
Using principles of Robotics, AI & IOT, our Robots and kits help children receive an early exposure to technology, coding and electronic hardware.
TrisLabs (Bengaluru)
The founders being BITS Pilani alumni and ex Avaya, TrisLabs is the first collaborative online learning platform that unifies practical and theoretical learning by providing "on the go" virtual labs, helping students, teachers, universities and Industry.
Their story is about making higher education a fascinating process – Transformation from burning a costly Electronic hardware to simulating over the internet, from environment dependent system to platform agnostic simulating environment.
Also Read: 5 Startups From Pink City, Jaipur Making Mark On Education Sector
Image Source: psacorp.com