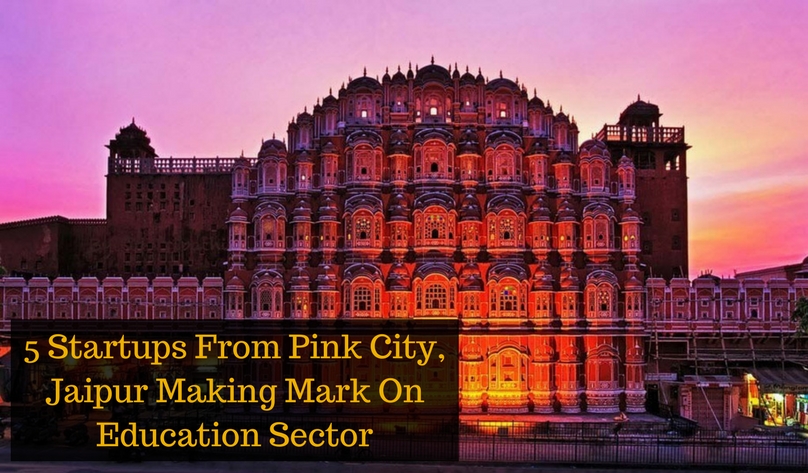 Leaving the convention of starting startups from metros and big cities, the new air in the market talks about starting start-ups from the other non tier 1 cities.  Bengaluru followed by Delhi and Mumbai are known as the start-up hubs of India. But even starting a startup in the metros in no cakewalk, because of massive HR costs, rend and admin overheads and a sheer number of competition.  Henceforth the small cities like the Jaipur are emerging as the new hub of entrepreneurial talent and start-ups.  The newbies along with the mature start-up ventures look at the pink city for embarking their successful startups.
Due to a large number of educational institute & awareness among masses, various startups from the education sector have efficiently founded a strong base in Jaipur. Institutions like CIIE backed, startup OASIS and RVCF have also helped in accelerating the growth, Combined with fast-growing education sector and Jaipur's startup ecosystem these startups are making an impact globally. Following are the few startups from the pink city Jaipur which have brought a pleasant change in the rigid education sector:
QRIYO: An hour for a better you

Qriyo provides avenues for personal growth and development, by delivering a wide range of courses at home.  Founded in 2015, by two IIT Bombay Alumnus Mudit Jain & Rishabh Jain, Qriyo offers 300+ courses in academics, co-curricular, hobby classes and Yoga & general fitness categories.
The underlying idea behind QRIYO is to provide semi-customised courses at the residence of the learners by employing the trained instructors or Qriyo Gurus. If we view from the society's interest, the start-up solves twin objective of generating employment and giving an opportunity to people at a large to develop the skill of their interest. Qriyo aims to make learning at home convenient and affordable. It employs freelance teachers and provides the learning at the doorstep of the recipient.
"A year ago, I was searching for suitable yoga classes at my doorstep. Even after going through numerous aggregators, canceled appointments, endless phone numbers, I couldn't find a perfect match as per my requirements. Not only it killed my time and motivation, it also didn't solve the purpose. Only someone with high patience and motivation could spend their time searching for home based classes from the various website of aggregators", says the founder Mudit Jain.This is how the idea of QRIYO arose.
Qriyo currently operates in Jaipur, Jodhpur, Udaipur & Ahmedabad. Qriyo has dedicated apps for it's 6000+ registered Gurus and 2000+ Customers. Through the app Home Tutors & Customers can Apply,  Book and manage their courses and bookings. Qriyo also becomes first startup from Rajasthan to raise a foreign investment at the seed stage, when it raised investment from UAE-headquartered firm Idein Ventures, and is on its path to expand globally starting with UAE.
CultureAlley-Language Learning Revolutionized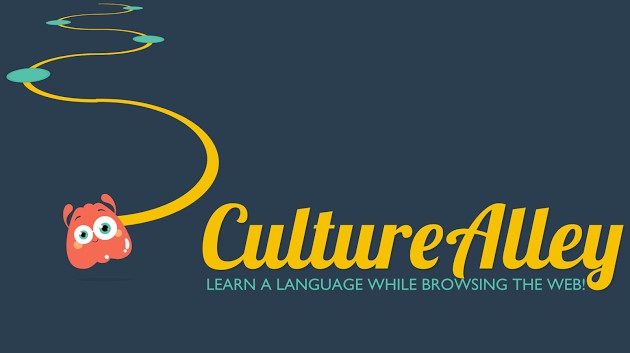 CultureAlley provides lessons for English, Spanish, Mandarin, Hindi and Punjabi. For English, the platform provides an app called Hello English, which it claims helps learn read, write and speak the language and pick up vocabulary. The app itself is available in 12 vernacular languages to learn English from, namely Hindi, Urdu, Bangladeshi Bengali, Bengali, Tamil, Kannada, Telugu, Marathi, Malayalam, Punjabi, Gujarati and Oriya.
The Husband – Wife duo of Nishant Patni and Pranshu Bhandari brought the website CultureAlley into existence for those struggling to learn languages. "One billion people across the world try to learn a foreign language every year out of which about 60 percent are learning English," says the founder Pranshu. The founders say that learning a new language is no cakewalk. CultureAlley aims to make the process of adding more languages in your cart more easy and interesting through its different methodology designed with robust research.
The Hello English app of CultureAlley is based on a free English course designed exclusively to learn the English language. In a short span of time, it has 20 Million downloads all over the world. They raised a $6.15 million in a series A round of funding from Tiger Global Management and participation from 500 Startups and KAE Capital,
Also Read: Online Education And Digital Assessment For A Secure and Credible Future !
MYLY-Connect, Engage, Learn
The receiver of the Digital Traiblazer Award from Smt. Vasundhara Raje, honourable chief minister of Rajasthan, Myly focuses on providing a learning platform to students and help them connect with various educators and parents. Myly provides co-branded solutions for an individual institute on the mobile app. Myly aims at ensuring that all the things are done faster and in a hassle free manner without the need of paperwork and maintaining records.The company bridges the digital gap between the parents and institutions by bringing convenience in exchanging information, communicating and transacting in a secure environment.
Founded by Madhup Bansal and Gaurav Mundra in the year 2014, with a vision to become the market leader in cloud-based technology platform for institution management communication and transaction, myly provides a safe and secure online environment for managing data of institutions.
The company claims to have 30,000 students and 120 schools currently on board and aims to reach 1,000 schools by the end of the current financial year. They received a seed round of funds in Jan, 2015.
SRJNA – Learning by doing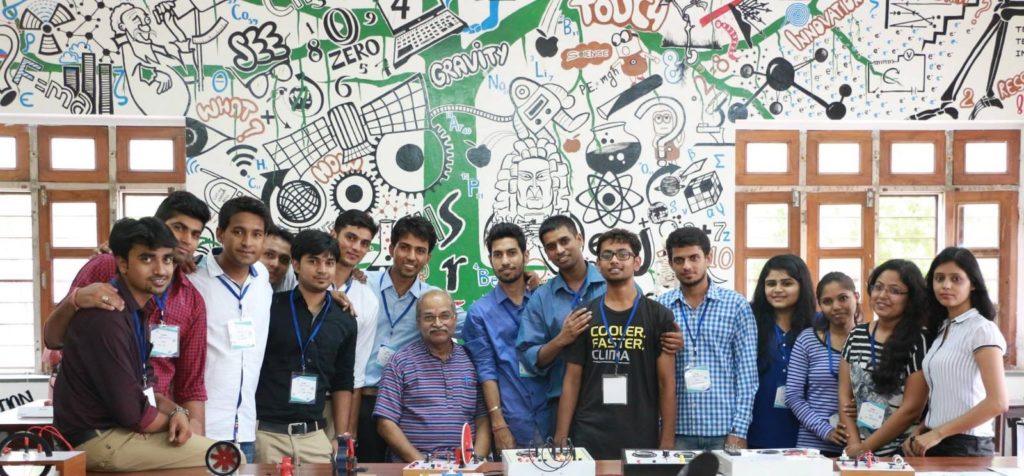 Srjna is an after school programs which aim at making science and maths learning interesting to study and easier. The expose affiliated schools towards science in everyday life and various competitions at national and international challenges. Schools can subscribe to their customized lab program that also includes unique teachers training and support mechanism.
Founded in 2014 by 4 alumni of IIT's, Sharad Bansal, Om Prakash, Kapil Arya and Vivek Pathak, selected among top 20 startups mentored by CIIE-IIMA and UC-Berkely at a Pune-based program, SRJNA, a brand of Elation Edtech Pvt. Ltd. Intending to bring a revolution in the Indian education system.According to their site, SRJNA believe in "True learning comes when it's being experienced"
Srjna lab is equipping school with Science/ Math labs, with 200+ curriculums feasible, economical, innovative and portable subject-learning models for schools so as to ensure that students from Classes I to X retain their creativity. The models are based on an experiential learning approach. They have empowered more than 25000 students, 500 teachers and 80 schools in the areas of Delhi NCR, Rajasthan, Punjab, and Haryana & Gujarat.
Also Read: The Impact Of Locally Curated Content By The Learning Platforms On The Indian Education System !
Curious COBO -Think, Create, Innovate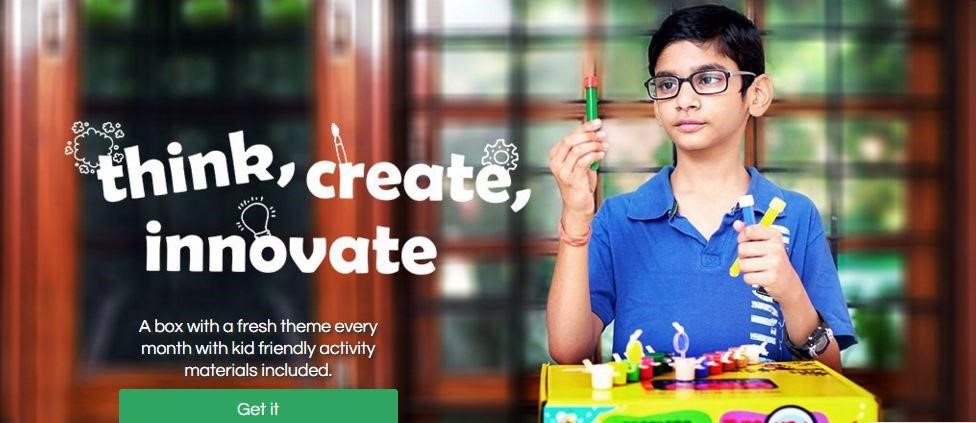 Brought into existence by Prateek Jain and Sonali Jain in the year 2015 with the aim of bringing innovation in kids learning and education, It's an established scientific fact that 90% of brain development happens by the age of 5 when a child is exposed to hands-on learning.
Curious cobo is an age-specific learning activity box for kids that come loaded with fun activities and games. Each box from Cobo is filled with hands-on learning activities which leads to the development of the brain.
Curious cobo is divided into two age groups covering kids of 3-5 and 5-8 age groups. Curious Cobo is an outcome of experts for early childhood days. Parents have the option to subscribe for a combo set of skills or a single skill based game. The start-up promotes family time as parents and kids make the projects together building memories to be cherished forever. The underlying idea behind curious cobo is making study interesting and fun and developing teaching methodologies to promote learning with fun.
Haven't you enrolled for any of the above courses by these young startups yet? If you are looking for better opportunity, trust me, there isn't any such opportunity coming. Not at least for the coming decade.
Go, Run.
(Disclaimer: This is a guest post submitted on Techstory by the mentioned authors. All the contents and images in the article have been provided to Techstory by the authors of the article. Techstory is not responsible or liable for any content in this article.)
Feature Image Source: wiwigo
About the Author: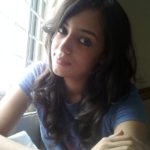 This article is contributed by Fatima Bohra, working at a global Venture Capital firm Idein Ventures which has invested in multiple hybrid E-commerce companies.
She is an analyst by day and a reader by night. Tech & Startup enthusiast by mind and an amateur chef by heart.
Comments
comments