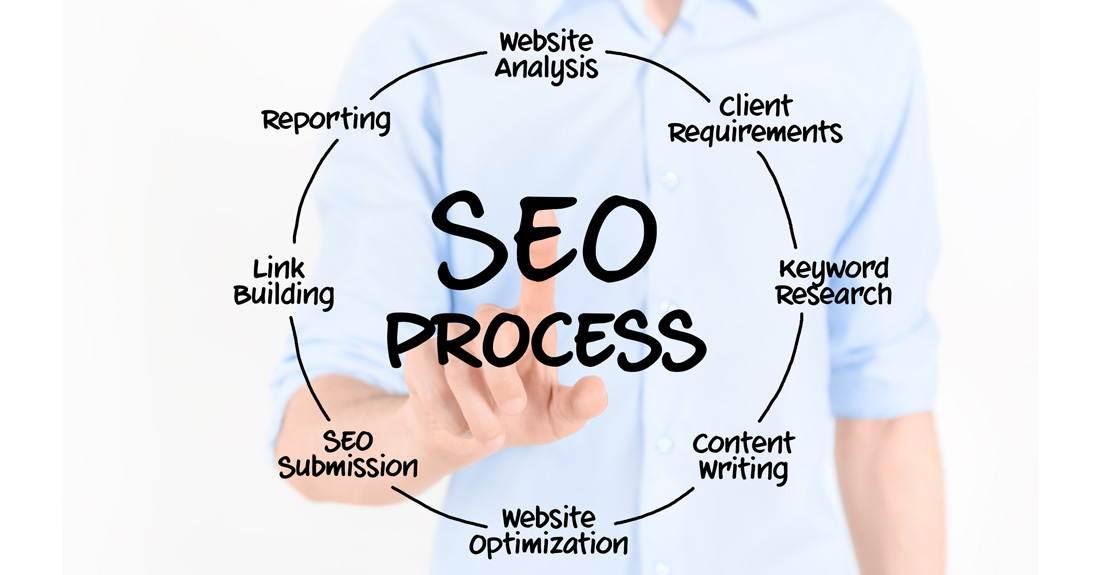 Businesses, in this digital era, have become highly competitive. Marketing departments
within the company and other outside agencies are trying everything under the sun to get more traffic, leads, and customers. But with such a huge internet presence, it is quite
challenging to stand out amongst similar players in the market.
Many think that Search Engine Optimization (SEO) strategies will help them improve their
website's searchability and visibility, which is certainly true, but there are other benefits too that it offers which are generally overlooked. These 9 reasons offer clarity over why you should invest in SEO to take your business to the next level.
1. Organic Search Serves as the Primary Source of Website Traffic
A website's performance hugely depends on organic search. It is also a critical component of the buyer funnel which finally leads users to a conversion or engagement. Among all search engines, Google owns a significant portion and a majority of the people who have access to the internet is visiting Google at least once a day to get information.
That doesn't mean that competitors like Yahoo, Bing, Yandex, DuckDuckGo, and others
don't contribute to a brand's visibility — they surely do — only that Google owns around 75% of the overall search market. And this is why it's important to follow its algorithms and guidelines to stay on the top of search results.
If you optimize the keywords in your content describing your product or services, and it is compelling enough to answer what your customers are looking for, then the search engine will rank you on the top and this would increase the chances of people visiting your website.
2. SEO Builds Credibility
SEO helps in establishing a strong foundation for a modern website with an intuitive and
effective user experience that is easily discoverable in search. Showing up in the top results is a vote of confidence that your website has received both from the search engine and from the audience you are targeting, and you certainly don't want to let them down.
Credibility grows over time as a result of many optimization factors including:
Relevant and optimized content
Quality backlinks
Positive visitor response
Machine-learning signals
It takes patience, efforts, time, and commitment to make the brand as an authority, and if
you're doing the SEO right, you are well on your way to build the trust your customers have been looking for when making a purchasing decision. But remember, along with SEO, equally important is offering a valuable product or service that allows customers to trust a brand. You should also make sure your content is not just SEO-optimized but represents the value of your product. A professional SEO content writing services team can help you do that.
3. SEO Helps in Better User Experience
All businesses who invest in SEO look for only better rankings and maximum visibility. Few understand that optimal user experience plays a big role in converting that visibility into an
action.
Google already has developed its algorithms to interpret a favorable or unfavorable
user experience, and it considers positive user experience a pivotal element to a website's success. So, if your website is developed to rank high, you have to consider UX as a factor and which in turn helps you keep your visitors engaged on your website pages.
A recent example of how important user experience is how Google is transforming itself to become more of an answer engine displaying the sought-after data right on the SERPs
(search engine results pages) for users. The purpose is to offer users the information they are looking for in a lesser number of clicks, easily.
Quality SEO delivers a positive user experience, helping in a brand's favor.
4. SEO Drives the Buying Cycle
Almost everyone today does research online before buying a product or service. That's one of the biggest advantages to you as a business providing those products and services. Using SEO strategies, you can show your messages about good deals, new products/services, and be visible to the audience exactly when they are ready to make a purchase.
When a person is starting the journey, searches and queries he will have may be broader in nature, but as he gets closer to the purchase, the searches and questions become more specific. Knowing which questions people are asking, and finding keywords to match those queries, can help map those keywords to content on your site that answers those queries.
5. SEO is Relatively Cheaper than Other Marketing Methods
No denying, it costs money, but it is relatively cheap than other paid marketing options, and the payoff is quite good in terms of a brand's benefit and bottom line. It would be no wrong to say that this isn't a marketing cost, but a true business investment.
Right SEO implementation complying with the current search engine algorithms will hold water for years to come. It can have a noticeable impact within the first year of action being taken, and many of those actions will have an impact that lasts more than several years.
And the more SEO time, effort, and budget that is committed to it, the better and longer a website stands to be a worthy contender in its market.
6. It is Quantifiable
You can measure almost anything with proper tracking and analytics set up for your website. Companies necessarily want to know and understand where they were yesterday and where they are today in terms of ranking and overall website performance, especially when they have a team or agency that is being paid to execute it.
The metric can be chosen – SERP rankings, website traffic, number of leads or conversions, and then monitored regularly to track the goals. If you use an analytics tool like Google Analytics, you can see the results on both a global and more granular scale.
7. Local SEO is Great for Increasing Reach, Engagement, Traffic and Conversions
With the growing mobile traffic, local search has become an essential part of small and mid-sized businesses' strategy. Local SEO aims at optimizing your website and other landing pages for particular vicinity, which allows people to find you easily, putting them one step closer to the CTA.
These optimizations focus on tactics to establish a feasible medium for a brand's messaging for specific towns, cities, regions, and states. More personalized the connection, more the chances of reaching them, more the leads and thereby more conversions. This involves including local citations and backlinks, local listings relevant to the location and industry your brand belongs to.
8. SEO Helps to Stay in the Game
When everyone in your industry is hiring SEO services from experts like SRV Media or has
an in-house team to help create and execute strategies, you have to have SEO in place to
win the game. If your business is not investing in it, it simply means you are letting the
competition defeat you. Staying online and higher ranking is imperative to your business.
9. High Return on Investment (ROI)
SEO is cost-effective and thus provides much better returns on investment as compared to other forms of marketing where you put in a huge budget and have no assurance of returns. Every new page or blog or video that you produce today will hold a lasting value for your brand in terms of web real estate, referral traffic, and domain credibility.
It's no secret in the online world that if you're not on Page 1, you're likely not in the game. Implementing strong SEO tactics on your website is always going to be beneficial to your brand and other marketing efforts.
(Disclaimer: This is a guest post submitted on Techstory by Vikram Kumar. All the contents and images in the article have been provided to Techstory by the author of the article. Techstory is not responsible or liable for any content in this article.)
About the Author: 
Mr. Vikram Kumar is the Co-founder, and Director of SRV Media and Easebuzz. SRV Media is a renowned digital marketing firm in India. Easebuzz is an online payment solution that mainly caters to the small and medium enterprises.
SRV media provides a one-stop solution to digital marketing requirements with services like search engine optimization, social media marketing, design & branding, mobile applications, website development, and more.