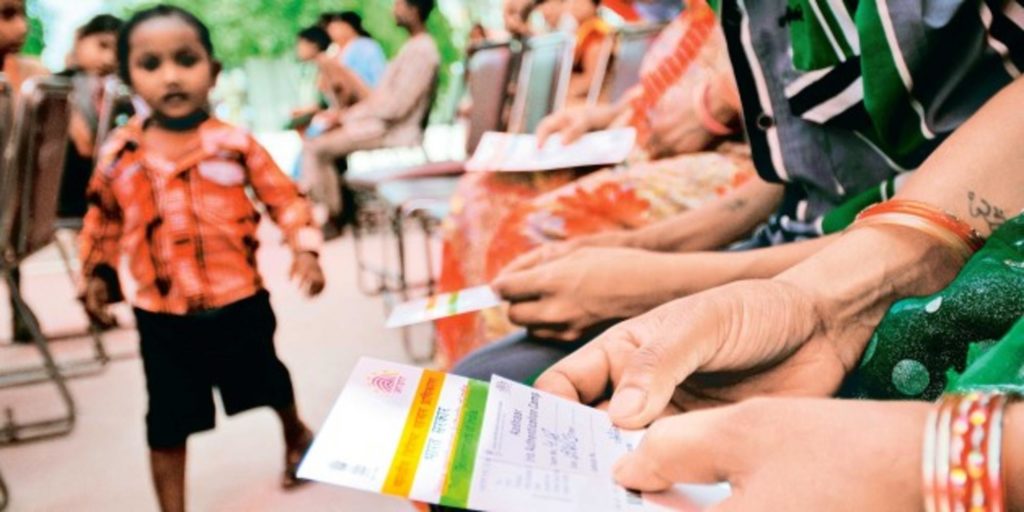 When Aadhaar, the dream project of NDA government was introduced, nobody knew that it will change the way how government services are delivered and will prove to be a bridge between the government and the citizens. This 12-digit unique identification number issued by the Government of India to every Indian resident has been transforming their life since then.
Since the day Nandan Nilekani launched Aadhaar (i.e. on April 2010), it has been through many changes and is being used in various ways to connect Indian government with its citizens, that too digitally. With present government's dedication to transform India into a digital economy, Aadhaar is being used in multiple ways.
Today, it's not just a proof or identification of citizenship, but also an important document used by the citizens for various purposes such as availing benefits of government services or schemes (such as LPG subsidy), access to government based apps for Indian citizens (such as BHIM), proof for getting other important government documents (such as a passport) and for other important things.
In future, Aadhaar card may be a mandatory document to get various tasks done in our life.
Here are some insights into how Aadhaar, along with technology, is transforming the lives of Indian Citizens digitally:
1. Universal Identification Proof
The government of India is planning to make Aadhaar card mandatory as an identification proof for every individual for following purposes:
Purchasing a New Vehicle: Yes! Aadhaar card will become mandatory to buy a new vehicle. The government of Andhra Pradesh has already made it mandatory to hold an Aadhaar card for purchasing a new vehicle or getting a driving license in the state.
Opening a Bank Account: This single document can be used by banks for identification, verification and KYC and can help you opening a bank account easily.
Getting a New SIM Card: The proposal for making Aadhaar card necessary for buying a new SIM card is being reviewed by the Indian government.
Marking Attendance of Government Employees: The present government has also proposed to connect Aadhaar card with the attendance record of all the government employees to eliminate fake attendance records.
2. Receiving Funds Under Various Government Schemes
Indian citizens can also receive funds under various government schemes as per their eligibility through Aadhaar card.
If you're a retired government official on pension, you can register your Aadhaar card number with the respective department and receive timely pension payments directly to your bank account.
You can also link your Aadhaar card with PF (provident fund) account for receiving PF amount directly to your account.
If someone wants to open an account for Jan Dhan Yojna, his/ her Aadhaar card is the only document accepted by the authority. This scheme offers considerable financial aid to citizens living in remote and rural areas of the country.
3. Linking Your Aadhaar Number with Bank Accounts
Linking your Aadhaar number with your bank accounts will enable you to receive the payments of following social welfare and other government based schemes directly to you Aadhaar linked bank account:
LPG cylinder subsidy amount
Subsidy for various basic commodities such as rice, sugar, kerosene, pulses and other products at subsidised prices.
Wages under MNREGA (Mahatma Gandhi National Rural Employment Guarantee) scheme.
Payments under Tribal Welfare schemes.
Scholarship money (for students) from the government if bank account is on the name of recipient students and is linked with their Aadhaar number.
You can go to your online banking account and update your Aadhaar number there to avail these benefits.
 4. Aadhaar Integration with Apps
On 30 December 2016, Prime Minister Narendra Modi launched BHIM (Bharat Interface for Money) – a new e-wallet app in support of his vision of making India a digital economy. BHIM makes it easier for mobile users to transact online.
You might be wondering what Aadhaar has to do with it, right?
Well, the app will be supporting Aadhaar-based payments, and that's what makes it different from other existing e-wallet apps in the market.
Initially, BHIM App only had the options to pay using mobile number, VPA (Virtual Payment Address), and IFSC+Account number. The second update of BHIM App came with Aadhaar payments.
Users can use anyone's Aadhaar number for making payments. All they need is a Android/ iOS supporting smartphone, internet connection and Aadhaar number of recipient. No mobile number or account number is needed.
The app already has 125 lakh registered users.
Then there is the Aadhaar Payment App! It is different from all other payment apps as it doesn't require a phone.
It is the easiest and cheapest method of payment and everyone can use this app with or without a phone. Yes that's true! Payer can pay without a phone through the Aadhaar Payment App. How?
The merchant or the person, to whom the payment needs to be done, should have a smartphone with the app or arrange the same, but the payer (or customer) doesn't require any phone. This app is specifically made for the retailers or merchants whose target audience is not so rich and can't afford to have smartphones.
The Aadhaar Payment App uses fingerprints of the payer for authentication and on the basis of that, money is paid from payer's Aadhaar linked account. Isn't it great?
 5. eKYC and E-Verification of Income Tax Return
Know Your Customer (better known as KYC), is a business process for verifying the identity of the clients. eKYC is taking the same process online so that clients can do away with manual paper submission and businesses can avoid manual paper checks, to speed up the process conveniently.
The UIDAI has introduced eKYC service for improving customer services. eKYC enables people with an Aadhaar number to let UIDAI disclose their personal information to those service providers who want to activate services instantly such as bank account, mobile connections, etc.
UIDAI's eKYC services enable customers to do electronic verification of their identity, resulting in a far less time-consuming KYC process while opening a trading/ bank account, getting a new mobile connection, or other services.
Once Income Tax Return (or ITR) is filed, it needs to be verified. Until recently, the applicants had to download the ITR-Verification form from e-filing portal to verify their ITR filed online, and then send its signed copy to Centralised Processing Centre in Bengaluru to confirm their ITR. However, now you can easily eliminate this step from the process of filing ITR, because the Income Tax Department is allowing applicants to verify their ITR online by using Aadhaar card.
To verify your ITR using Aadhaar card, first you need to link your Aadhaar card with PAN. On completing this step, you can verify the ITR through mobile number (which is registered on your Aadhaar).
In addition to the uses mentioned above, Aadhaar card is already being used for various services across the country, such as – property registration, marriage registration, applying for PAN card or scholarship, food subsidies distribution, MGNREGA wages payment, admission in school or colleges, and others.
With such major digital changes, Aadhaar will soon become a universal identification proof and citizens will not need to carry any other document when they're holding this useful card.
Also Read: How To Realise The Dream Of Cashless Economy In India?
(Disclaimer: This is a guest post submitted on Techstory by the mentioned authors. All the contents and images in the article have been provided to Techstory by the authors of the article. Techstory is not responsible or liable for any content in this article.)
Image Source: huffingtonpost.in
About The Author: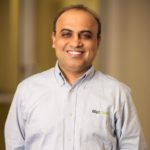 Rohit Arora, CEO and co-founder of Biz2Credit, is often quoted on small business lending by major news media, including the New York Times, Wall Street Journal, CNNMoney, and the Washington Post. He holds a Masters Degree from Columbia University and an Engineering Degree from India.
Under Rohit's leadership, Biz2Credit visualizes a growth of its customer base by about ten times in the next couple of years and is projected to go global soon.
Comments
comments