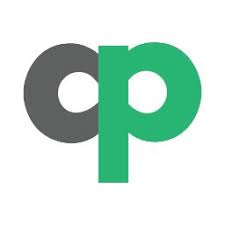 16 April 2018, India:
Fintech startup Affordplan has raised $10 million in Series B round of funding. The funding round was led by Lok Capital. Omidyar Network and existing investors Prime Venture Partners and Kalaari Capital also participated in the funding round.
The startup will use the fresh capital to meet the growing demand for its unique savings-based finance platform, and to advance the countrywide adoption of AffordPlan in various hospitals.
Tejbir Singh, CEO and cofounder AffordPlan said, "The Indian healthcare sector is evolving to a state where patients will have multiple options for accessing healthcare from the public and private insurance schemes, and other financial services initiatives. We have positioned AffordPlan at the intersection of finance, healthcare and technology to bring financial innovation to healthcare. We are well on our way to create the largest distribution network for financial services in healthcare in India."
Venky Natarajan, Co-founder and Partner of Lok Capital said, "For the longest period, we have been looking for suitable financial products in the healthcare spectrum to mitigate the risks of patients and their families getting trapped into the vicious cycle of debt trap rising out of unmanageable healthcare expenses. We believe that AffordPlan will help solve this problem through their range of products over the next few years."
Vani Kola, Managing Director of Kalaari Capital said, "In the absence of widespread adoption of health insurance by India's Next Billion consumers, there is an acute and unmet need for affordable and quality healthcare. AffordPlan's innovative savings product makes quality healthcare more affordable to everyday Indians."
According to reports, Affordplan is planning an expansion and is looking to hire more than 200 employees across India by the end of 2018. The startup has about 125 people as of now.
AffordPlan was founded by Tejbir Singh and Hemal Bhatt in December 2015. It provides tailored financial planning solutions that allow the people to plan, save & pay for their medical expenses beforehand.
(Image – AffordPlan)
Comments
comments