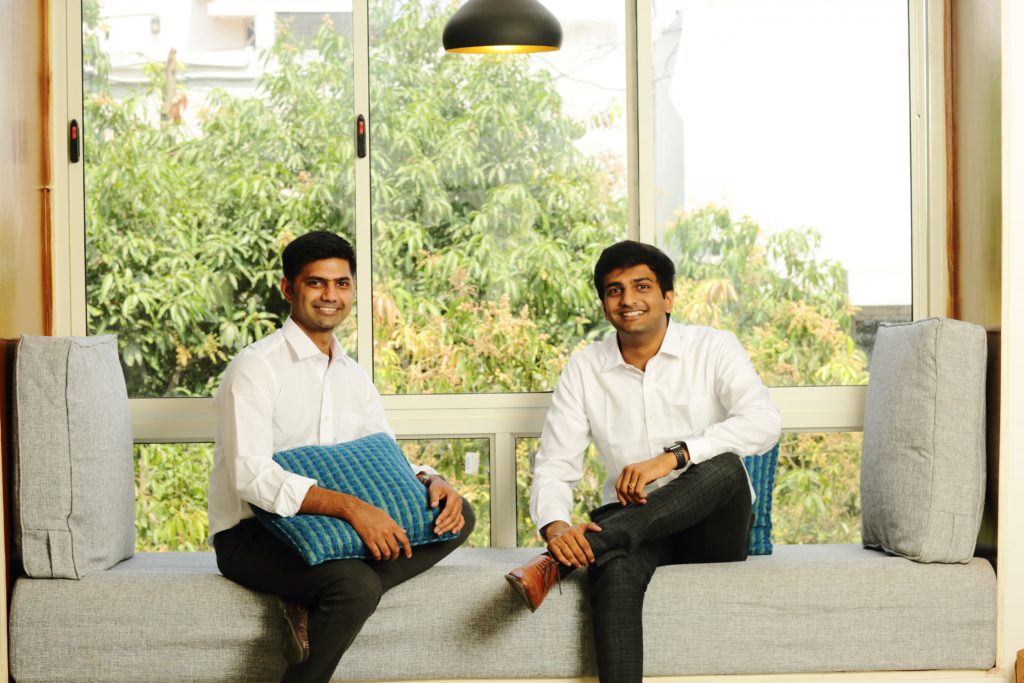 Bengaluru, April 16, 2018: Pando, a company that digitizes logistics operations for Fortune 500s, global blue-chips and logistics companies has raised $2 Million in seed funding led by Nexus Venture Partners with participation from Kashyap Deorah at Hypertrack, Girish Mathrubootham at Freshdesk, Nishant Rao at Sirion Labs (Ex-LinkedIn India MD), and P Balaji at Vodafone (Ex-Nokia, Sony Erickson India MD).
Pando was built on a simple observation — logistics is inherently networked, but the systems that manage it are not. In India alone, outsourced logistics rakes up USD 200 billion every year. Globally, this number is close to USD 10 Trillion.
While there has been a lot of digitization and investments in the supply (transporter) side of the ecosystem in the recent past, Pando solves a key problem of convergence, on the demand (shipper or enterprise) side of the ecosystem, which is a large, global white-space.
The Pando Enterprise Suite is one of the region's first enterprise-grade logistics management system, that is built to help enterprises of all sizes digitize, monitor and optimize their supply chain operations. It is intelligent, predictive, and scalable, and allows companies to control their fragmented, multi-tiered logistics ecosystems from a single screen. Pando serves some of the largest companies in the country, through its products.
Nitin Jayakrishnan, Founder & CEO, says, "This investment is a shot in the arm for the team to continue to reimagine logistics — from being a heavy, cumbersome cost-center, to being a robust, digital foundation to any business. We have seen encouraging adoption from Fortune 500s and global blue-chips. We will continue to focus on product and people, to ease and enable commerce through digital deliveries."
Sandeep Singhal, Co-founder & Managing Director, Nexus Venture Partners, adds, "Pando is enabling enterprises to turn their supply chain management function from a cost-center to a source of competitive differentiation by providing real time visibility and seamless digital links across the value chain. Pando's clients are so happy with the product that they're conducting workshops for each other to make the most of it. This kind of love from large marquee enterprise clients shows the team's domain understanding, and focus on customer success, and convinced us to partner with them in bringing about this transformation not just with Indian clients but also in global markets."
"At Philips Lighting, we have a complex, multi-channel GTM supply-chain. Pando gets our entire ecosystem of vendors, co-makers, drivers and customers to follow one standardised digital workflow, allowing us to control and optimize at every step. Pando covers our entire value chain, while being easy to use and scalable! We are very happy with the functionalities of the system and the support provided by the team!," says Tankeshwar Baishya, Senior Director – Supply Chain at Philips Lighting, one of Pando's clients.
Pando's team comes with deep experience in building and scaling products, and includes entrepreneurs, designers, and engineers who have built great products, and led global teams at Sandisk, Microsoft, SAP, Oracle, Think Design, Honeywell, Ernst & Young, Freshworks, Airbnb, Shadowfax and other great companies.
CTO Abhijeet Manohar holds over 50 global patents, and was earlier with Sandisk in Milpitas and Bangalore, as part of their Systems Architecture Group.
"With new-age companies using logistics to differentiate themselves, incumbent executives are looking to logistics as a strategic priority. Logistics is no longer viewed as a necessary-evil, but an opportunity to drive customer acquisition, retention and value. The digitization that Pando enables is at the foundation of this transformation," says Kashyap Deorah, Investor in Pando, and Founder of HyperTrack, a movement-tracking-as-a-service company.
Also Read: Cost And Value Is An Important Requirement For Logistics Sector