Agility Robotics Digit Robot is considered a competitor for Tesla's upcoming robot, Optimus. Agility Robotics, in conjunction with Boston Dynamics, has established itself as a pioneering force within the realm of industrial robotics, particularly following the unveiling of its cutting-edge bipedal robot, Digit, three years ago. Since then, the organization has been diligently enhancing Digit's capabilities, and as a result, it is now poised for widespread deployment, with a select group of enterprises set to incorporate the robot into their operations in the near future.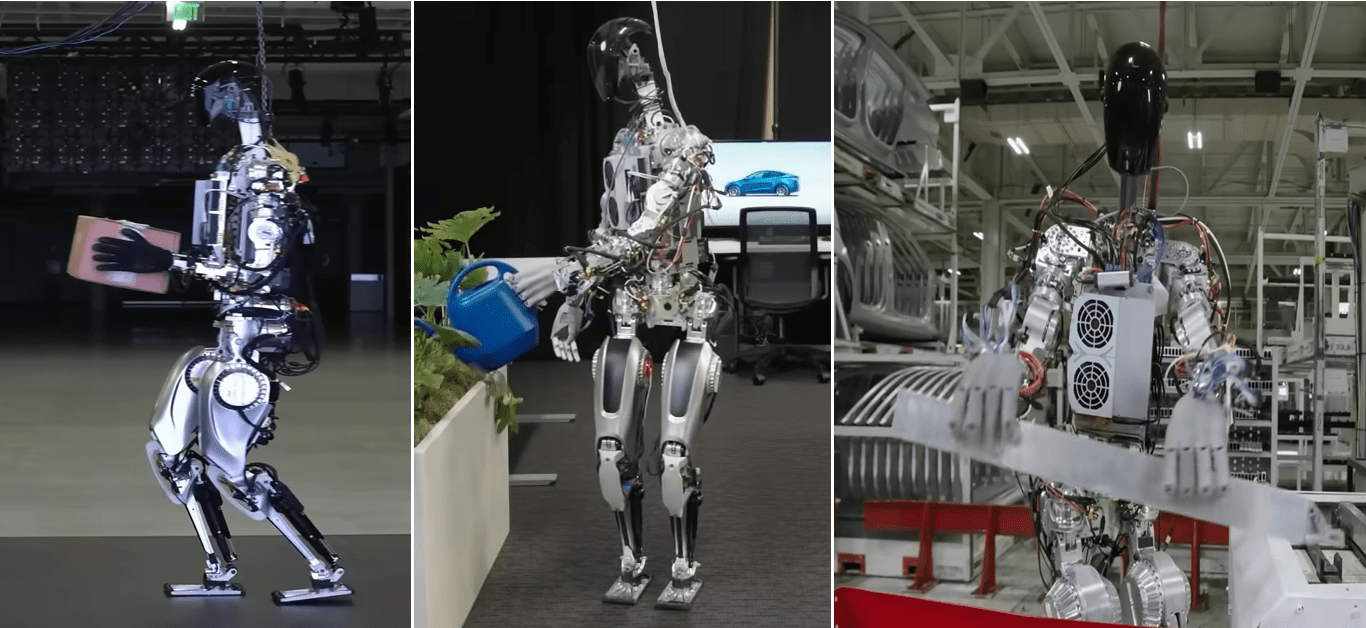 As showcased in the widely circulated videos featuring the Digit robot, its primary focus is on "logistics work," specifically in warehouse and distribution center settings, according to Agility Robotics. To demonstrate Digit's capabilities, the company employs a test that entails relocating a rack of empty bins to a nearby conveyor, as highlighted in footage shared by Twitter user Simon Kalouche. "Three years ago, we introduced the first commercially available bi-pedal robot with a human form factor made for work. Since then, we have seen enormous interest in Digit from multinational logistics companies and have worked closely with them to understand how they want to use Digit to improve warehouse and supply chain operations. We designed the next generation of Digit with those customer use cases in mind," said Damion Shelton, co-founder, and CEO of Agility Robotics.
The FIRST commercialized humanoid robot!! Congrats @agilityrobotics @JonathanWHurst pic.twitter.com/h4XlMH3p01

— Simon Kalouche (@simonkalouche) March 20, 2023
Features of Digit Robot
It is worth mentioning that the current rendition of Digit marks the second generation of the robot and represents a continuation of Agility Robotics' longstanding tradition of innovation. This latest model boasts a greater number of plastic "faring" components that safeguard sensitive electronics, a larger "head" equipped with LED "eyes" to aid in navigation, as well as a host of technical enhancements designed to improve the robot's overall mobility. Similar to Tesla Optimus, Digit employs an amalgamation of various sensors to maneuver its surroundings. However, it seems to incorporate a more extensive assortment of cameras, strategically placed on all sides of the robot. This visual information can be merged with accelerometer and gyroscopic data to ensure the robot remains upright and capable of reaching its intended destination.
According to Agility Robotics, Digit will be accessible to a limited number of businesses via the "Agility Partner Program," which will enable the company to test the robot in an authentic operational setting. As of now, Agility has not specified when Digit will be available for broader distribution. Agility and its Digit robot initiative aim to relieve humans of "robotic tasks," such as those found in warehouse settings. These responsibilities not only prove monotonous and repetitive but can also lead to worker injuries over time, resulting in high employee turnover rates for many companies in this sector.
Comments
comments