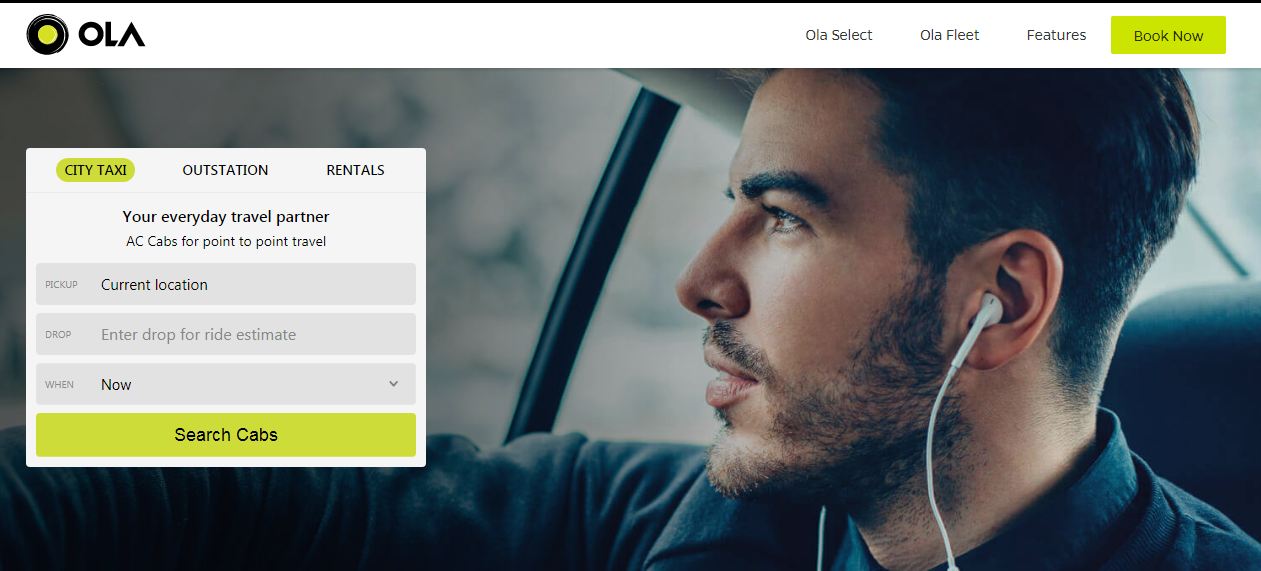 24 August 2017, India:
Airport Authority of India (AAI) has teamed up with Ola, one the leading ride-hailing platform in India to bring smart mobility service across country's busiest airports.
The partnership will enable Ola driver partners to park their vehicles at a designated area, bringing down the Estimated Time of Arrival (ETAs) to as low as 2 minutes. 'Ola Zones' will also serve as designated pickup and dropoff points, delivering enhanced boarding experience to hundreds of thousands of travelers frequenting these four airports.
Related read- Losses, Cases, Sexual Harassment: Can They Make Uber Story Great Again?
Saurabh Mishra, Director – Alliances at Ola, said, "India's aviation sector has demonstrated strong growth in the past few years, and the demand for air travel is still expanding. This growth has encouraged airport authorities to invest considerably in building stronger infrastructure and easier access to complimentary services. Mobility being one of the integral components of this experience, this partnership is sure to add convenience, accessibility and reliability to the lives of millions of passengers moving in and out of the city. This strategic alliance with Airport Authority of India, assures a hassle free mobility experience for millions of passengers in these four cities."
He added, "Ola's endeavor is to make travel more accessible and hassle free for its customers and our partnerships with key public transit points in the transportation space such as airports, railways, and metro authorities are a testament to that effect."
Netaji Subhas Chandra Bose International Airport, Kolkata, Chennai International Airport, Pune International Airport, and Chaudhary Charan Singh International Airport, Lucknow are the airports where the services will commence as these are few of the busiest airports in the nation, with over 45 lakh domestic and international travelers passing through every month.
Founded in Jan 2011 by IIT Bombay alumni Bhavish Aggarwal and Ankit Bhati, Ola (formerly Olacabs), is one of India's most popular mobile app for personal transportation.
Also read- Ace Cab-hailing Company Ola Raises Rs. 232 Crores from Existing Investors