The top ride-hailing company Uber operates in 79 countries, 562 cities across the globe! What started as an app to request premium black cars in a few metropolitan areas is now changing the logistical fabric of cities around the world.
But the company is in deep trouble for various reasons. Starting with the year 2016, Uber reportedly lost $2.2 billion in the first 9 months and another $800 million in Q3 of 2016. This wasn't it- It was like the "Calm before the Storm."
#DeleteUber movement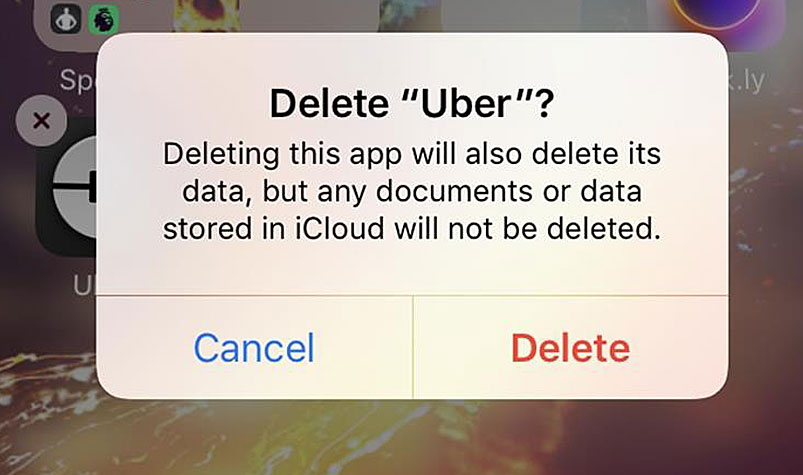 Uber CEO Travis Kalanick was on the advisory board for newly elected President Donald Trump. But things changed when Trump ordered Travel ban- The Tech world united and stood by their employees. Nearly 200,000 people chose to delete their Uber accounts when Uber tried to cash in during the Cab strike post the travel ban and surging the price hugely turned the tables against Uber resulting #DeleteUber. Somehow Uber fixed it by apologizing and managing things at the ground level. Kalanick quit the advisory board of Trump.
He sent out a memo saying, "Earlier today I spoke briefly with the President about the immigration executive order and its issues for our community. I also let him know that I would not be able to participate on his economic council. Joining the group was not meant to be an endorsement of the President or his agenda but unfortunately, it has been misinterpreted to be exactly that." (You can read the full letter here.)
Simultaneously, Uber started working on multiple things- Self-drive cars, Flying cars for instance. The company hired a top-notch NASA Expert Mark Moore for their ambitious project of flying cars. The guy has over 30 years of experience as Advanced Aircraft Engineer at NASA. Meanwhile, the company also rolled out Self-drive cars in Tempe, Az. Uber was trying to get back on the track.
Google's Waymo files a lawsuit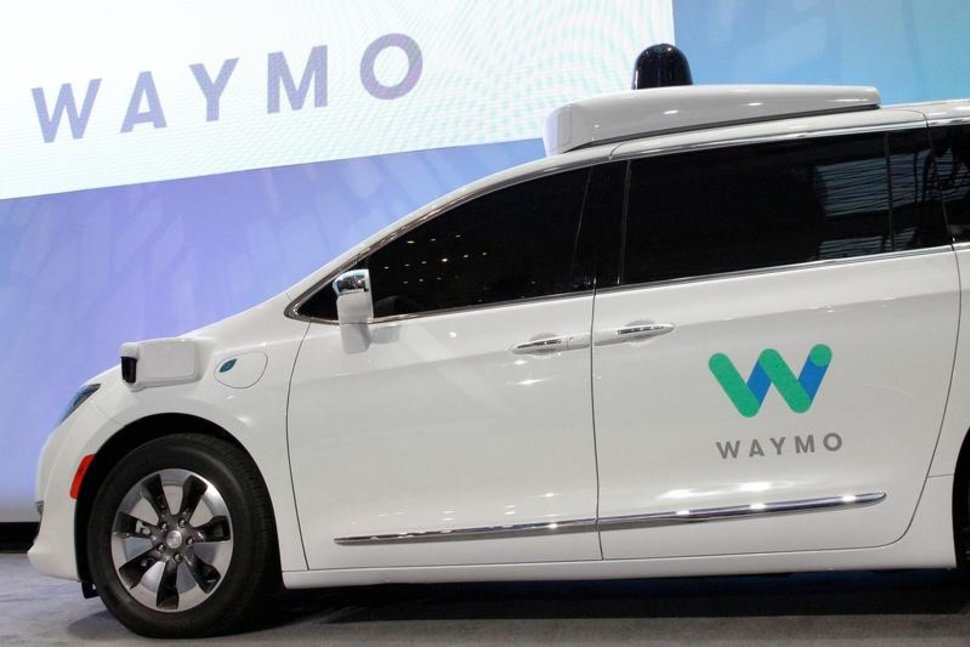 Just when the things were getting back to normal, Google's Waymo accused Uber of stealing self-driving car technology. According to Waymo's suit, Anthony Levandowski installed "specialized software" on his corporate laptop, in December 2015, loading it with 14,000 confidential files about lidar technology, vital to autonomous driving. "Levandowski took extraordinary efforts to raid Waymo's design server and then conceal his activities," the suit reads. Levandowski resigned from Google-owned Alphabet without giving prior notice.
In response to the complaint, an Uber spokesperson said in a statement that the company had "reviewed Waymo's claims and determined them to be a baseless attempt to slow down a competitor, and we look forward to vigorously defending against them in court. In the meantime, we will continue our hard work to bring self-driving benefits to the world."
Earlier this month, Waymo added a new patent claim to its intellectual property lawsuit against Uber Technologies and requested a preliminary injunction to stop the ride-sharing service from using what it says is proprietary information, a court filing showed.
Shocker of the year, Susan Fowler's Sexual harassment case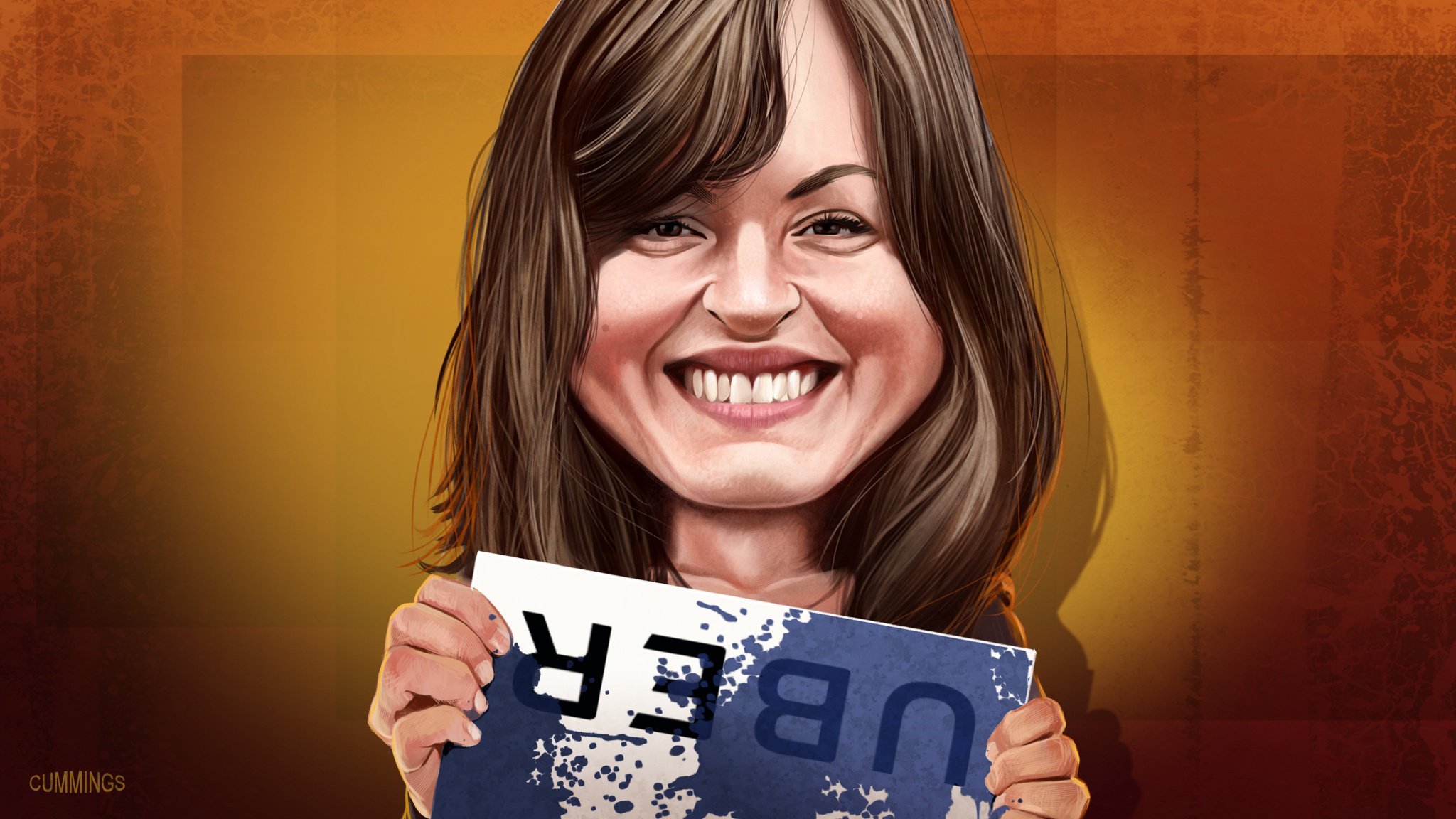 "After the first couple of weeks of training, I chose to join the team that worked on my area of expertise, and this is where things started getting weird. On my first official day rotating on the team, my new manager sent me a string of messages over company chat. He was in an open relationship, he said, and his girlfriend was having an easy time finding new partners but he wasn't.
He was trying to stay out of trouble at work, he said, but he couldn't help getting in trouble, because he was looking for women to have sex with. It was clear that he was trying to get me to have sex with him, and it was so clearly out of line that I immediately took screenshots of these chat messages and reported him to HR," Susan Fowler, former SRE at Uber wrote in her blog post.
Post that, Travis Kalanick met a group of more than 100 female engineers to discuss the explosive allegations of sexual harassment and sexism. Kalanick said, "There are people in this room who have experienced things that are incredibly unjust. I want to root out the injustice. I want to get at the people who are making this place a bad place. And you have my commitment.
I understand that this is bigger than the Susan situation and I want you to know that I'm all about rooting this out and being very aggressive about that, while also being supportive and empathetic and trying to build that support and empathy throughout the organization…It's a little bit emotional for me and I'm sorry. I'm sure its emotional for some of you too."
This is an audio recording of that meeting uploaded on Soundcloud by John Paczkowski and first published by Buzzfeed.
Uber CEO Travis Kalanick started rebuilding the company and making the environment a better place to work by asking the VP of Engineering Amit Singhal to quit the company as he was accused of sexual harassment while working at Google. Singhal worked closely with Anthony Levandowski, who leads Uber's self-driving car division. Singhal was tasked with leading Uber's Maps and Marketplace to bolster Uber's self-driving engineering team.
The top level exits continued with Ed Baker, Uber's vice president of product and growth, and Charlie Miller, Uber's famed security researcher leaving the company.
Kalanick- Uber driver Showdown
Kalanick was taking Uber ride with two fellow ladies. He developed some differences with the driver Fawzi Kamel and things got worse. The heated argument was concluded by Kalanick by saying, "Some people don't like to take responsibility for their own shit. They blame everything in their life on somebody else."
This incident was not taken lightly and hatred was spread amongst the drivers for Uber and Kalanick. Finally, Kalanick realized his mistake and stated, "By now I'm sure you've seen the video where I treated an Uber driver disrespectfully.
To say that I am ashamed is an extreme understatement. My job as your leader is to lead…and that starts with behaving in a way that makes us all proud. That is not what I did, and it cannot be explained away. I want to profoundly apologize to Fawzi, as well as the driver and rider community, and to the Uber team."
Kalanick also mentioned for the first time that he needed leadership help.
Use of Secret Software to evade US Authorities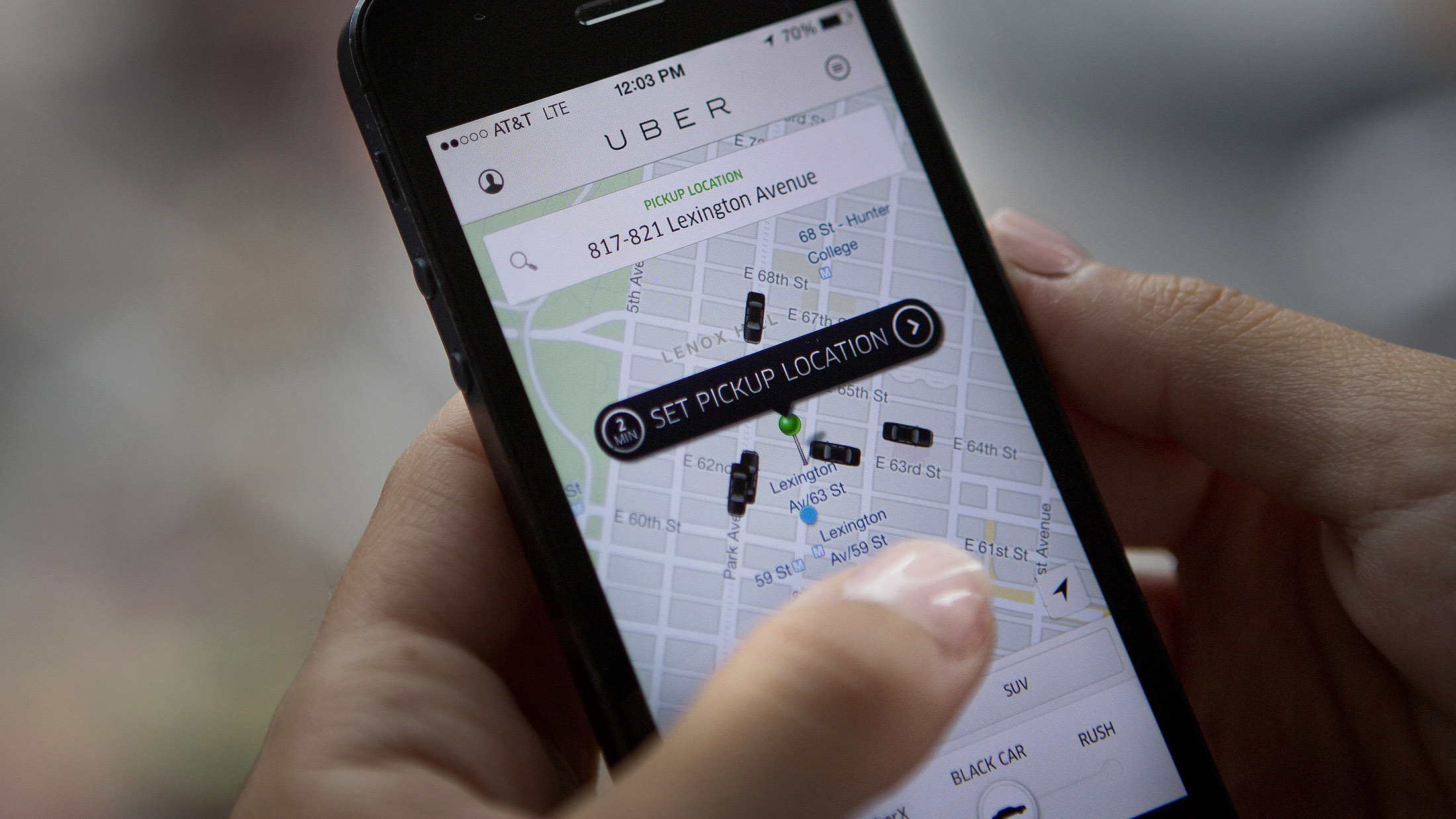 Uber has for years employed a program that uses data from its ride-hailing app and other tools to evade government officials seeking to identify and block the service's drivers, according to a report by WSJ.
The program, involving a tool called Greyball, uses data collected from the Uber app and other techniques to identify and circumvent officials who were trying to clamp down on the ride-hailing service.
Looking for COO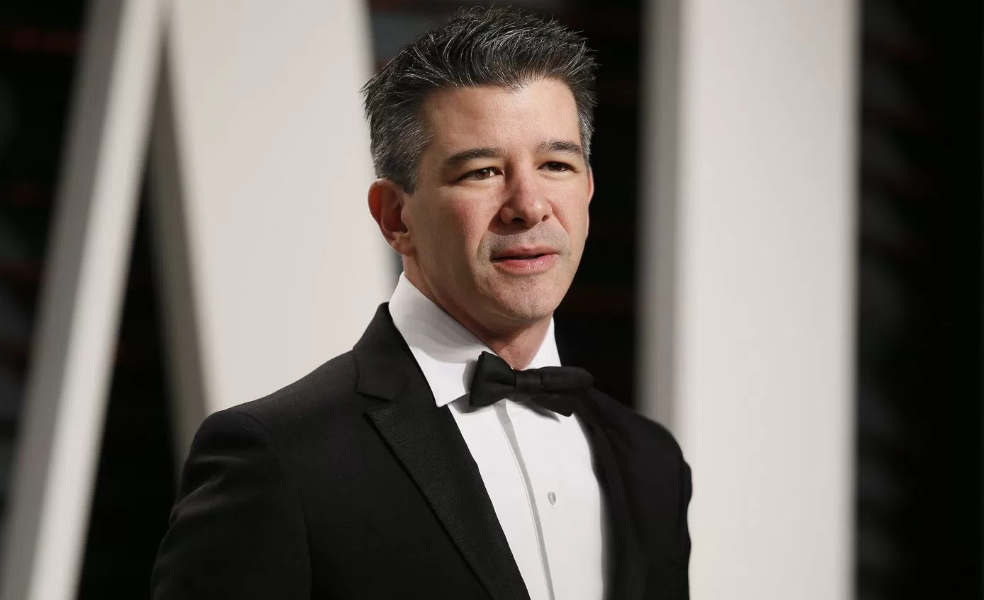 Uber was in the center of the controversies and it looked like Travis Kalanick couldn't take any more. In an apology posted afterward, Kalanick admitted that his behavior was "a reflection" on himself and that he needed leadership help.
Kalanick, CEO of Uber said, "This morning (7th March) I told the Uber team that we're actively looking for a Chief Operating Officer: a peer who can partner with me to write the next chapter in our journey."
After the departure of Uber President Jeff Jones, the search for COO is going on rapidly. Kalanick met Mark Zuckerberg recently for a breakfast and might have taken his help as well.
As per the latest development reported by Bloomberg, Tim Armstrong, CEO of AOL, which is owned by Verizon Communications, Thomas Staggs, the former COO at Walt Disney and John Martin, CEO of Time Warner's Turner are the frontrunner for the post of COO.
Looking For Change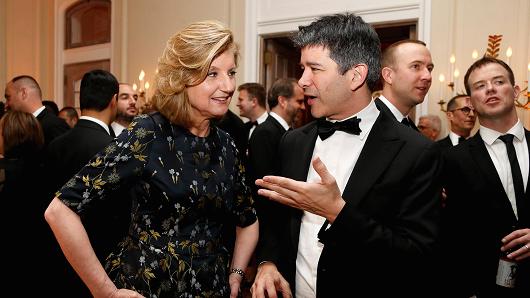 Arianna Huffington, Uber Board member, Liane Hornsey, Chief Human Resources Officer and Rachel Holt, head of Uber US & Canada business took a press call to discuss the issues Uber is facing and how to tackle it.
On COO's search, Huffington said, "Uber needs a leader who has significant operational experience and who understands service-related businesses at a local and global scale; who can thrive in a hyper-growth company, and someone with the strength and smarts to work alongside a founder as a true partner."
Speaking of team building, Culture and Organization, Liane Hornsey said, "Uber is disruptive—and disruption demands the confidence to be bold. What I have seen though, is that this has translated internally to what I would call a cult of the individual.
We now need to expend genuine effort ensuring the individual is never more important than the team—not ever. We need to work more closely as a team, and at this point over-index on making room to ensure that everyone can be heard and that everyone feels valued."
Speaking about Business and Drivers, Rachel Holt concluded saying, "Drivers are at the center of the Uber experience, and the app they use to go online and earn money is at the center of theirs. It's about more stable earnings, a better product to take the stress out of driving, providing more human and understandable communications, and support so that drivers are true "partners." (You can read the full report here.)
Eric Holder's Recommendation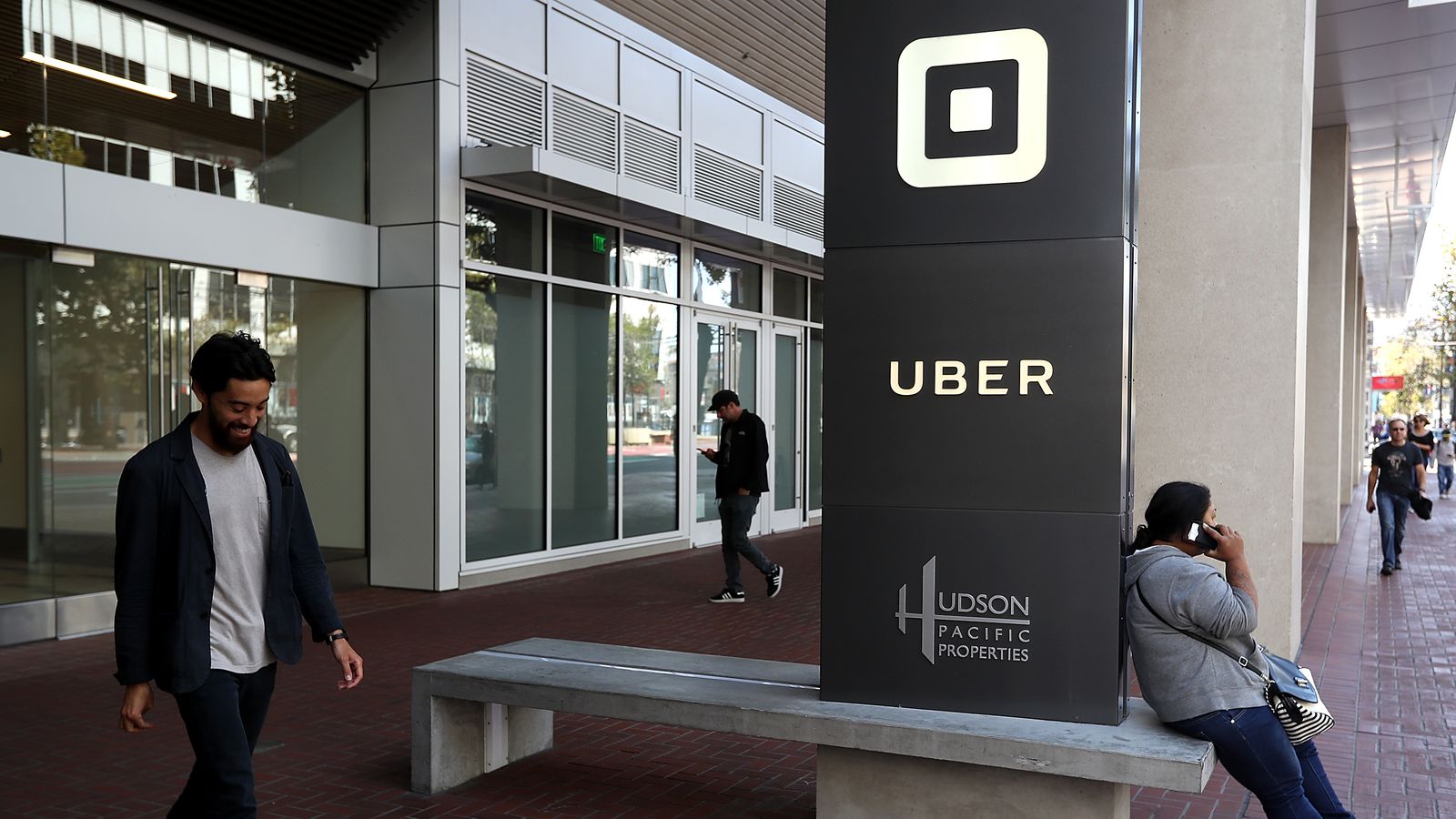 Following the press meet, there was a separate investigation team that was set up to look into the company culture and Eric Holder was leading the investigation. During the course of the investigation the company had fired multiple top level executives who were suspected to have a part in the harassment cases.
The special committee were primarily looking at the key areas for improvement and their detailed report had the following topics covered.
Changes to Senior Leadership
Enhance Board Oversight
Internal Controls
Reformulate Cultural Values
Training
Improvement to Human Resource and Complaint process
Diversity and Inclusion Enhancements
Changes in Employee Policies and Practices
Address Employee Retention
Review and Assess Uber's Pay practices
You can read the full report here.
Kalanick Leave of Absence Made Permanent?
Kalanick cofounded Uber in 2009 and turned it into the world's most valuable startup by bulldozing over competitors and regulations. While the investors were happy during the initial days looking at the rising valuations, there were some members of the early stage investors group who have spoken out openly about the toxic culture within the company.
When Eric Holder's recommendations were to be released, it was earlier stated that Travis Kalanick was set to take a leave of absence following his recent loss in the family. In his letter to the Uber family, he had stated that it was hard to pull a timeline on the leave of absence, but it was necessary for people to move forward with Uber 2.0 to make Uber great again.
In a letter early Tuesday five of Uber's major investors demanded that the chief executive resign immediately. The investors included one of Uber's biggest shareholders, the venture capital firm Benchmark, which has one of its partners, Bill Gurley, on Uber's board who tweeted that there will be many pages in the history books devoted to Travis kalanick.
There will be many pages in the history books devoted to @travisk – very few entrepreneurs have had such a lasting impact on the world.

— Bill Gurley (@bgurley) June 21, 2017
The company is yet to clear all the dust from the past, including the India Jane Doe's lawsuit on Uber's breach of privacy by acquiring her medical records for a rape case. While Travis' future involvement with the board is still not clear, Arianna Huffington  of the board stated, "Our task now is to learn, rebuild and move forward together to write Uber's next chapter."
Also Read: Amazon Vs Flipkart And Uber Vs Ola. It's Not About Capital Dumping – It's About Good And Bad Investments
Comments
comments