Alibaba has completely exited the Indian market with its recent sale of its entire stake in Paytm. The company sold 3.4% of its equity, or 2.1 crore shares, of Paytm's parent company One97 Communications Ltd. in a block deal on Friday.
This marks the end of Alibaba's involvement with Paytm, following its previous sales of stakes in Zomato and bigbasket. The fintech giant, Paytm, has seen continued growth with a 42% increase in revenue from operations, reaching Rs 2,062 crore. This growth is evidenced by the company's strong operating update for January 2023, which showed sustained momentum in its key payments and lending business.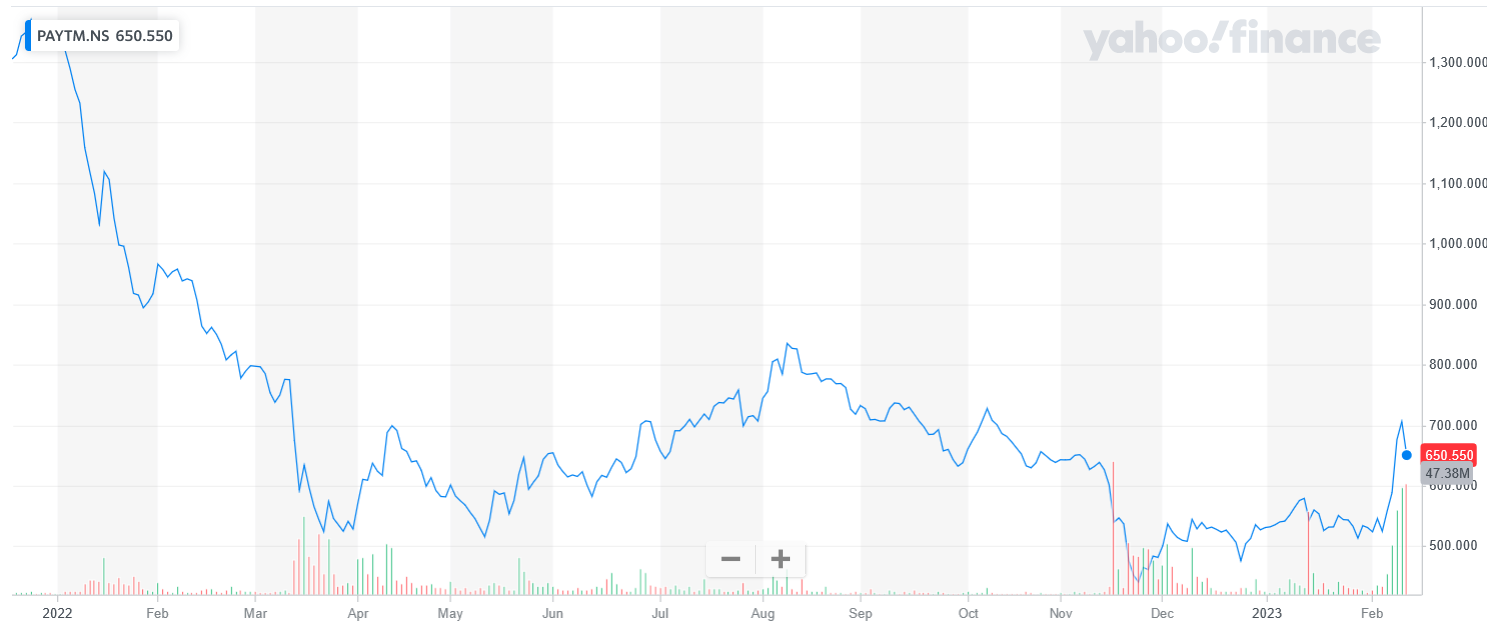 Paytm has solidified its position in offline payments with the deployment of 6.1 million devices and a 29% growth in its average monthly transaction volume, reaching 89 million in January 2023.
What is alibaba?
Alibaba Group Holding Limited is a Chinese multinational conglomerate holding company specializing in e-commerce, retail, Internet, and technology. It was founded in 1999 by Jack Ma and a group of 18 people with the aim of making it easier for small businesses to sell products online.
Alibaba is one of the largest e-commerce companies in the world, operating a number of popular online marketplaces in China and other countries, including the Alibaba.com platform for international trade and the Taobao and Tmall platforms for consumer-to-consumer and business-to-consumer sales, respectively. In addition to its e-commerce businesses, Alibaba is involved in a range of other ventures, including cloud computing, digital media and entertainment, and artificial intelligence.
In what all companies Alibaba have invested?
Alibaba Group has made investments in a variety of companies across various industries. Some of the notable companies and industries in which Alibaba has invested include:
E-commerce: Alibaba has made significant investments in a number of e-commerce companies, both in China and internationally. These include investments in companies like Lazada (Southeast Asia), Sun Art Retail Group (China), and Kaola (China).
Technology: Alibaba has made investments in a number of technology companies, including smartphone maker Xiaomi, navigation and maps provider AutoNavi, and digital media company Youku Tudou.
Logistics: Alibaba has invested in companies that provide logistics and transportation services, such as Cainiao Network and Best Inc.
Healthcare: Alibaba has made investments in companies that provide healthcare services and products, including online healthcare platform Doctor on Demand and biopharmaceutical company WuXi Biologics.
Food and agriculture: Alibaba has made investments in companies that are involved in the food and agriculture sector, including online grocery platform Freshippo and agricultural product trader Good Choice.
Comments
comments