E-commerce giant Amazon is in conversation to start an ad-supported version of Prime Video, as per a report from The Wall Street Journal. Citing sources familiar with the situation from the outlet said that the discussions are still in the "early stages" but have been happening over the period of last few weeks.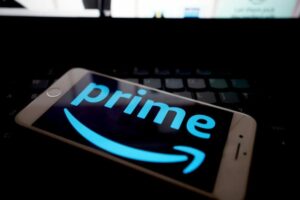 Recently, Amazon will enable Prime Video as part of its $14.99 every month Prime membership or for $8.99 per month as a standalone subscription. Users can connect on other ad-free subscriptions to services like Max, Paramount Plus, and Showtime through Prime Video Channels.
During the event, Warner Bros. Discovery CEO David Zaslav said, "Max Ad-Lite subscribers get all the same content as ad-free subscribers. See only three or four minutes of ads per hour and pay just $9.99 a month."
According to the WSJ, Amazon is, at present, checking distinct methods it could imply ads in Prime Video, showcasing more ads to existing Prime subscribers and then giving an "option to pay more for an ad-free alternative and other features." The ad breaks will allegedly be "short," but there's no word if it will compete Max's promised three to four minutes of ads every hour or how much the tier will cost. Amazon denied to comment.
It would be clear for Prime Video to offer an ad-supported version, as the e-commerce giant is already submerged into the advertising industry, which rose to $9.5 billion in revenue as per its latest earnings report. Amazon is also adding up on Freevee, its free ad-supported streaming TV (FAST) service, by adding content from Prime Video, like The Summer I Turned Pretty and A League of Their Own. Since Amazon (and almost every other tech company) deals with layoffs and unpredictable economic conditions, an ad-supported tier could assist Amazon bring in more money.
Summing up, the reports state that Amazon is in conversation with Warner Bros. Discovery and Paramount to start giving the ad-supported versions of Max and Paramount Plus enclosed within its Prime Video Channels. The company could also took a measure for the streaming rights of the National Basketball Association games when they end in 2025, possibly surging its sports streaming lineup, which now also comprises Thursday Night Football.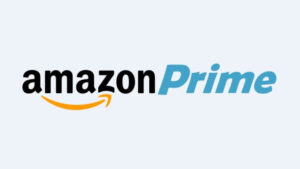 Insider Intelligence principal analyst Ross Benes said, "In recent years, Prime Video has gotten more aggressive about running promos prior to its shows and including ad-filled sports broadcasts. Given these developments, putting midroll and pre-roll in Prime Video programs isn't that big of a step."
This possible move by Amazon won't come as a surprise to those watching the industry recently. Ad tiers have been the hottest thing in streaming and have been viewed as a way to push up ARPU, or the average revenue for each user. Netflix even shed its legendary aversion to ads, and the move seems to be paying off. Amazon also has Freevee, its free, ad-supported streaming service.
So, if streamers can use advertising to make more money per user, that should be great for the consumer, right? Well, not necessarily.
As Disney CEO Bob Iger marked out recently, streaming ads can be a way for  services to continue to increase prices on ad-free offerings without losing customers.
There could be something like that in the works at Amazon.
At present, Prime Video is available on its own for $8.99 per month, but most people get it bundled with Amazon's Prime membership, which runs $14.99 per month (or $139 per year).
Toonkel wrote, "Amazon is discussing a variety of ways it could introduce ads in Prime Video, people familiar with the matter said. One option would be to bring more advertising to existing Prime subscribers and give them an option to pay more for an ad-free alternative and other features, some of the people said."