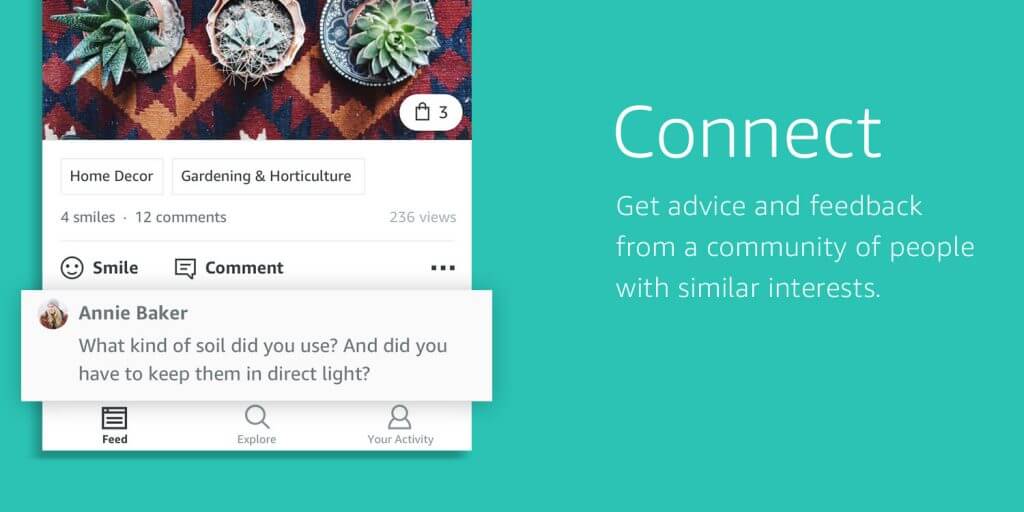 US e-commerce platform Amazon has now launched a new shopping-focused social network, Spark in India. This step has been taken with the aim to engage with the next generation consumers on its platform,
Spark is expected to lead to discovery-based shopping and will be available to all Amazon prime Members in the country.
The Director for marketing & customer experience of Amazon, Kishore Thoda said that the idea is to get consumers more engaged instead of directly pushing sales.
The company is also planning to leverage user-generated content to increase sales. The idea of Spark is based on user interest. So, it will help avoid numerous options that one come across with the regular search. So, all a user has to do is to feed in his interest and then click on the product photo link in order to purchase it.
Since Spark is a shopping-focused social network, people can interact with one another through comments on the post. Even photos can be posted by users under hashtags. Spark was first launched by Amazon in the US in 2017.
According to industry experts, categories like accessories and fashion have good transactions on social networking platforms. Some of the social e-commerce platforms that are already working in India include Ezmall, Meesho, Shop101, and Glowroad. They also claimed to have reached the small business in a big way, where e-commerce giants like the Amazon and Flipkart failed.
Picture: Spark
Comments
comments